North Korea could feed, vaccinate its population on its missile budget, report says
By
Stars and Stripes
June 9, 2022
---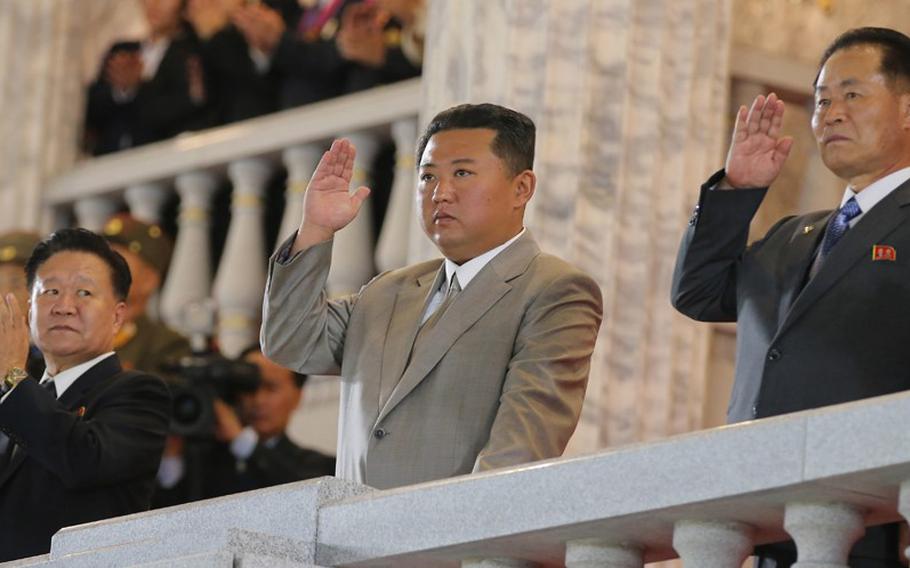 CAMP HUMPHREYS, South Korea — The estimated $650 million spent by North Korea on a record number of missile launches since January would pay for one dose of COVID-19 vaccine for each of its citizens, according to a South Korean defense institute.
North Korea spent between $400 million and $650 million on its missile tests, said a report Thursday by the government-funded Korea Institute for Defense Analyses based in Seoul. The communist regime has fired an estimated 28 to 33 ballistic missiles in 17 rounds of tests so far this year.
Manufacturing the missiles runs between $208 million and $325 million, or about 50% to 80% of the total cost, according to the report. Labor accounts for 10% to 30% and miscellaneous expenses make up the difference.
That total is still less than the $800 million needed to procure one battery of Terminal High Altitude Area Defense, or THAAD, a U.S.-manufactured missile defense system deployed to South Korea since 2017.
With the $650 million high-end estimate for its launches, North Korea might have obtained 20 million to 33 million doses of coronavirus vaccine, about one for each of its 25 million people, or relieved the nation's food shortage for the year, according to the institute.
North Korea is believed to be undergoing a COVID-19 outbreak. After denying a problem with the coronavirus respiratory disease since the pandemic began in March 2020, the North's state-run media starting in May has reported more than 4 million cases of an unspecified fever.
North Korean leader Kim Jong Un rebuked his country's health officials for allowing the fever to spread, according to the Korean Central News Agency. The impoverished country, which is believed to have a vaccination rate close to zero, also refused offers of vaccines from COVAX, the World Health Organization program, and from South Korea.
North Korea is also undergoing a food crisis, partly due to its self-imposed isolation from the world, and has a food gap wide enough keep its people hungry for two to three months, or about 860,000 metric tons, according to the CIA World Factbook.
Meanwhile, the nation's military has fired more missiles in five months than in any previous full year. The latest round of launches came May 25, when North Korea fired an unprecedented eight short-range ballistic missiles in a single event.
---
---
---
---