US diplomat promises 'swift and forceful' response to a North Korean nuclear test
By
Stars and Stripes
June 7, 2022
---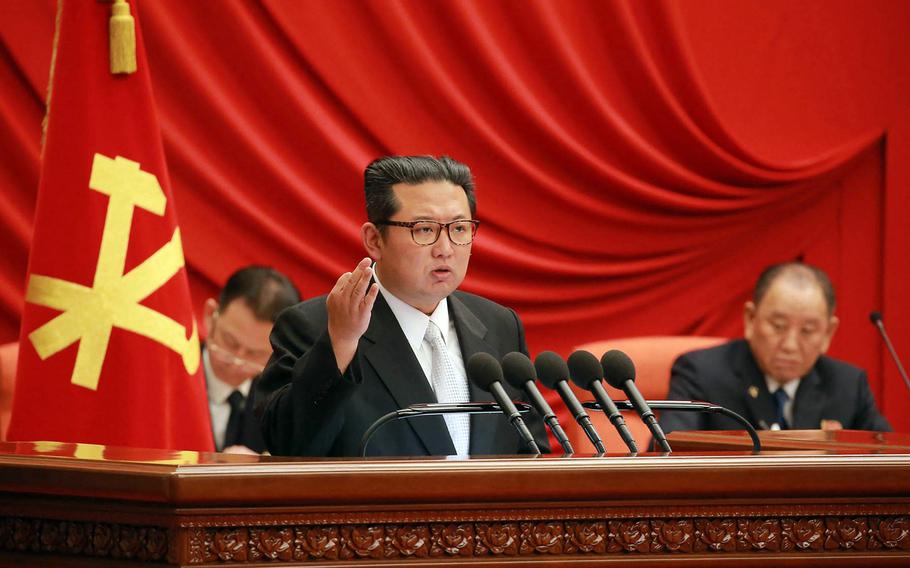 CAMP HUMPHREYS, South Korea — A nuclear test by North Korea will prompt a "swift and forceful response," a senior U.S. diplomat said in Seoul on Tuesday, according to the Yonhap News Agency.
North Korea would face unified action by several countries should it detonate a nuclear device in violation of existing U.N. Security Council resolutions, Wendy Sherman, deputy secretary of state, told reporters, according to Yonhap.
Starting in 2006, the Security Council imposed a broad range of economic sanctions on the North for developing nuclear weapons and conducting ballistic missile tests.
"The entire world will respond in a strong and clear manner," Sherman said, according to the Yonhap report. "We are prepared."
She traveled to Seoul on Monday as part of a 10-day tour of the Indo-Pacific region that includes meetings with officials from South Korea, Japan, the Philippines, Vietnam and Laos.
Sherman's comments come as U.S., South Korean and Japanese government officials warn that the communist regime may soon conduct its seventh nuclear weapons test and its first since 2017.
Activity at North Korean test sites, including the Punggye-ri underground facility the communist regime supposedly demolished in 2018, may indicate an upcoming test, Director General Rafael Grossi of the International Atomic Energy Agency said at a board meeting Monday.
Grossi described North Korea's actions as "deeply regrettable" and urged it to "comply fully with its obligations under relevant UN Security Council resolutions," according to his opening statement.
IAEA inspectors were expelled from North Korea in 2009.
"The conduct of a nuclear test would contravene U.N. Security Council resolutions and would be a cause for serious concern," Grossi's statement said. The agency "continues to maintain its enhanced readiness to play its essential role in verifying the [North Korea] nuclear program," he said.
Tensions on the Korean Peninsula are higher following the record number of ballistic missiles fired by the North this year. The regime launched 28 missiles in 17 rounds of tests so far this year.
North Korea last launched eight short-range ballistic missiles on Sunday morning toward the East Sea, also known as the Sea of Japan.
The following day, U.S. Forces Korea and the South Korean military launched eight missiles of their own toward the eastern coast from an undisclosed location.
Still, the U.S. is open to talks with North Korea without preconditions, State Department spokesman Ned Price said during a press conference Tuesday.
"We have made clear both publicly and privately to [North Korea] that we harbor no hostile intent towards the regime," he said. "Much to the contrary, it would be far preferable if we were able to engage in that diplomacy and dialogue."
---
---
---
---