China calls for calm on Korean Peninsula, rejects claim it harassed Canadian patrol plane
By
Stars and Stripes
June 8, 2022
---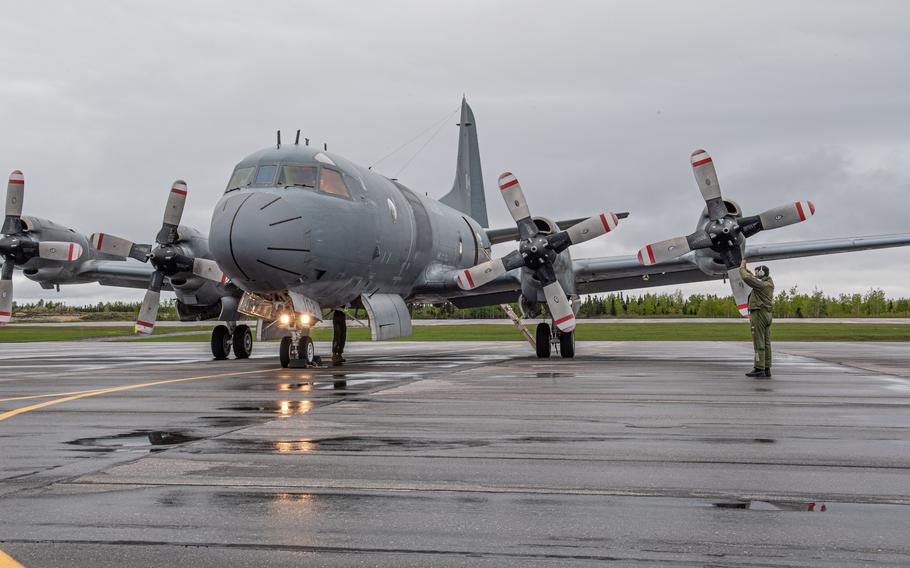 CAMP HUMPHREYS, South Korea — A senior Chinese official dismissed claims that Chinese military aircraft harassed a Canadian surveillance plane flying missions in support of U.N. sanctions on North Korea.
Foreign Ministry spokesperson Zhao Lijian on Tuesday accused Canada of conducting "flat-out irresponsible and provocative" reconnaissance operations against China.
"China firmly rejects all moves that endanger China's sovereignty and national security under all pretexts," Zhao said during a press briefing. "Canada should respect objective facts, stop spreading disinformation and take real actions for the recovery and normal development of China-Canada relations."
A Canadian Defence Department statement on June 1 claimed Chinese military aircraft tried to divert a Canadian patrol plane from its flight path several times between April 26 and May 26. Canada's air force deployed the CP-140 Aurora long-range patrol aircraft and crew to Japan to monitor U.N. Security Council sanctions against North Korea. Other nations have conducted similar operations in the region in recent years, including Germany, France and Australia.
The Canadian air crew felt endangered during the encounters and altered course to avoid colliding with the Chinese aircraft, according to the statement. "These interactions are well-documented by our aircrew for professional internal analysis," according to the department.
"Such interactions, which occur in international airspace during U.N.-sanctioned missions, are of concern and of increasing frequency," according to the Canadian statement. "These occurrences have also been addressed through diplomatic channels."
China voted with the Security Council to tighten sanctions on North Korea for its nuclear and ballistic missile tests as recently as 2017. In May, however, China and Russia used their Security Council vetoes to block additional sanctions. The U.S. has accused China and Russia of thwarting those sanctions. 
On Monday, Zhao counseled North Korea, the United States and South Korea to "remain calm, exercise self-restraint" following an unprecedented volley of eight short-range ballistic missiles fired into the East Sea on Sunday by North Korea.
The U.S. and South Korea on Monday fired eight missiles of their own in response and sent fighter aircraft over the Yellow Sea in a display of air power.
"China's position is very clear," Zhao told reporters. "It is in all sides' interest to safeguard peace and stability on the Korean Peninsula and advance the political settlement process of the Peninsula issue."
---
---
---
---