Cambodia denies report China is building secret naval facility
By
Bloomberg
June 7, 2022
---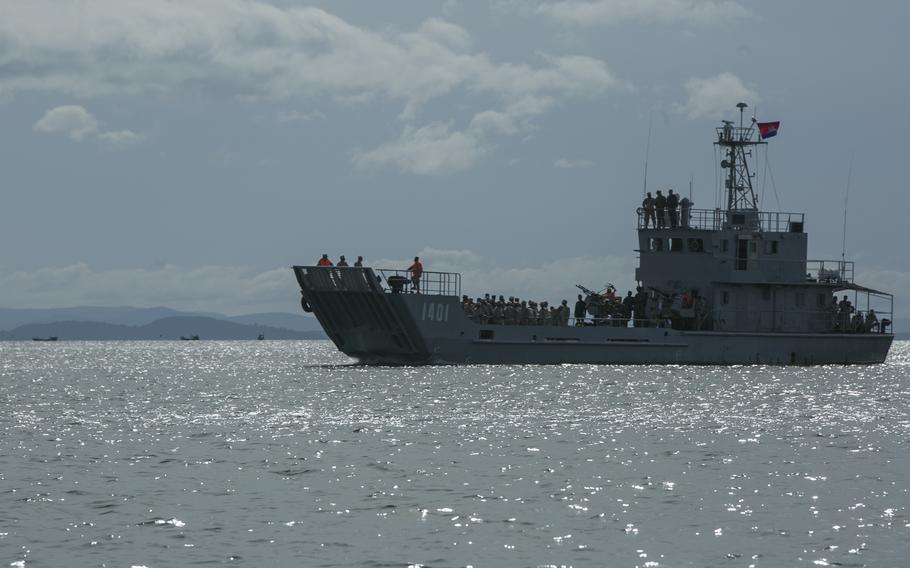 Cambodia once again dismissed concerns China is secretly building a naval facility in the Southeast Asian nation following a report published Monday that the two sides are set to break ground on the military project this week.
Western officials are concerned the countries are concealing moves to establish a Chinese military presence at the Ream Naval Base on the Gulf of Thailand, according to The Washington Post. This follows reports in 2019 that Beijing signed a secret pact to allow its armed forces to exclusively use parts of the base, a charge that has strained relations with the United States.
While Cambodia's main government spokesman, Phay Siphan, confirmed that the Asian countries will break ground on two port-related projects at the base this week, he rejected claims that China would have any exclusive access there. The program scheduled for Wednesday pertains to the construction of a vessel repair workshop and a slipway, he said.
"We invited diplomats in Cambodia to attend, so it's nothing too secret," Phay Siphan said by phone Tuesday, adding any exclusive military use of the base would violate the nation's constitution. "Everyone can use it. We're not looking for trouble."
He said he had no knowledge of whether the ground station technology for a BeiDou navigation satellite system was located at the base as reported by The Post, which cited a Chinese official.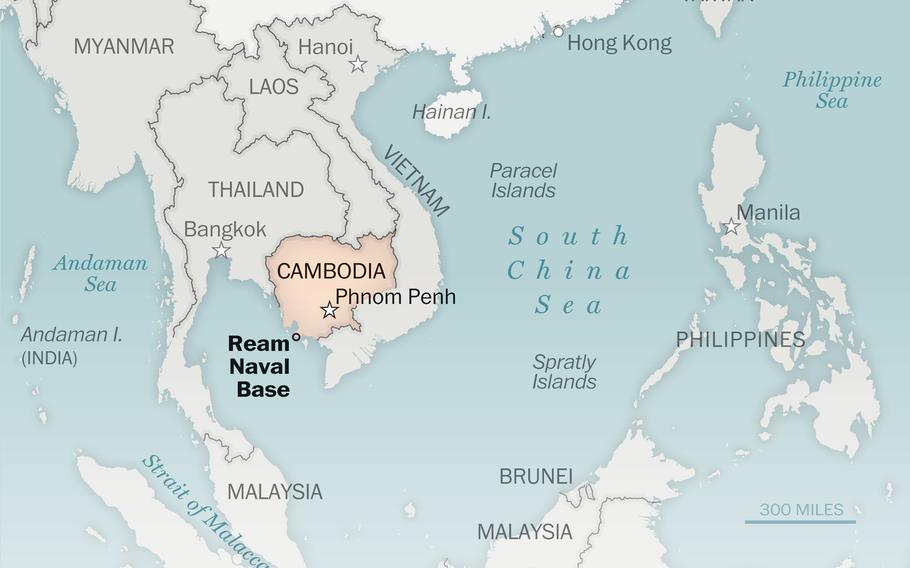 The situation in Cambodia adds to questions over China's intentions in the region amid existing concerns it could use a security pact with the Solomon Islands to establish a naval base there, which Beijing denies. Foreign Minister Wang Yi has also recently visited a number of Pacific island nations hoping to secure development deals.
"An exclusive PRC military presence at Ream could threaten Cambodia's autonomy and undermine regional security," Chad Roedemeier, the U.S. Embassy spokesperson in Phnom Penh, said. The latest concerns, he said "aligns with the consistent, credible reporting we have seen that the People's Republic of China is engaged in a significant, ongoing construction project at Ream Naval Base."
While the Chinese military has denied previous reports regarding Cambodia, the Biden administration in November imposed sanctions against involved companies and individuals, including two senior Cambodian defense officials for corruption related to the base.
China has described Cambodia as "iron-clad friends" and earlier this year signed a memorandum of understanding with its army, though no details were provided about what it entails.
Foreign Ministry spokesman Zhao Lijian said during a regular briefing on Tuesday the renovations at the Ream are "aimed at strengthening the Cambodian navy's ability to safeguard maritime territorial integrity and combat maritime crimes."
"Our cooperation across the board is open, transparent, reasonable and just," he said. "This not only benefits our two countries and two peoples, but also sets an example for building a new type of international relations and a community with a shared future for mankind."
---
---
---
---