Japan's defense strategy deserves another look amid growing threat from Russia, ex-diplomat says
By
Stars and Stripes
May 12, 2022
---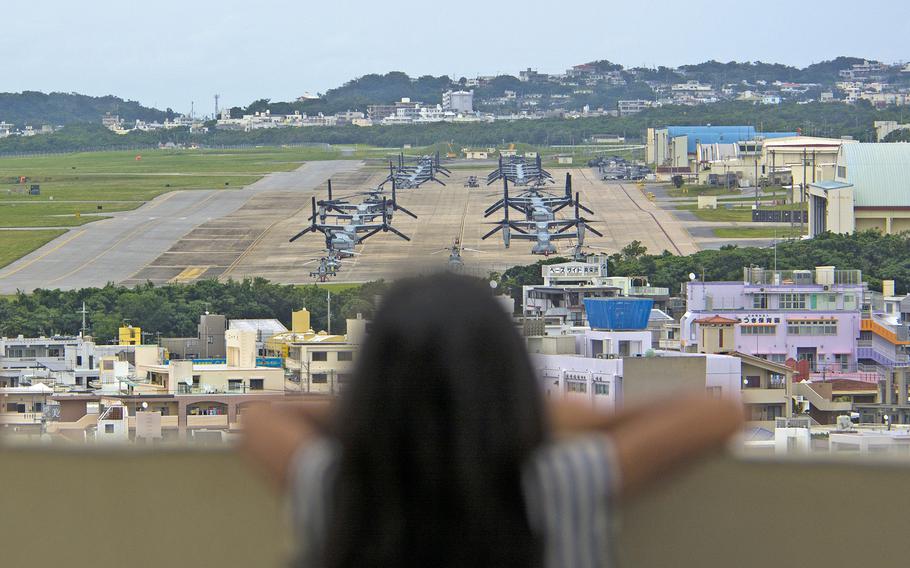 TOKYO — Japan should carry out an exhaustive review of its defense strategy, including the role played by U.S. forces, now that the security threat from Russia is approaching that of China and North Korea, a former diplomat said this week.
"I am saying that we can't do without comprehensively reviewing the way the [U.S.] bases as well as defense and diplomacy should be, and the assessment of the security environment surrounding Japan," said Hitoshi Tanaka, who served as senior deputy minister for foreign affairs under former Prime Minister Junichiro Koizumi. He spoke to reporters Monday during an online event hosted by the Foreign Press Center in Tokyo.
"Keep in mind that there are new threats," added Tanaka, who now serves as the chairman of Institute for International Strategy at The Japan Institute. "Russia once again has become a threat."
Tokyo has imposed more than a dozen economic sanctions on Moscow in response to its ongoing invasion of Ukraine. In turn, Russia halted talks over a post-World War II peace treaty with Japan and ended visa-free entry for former residents of four Russian-controlled islands north of Hokkaido.
Japan and Russia never signed a peace treaty after WWII, and the status of four islands captured by the Soviets has been a sticking point for more than seven decades.
Moscow has also increased its military activities around Japan.
Russia tested submarine-launched ballistic missiles in the Sea of Japan, also known as the East Sea, on April 14 and May 6. It also conducted military drills on the disputed islands in March that involved 3,000 troops, The Associated Press reported on April 15.
Russia has also sailed flotillas of warships through narrow Japanese straits, raising alarm in Tokyo.
Tanaka said there may be a need to respond by reallocating Japanese and U.S. forces in the country, including to Hokkaido.
But, he added, this doesn't mean Japan should backtrack on plans to reduce the U.S. military footprint on Okinawa, where about 70 percent of the U.S. facilities in Japan are based.
"The security environment surrounding Japan is becoming severe, so there could be discussions to increase military bases on Okinawa as a way to strengthen Japan's security structure, but that should not be done," Tanaka said.
Japan should instead build partnerships with other countries in the region, including South Korea, to build a deterrence that's stronger than just the U.S.-Japan alliance.
That said, Japan should not abandon efforts to relocate Marine Corps Air Station Futenma, Tanaka said of a plan long opposed by Okinawa lawmakers who want the airfield totally removed from the island.
The U.S. and Japanese governments agreed in 1996 to build a new airfield at Camp Schwab in the rural Henoko district to facilitate MCAS Futenma's closure. The base is in the heart of Ginowan city.
Local lawmakers have long attempted to block the relocation.
Okinawa Gov. Denny Tamaki met with Prime Minister Fumio Kishida on Tuesday in Tokyo and urged him to abandon the relocation plan by Sunday, the 50th anniversary of Okinawa's reversion to Japanese rule, Kyodo News reported Wednesday. Chief Cabinet Secretary Hirokazu Matsuno quickly turned down the request, calling the relocation "the only solution."
Tanaka, who was involved in the negotiations for MCAS Futenma's relocation, said Japan should highlight the current security environment in an effort to change Okinawans' attitudes.
"I think the Japanese government needs to convince the Okinawa people, for them to accept the burden of hosting the bases as long as we are a democratic nation," Tanaka said.
---
---
---
---