Representatives for North Korea and South Korea trade nuclear-tinged threats
By
Stars and Stripes
April 5, 2022
---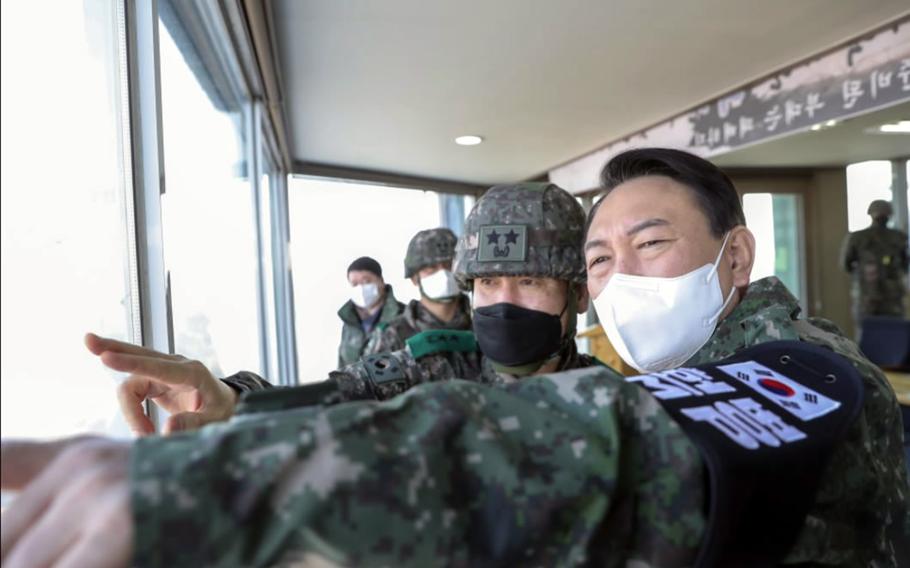 CAMP HUMPHREYS, South Korea — Representatives for North Korea's leader and South Korea's president-elect volleyed threats of nuclear attack and pre-emptive strikes in public on Tuesday.
Seoul would not hesitate to strike "without the slightest error" to a threat or provocation from Pyongyang, Kim Eun-hye, spokeswoman for President-elect Yoon Seok-youl, said at a press briefing. Pre-emptive strikes, she said, are "one of the actions accepted in the world."
Yoon, whose public stance favors stronger ties with the United States, is scheduled to take office May 10.
Earlier Tuesday, North Korean leader Kim Jong Un's sister, Kim Yo Jong, threatened nuclear retaliation against the South in the event of a conflict, while simultaneously dismissing its military as a viable threat.
North Korea "will not fire even a single bullet or shell toward South Korea" because "we do not regard it as a match for our armed forces," she said in a statement released through the state-run Korean Central News Agency.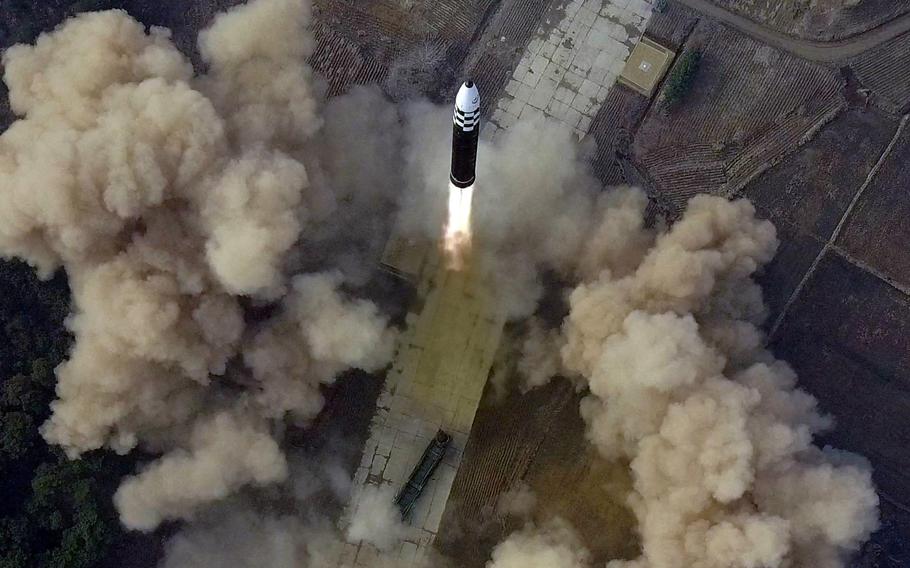 Kim Yo Jong, along with being part of North Korea's ruling family, holds a post in the ruling Workers' Party of Korea.
"We have already clarified that South Korea is not our principal enemy," she said in Tuesday's statement. "In other words, it means that unless the South Korean army takes any military action against our state, it will not be regarded as a target of our attack."
However, she continued, North Korea's "nuclear combat force will have to inevitably carry out its duty" during a military conflict.
Kim Yo Jong was responding to remarks Friday by South Korean Defense Minister Suh Wook, who spoke during a reorganization ceremony for the Army Missile Strategic Command.
Suh said the South Korean military could strike any North Korean target "accurately and swiftly," including sites from which attacks appeared to originate.
South Korea's Army Missile Strategic Command is being revamped to deal with "omnidirectional security threats being raised day by day," Defense Ministry spokesman Boo Seung-chan said on Jan. 20.
Kim Yo Jong described Suh's comments as "abrupt bluffing" that shows South Korea's military is frightened.
Suh spoke Friday as a representative of the Moon Jae-in presidency, which ends in another month, Kim Eun-hye said Tuesday. She referred reporters' questions to the Defense Ministry.
North Korea has conducted at least 11 rounds of missile tests so far this year, including an intercontinental ballistic missile capable of reaching the continental United States.
South Korea on March 24 held its own missile drill to show its capabilities and its "will to react," the Joint Chiefs of Staff said in a message to reporters.
---
---
---
---