Navy fix for Hawaii water contamination ignores state order to empty Red Hill fuel tanks
by
Wyatt Olson
Stars and Stripes
December 9, 2021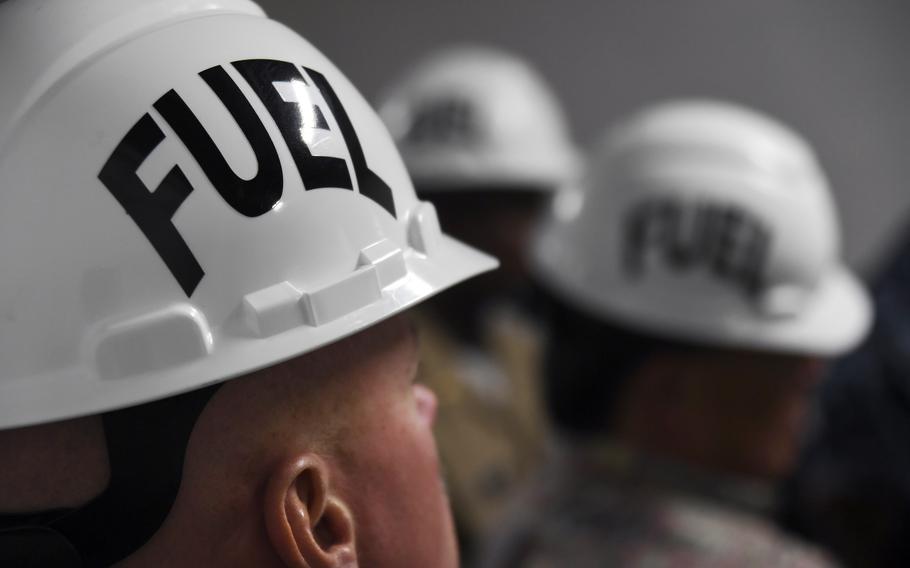 FORT SHAFTER, Hawaii — The U.S. Navy secretary has ordered a halt to operations at the Red Hill underground storage facility but ignored emergency instructions from Hawaii to empty the 150 million gallons of fuel held there.
The Navy is investigating the source of petroleum contamination in the water supply for hundreds of families living on or near Joint Base Pearl Harbor-Hickam, many of whom are temporarily displaced as a result. Preliminary tests traced the contamination to Red Hill well, one of three sources for the Navy's water system.
Secretary of the Navy Carlos Del Toro on Tuesday directed the service to pause all operations at the storage facility. His order does not mention the state Health Department's emergency order on Monday but includes most of the same criteria, except for the state demand to empty 20 fuel tanks.
"The Department of the Navy will take every action to identify and remedy this incident," according to Del Toro's memo, which the Navy made public on Wednesday.
Hawaii's order would essentially require the Navy to abandon the underground tanks.
"Hawaii's wellbeing and the safety of our residents, including military families, must come first," Hawaii Gov. David Ige said in a news release Tuesday. "We cannot have national security without ensuring public health and safety."
The Navy on Nov. 27 suspended transfer of fuel from the underground tanks after residents of military housing began complaining of foul-smelling water and an oily sheen. Navy testing last week confirmed that water samples contained petroleum and traced the source to the Red Hill well.
Del Toro's memo directed Chief of Naval Operations Adm. Mike Gilday to:
• Cease all operations at the Red Hill underground fuel storage tanks "until the investigation into the cause of the incident is complete."
• Continue to isolate the Red Hill and Halawa wells, which are part of the Navy water system, until the distribution main and all affected homes and buildings have been flushed and can be supplied uncontaminated tap water.
• Evaluate acquiring a drinking-water treatment system or systems for the Red Hill well to ensure that water conforms to standards of the Safe Drinking Water Act.
• Consult with an independent third party to assess the system integrity at the Red Hill fuel facility within 30 calendar days. The consultant would develop a work plan and schedule to "conduct necessary repairs and make necessary changes in operations to address any deficiencies identified in the assessment."
• Approve a final work plan following the consultant's assessment and "expeditiously perform work and make necessary changes in operations."
"We are aiming for a new normal: One where this never happens again," Del Toro said in a news release Wednesday. "The Department is determined and committed to making the necessary changes. We can and will take care of our people, while also preserving and protecting our national security interests in the Pacific and at home."
---
---
---
---