Hawaii orders Navy to shut down massive underground fuel tanks at heart of water contamination
by
Wyatt Olson
Stars and Stripes
December 8, 2021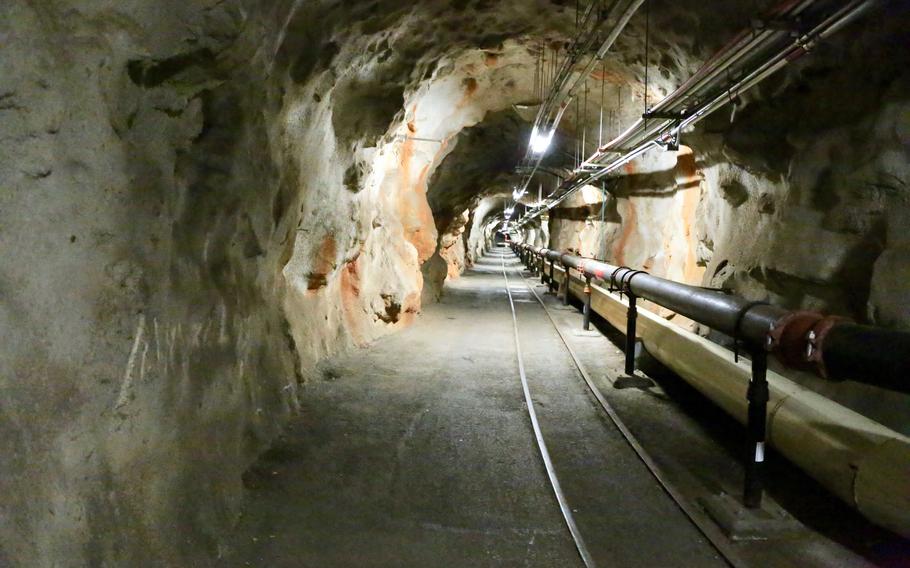 FORT SHAFTER, Hawaii — The Hawaii Department of Health ordered the U.S. Navy on Tuesday to remove all fuel in 20 Red Hill underground storage tanks that are the suspected source of tap-water contamination in hundreds of military households near Joint Base Pearl Harbor-Hickam.
The Navy suspended transfer of fuel from the tanks on Nov. 27 after military housing residents began complaining of foul-smelling water and an oily sheen. Navy testing last week confirmed that water samples contained petroleum and traced the source to one of three wells used by the Navy water system.
Secretary of the Navy Carlos Del Toro said during a news conference at the joint base on Monday he was considering the future of the fuel storage facility, up to and including possibly closing it down permanently.
"I appreciate the Navy's announcement that it has temporarily suspended its fuel operations at Red Hill," Hawaii Gov. David Ige said in a news release issued Tuesday by the Health Department along with its emergency order.
"Hawaii's wellbeing and the safety of our residents, including military families, must come first," Ige said. "We cannot have national security without ensuring public health and safety."
State health director Dr. Elizabeth Char said in the news release the department was taking the action "to fulfill our mission of protecting human health and the environment."
"The order by the Hawaii Department of Health has been received and is currently under legal review," Capt. Jereal Dorsey, a spokesman for Del Toro, said in emailed statement to Stars and Stripes.
The order lists a series of requirements:
• Immediate suspension of operations at the Red Hill bulk fuel storage tanks, including transfers.
• Continued monitoring by the Navy.
• Immediate steps to install a drinking water treatment system, or systems, at the contaminated Red Hill water well.
• Submission of a plan to be implemented within 30 days to assess the operations and system integrity to safely remove the fuel from the tanks. The plan must be prepared by a qualified, independent third party approved by the Health Department.
• Remove all fuel from the underground storage tanks.
The Navy can request a hearing on the emergency order within 24 hours of its issuance.
The order underscores a series of fuel spills at Red Hill over the past eight years, including incidents from May and early November.
"Given the number of incidences that have occurred at the Facility within the last year, and in view of the current drinking water contamination, [Navy Region Hawaii] has not demonstrated that immediate and appropriate response actions are available, and therefore cannot ensure that immediate and appropriate response actions will be available should another release occurs in the future," the emergency order states.
---
---
---
---