Complaints of tainted tap water flow from residents at joint base in Hawaii
by
Wyatt Olson
Stars and Stripes
November 30, 2021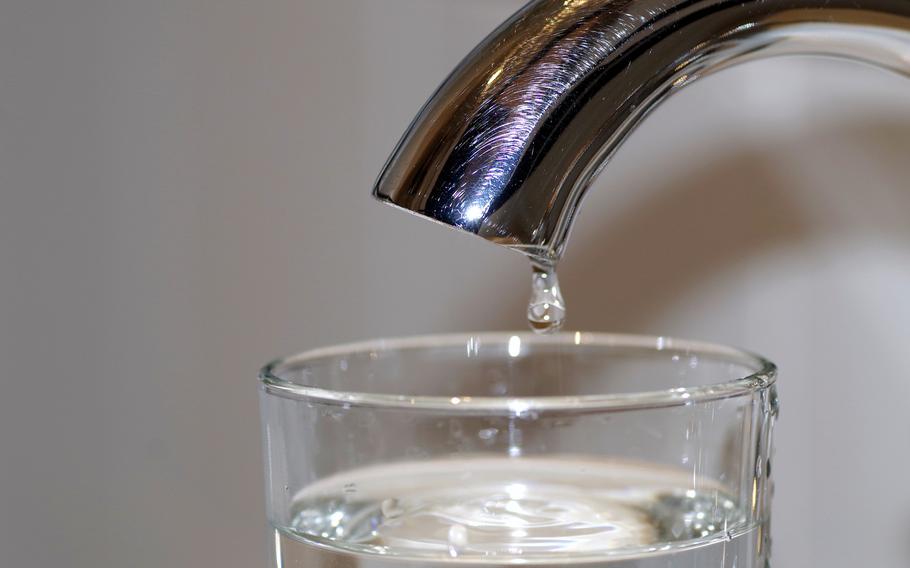 The Navy is investigating complaints of a chemical smell coming from tap water that some residents at Joint Base Pearl Harbor-Hickam noticed over the weekend.
The reports of foul-smelling water came eight days after about 14,000 gallons of a water-fuel mix spilled from a drain line in a tunnel downhill from the Navy's Red Hill Bulk Fuel Storage Facility near the joint base.
Initial testing by the Hawaii Department of Health had "not detected petroleum constituents" in samples taken from taps and wells, the Navy said Monday evening in a news release.
"More stringent tests are being conducted by qualified independent water testing labs on the mainland to ensure water purity meets [Environmental Protection Agency] standards," the release said.
Results of those tests are expected later this week.
In a note sent to residents Monday afternoon, the joint base's commander, Capt. Erik Spitzer, said the Navy was working closely with the health department to test samples taken from homes on Sunday.
"Our priority is to ensure there is no risk to our families, to the public, and to our drinking water," he said.
There are no immediate indications that the water is not safe, Spitzer wrote.
"My staff and I are drinking the water on base this morning, and many of my team live in housing and drink and use the water as well," he said.
Navy engineers visited the homes of several families reporting the smelly water on Sunday and then went to the wells to investigate, according to a news release issued that evening.
"There was no smell or sign of fuel or chemicals in the water at the Navy's water wells and water tanks," the service said in Sunday's news release.
The joint base's official Facebook page has been flooded with hundreds of comments since Sunday evening, including from residents of other nearby military housing communities.
On Monday, Army Garrison Hawaii posted on Facebook that several residents of Army housing areas had asked about the water quality in their homes.
"At this time, there is no immediate indication that the water is unsafe to use or drink," the post said.
Residents were driven indoors during the Nov. 20 water-fuel leak due to the overwhelming smell, Frances Paulino, who lives 3 miles northeast of Pearl Harbor on the Army's Aliamanu Military Reservation, told Stars and Stripes on Monday.
Now she and her husband, as well as many neighbors, have foul-smelling water coming out their taps, and they wonder if there is a link between the two.
She described the smell as something like diesel fuel.
"It's very, very faint," she said. "We notice it when we put it on cold more than when you put it on hot."
They have stopped drinking the water, Paulino said. Nearby stores are sold out of bottled water, she added.
The Navy announced on Nov. 21 that there were "no signs or indication of any releases to the environment" and that drinking water was safe.
Many commenters on the joint base's Facebook page mention illnesses and rashes experienced during the past week.
"I've had headaches every single day this week, my dog randomly got sick, babies and kids in my neighborhood have rashes," wrote Jessica Karp. "We can smell the fuel in our water. I've unknowingly been poisoning my family for a week now."
Some offered the Navy samples of the befouled tap water.
Commenter Astorga Familia, who lives in the Catlin Park community of Navy housing adjacent to the base, offered up for testing a beaker of her tap water "that reeks of gasoline."
---
---
---
---