Three-day COVID-19 quarantine in Tokyo is no longer an option for US military travelers
by
Joseph Ditzler
Stars and Stripes
December 3, 2021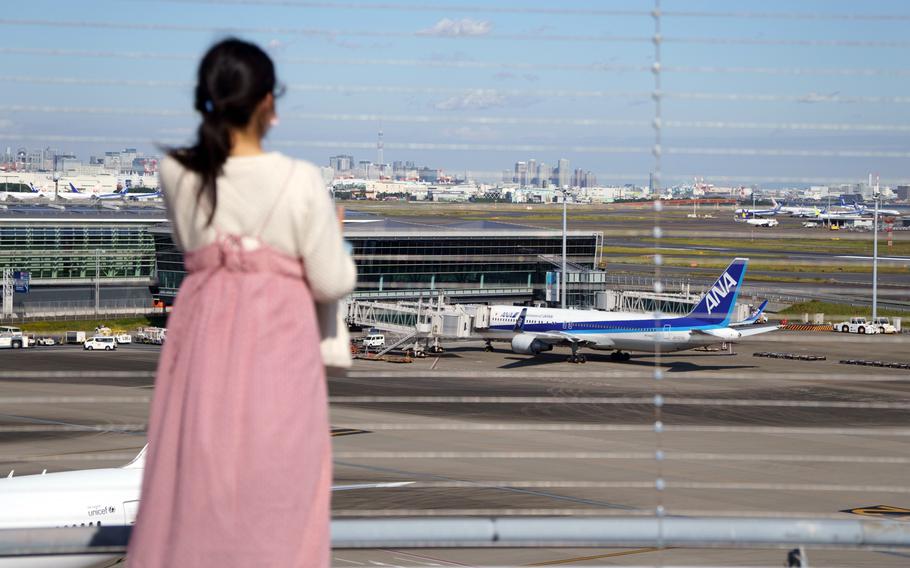 TOKYO — American military travelers returning to Japan no longer have the option of a three-day coronavirus quarantine in Tokyo before continuing to their destinations, according to U.S. Forces Japan.
Instead, they may have to spend up to 10 days in approved lodging or on a U.S. installation in the Tokyo area.
The three-day quarantine, or restriction of movement, relieved U.S. military travelers of hefty hotel costs and allowed them to complete their ROM at their homes in Japan. The policy was approved in late November by USFJ commander Lt. Gen. Ricky Rupp with the Japanese government's consent.
Early in the pandemic, Japan barred most foreign travelers from entering the country, a prohibition that did not apply to Americans under the status of forces agreement. SOFA covers the rights and responsibilities of U.S. service members, Defense Department civilian employees and their families in host countries.
Japan on Nov. 8 eased restrictions to permit some students, workers and businesspeople to enter the country after just three days in quarantine. On Nov. 24, Rupp extended the three-day ROM period to the U.S. military.
However, growing concern about the coronavirus' omicron variant, which is spreading globally, prompted Japan this week to reimpose tougher entry restrictions. That means vaccinated SOFA members returning to Japan are again liable for 10 days in ROM before heading to destinations beyond Tokyo.
International travelers enter Japan at two Japanese airports in the Tokyo area, Haneda and Narita, due to pandemic restrictions. They are generally required to quarantine at approved lodging in the Tokyo area, which includes U.S. military installations.
"Due to the recent Government of Japan entry restrictions to Japan, recently announced programs that allowed SOFA status personnel to complete Restriction of Movement at their final destination outside of the Tokyo area are no longer in effect," said USFJ spokesman Maj. Thomas Barger to Stars and Stripes by email Friday.
"SOFA status personnel traveling to Japan from abroad should contact their chain of command for specific requirements regarding restriction of movement upon entering Japan," Barger wrote. "We continue to coordinate closely with the Government of Japan regarding how the new restrictions affect SOFA status personnel."
This is the second short-lived program to end this week that helped American military travelers get to their homes in Japan after reduced ROM periods. Under the Okinawa Domestic Connection, SOFA travelers bound for Okinawa boarded commercial flights to Naha a minimum eight hours after arriving at Haneda. That program, which began Nov. 12 and proved popular with military travelers planning holiday trips, ended Thursday.
That leaves one option for military travelers and their families, Funded Environmental Morale Leave, which provides a direct connection to Okinawa without a quarantine stop en route.
The Pentagon on Nov. 19 allowed eligible travelers, including family members, to fly aboard the Patriot Express from Seattle to Okinawa and complete their ROM there. The Patriot Express is a government-contracted passenger air service that flies between the U.S. and its overseas military bases.
That program, under U.S. Transportation Command, is still in effect. Conditions apply, including a negative test for COVID-19, and the program is limited to sponsors with a minimum two-year commitment on the island.
---
---
---
---