Nearly two dozen House Democrats urge Biden to formally end the Korean War
by
David Choi
Stars and Stripes
November 10, 2021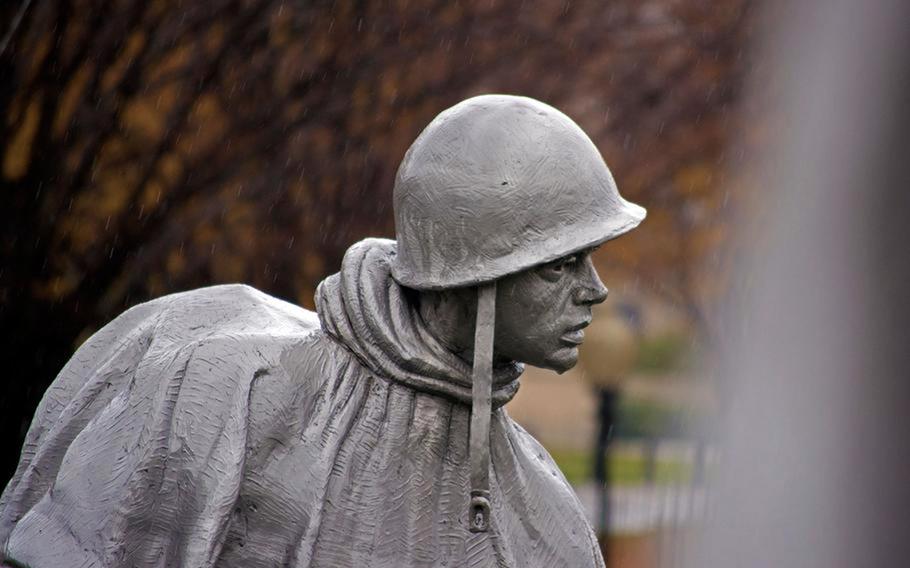 Twenty-three U.S. congressmen have called on President Joe Biden and Secretary of State Antony Blinken to "prioritize active diplomatic engagement" with the two Koreas and end the Korean War.
The 23 lawmakers, including Democrats Andy Kim of New Jersey, Grace Meng of New York, Judy Chu of California and Ilhan Omar of Minnesota, wrote a letter dated Nov. 4 urging the president and the top diplomat to seek a "binding peace agreement" that would formally declare a "final end" to the Korean War. No Republican lawmakers signed the letter.
The 1950-53 Korean War was concluded through an armistice agreement rather than a peace treaty. The United States, through the United Nations Command, was a signatory to the agreement, along with China and North Korea.
"Despite this period of conflict ending many decades ago in 1953, a peace treaty was never officially signed," the lawmakers said in the letter. "While North Korea's nuclear weapons continue to pose a threat to peace and security around the world, a forever state of war does not resolve this issue, nor does it serve the national interest of the United States and our allies."
The lawmakers argued that a "forever state of war" hinders a resolution to North Korea's weapons program and makes "progress on the nuclear issue more difficult."
All of the congressional leaders who signed the letter are also cosponsors to Rep. Brad Sherman's Peace on the Korean Peninsula Act, which would require the State Department to review travel restrictions for U.S. nationals bound for North Korea.
Roughly 100,000 Americans still have relatives living in North Korea, according to the bill sponsored by the California Democrat, and some of them have expressed a desire to attend funerals and other religious ceremonies.
U.S. nationals are prohibited from traveling to, from or through North Korea unless approved by the State Department. The department issues special validated passports to qualified applicants with a "national interest," such as American Red Cross workers, those with "compelling humanitarian considerations" and journalists.
The lawmakers' argument echoed remarks made by South Korean President Moon Jae-in earlier this year, when he renewed his calls for the armistice agreement's signatories to "come together and declare that the war on the Korean Peninsula is over."
"More than anything, an end-of-war declaration will mark a pivotal point of departure in creating a new order of reconciliation," Moon said in his speech before the United Nations General Assembly in September.
Moon, who is scheduled to step down next year after serving a single five-year term, has prioritized his campaign to formally end the Korean War.
South Korean and U.S. diplomats have traveled between their respective countries and held discussions about the possibility in recent weeks. White House national security adviser Jake Sullivan in October declined to elaborate on the negotiations, but said the ongoing talks were "very productive."