Washington, Seoul have different perspectives on formal end to Korean War
by
David Choi
Stars and Stripes
October 28, 2021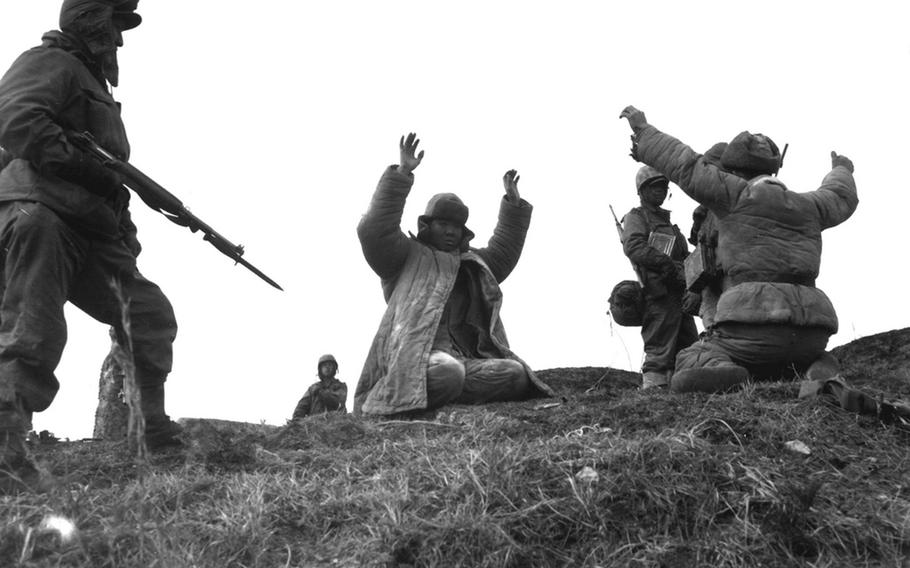 The White House this week indicated it had differences with the South Korean government's approach to formally ending the Korean War but said their diplomats' ongoing talks have been "very productive."
White House national security adviser Jake Sullivan on Tuesday described the bilateral talks as "intensive" but said he did "not want to go too far publicly" in revealing details.
"I will only say that special envoy Sung Kim's recent discussions have been very productive, constructive," Sullivan told reporters at the White House briefing room.
Sung Kim, the U.S. special representative for North Korea, has been meeting with Noh Kyu-duk, South Korea's special representative for Korean Peninsula Peace and Security Affairs, over their respective nations' positions on a formal end to the war with North Korea.
The 1950-53 Korean War came to an informal end with an armistice rather than a peace treaty. The U.N. Command and China were also signatories to the temporary agreement, raising the question of whether the two must be part of the ongoing discourse between the U.S. and Seoul.
The administration of South Korean President Moon Jae-in, whose term ends next year, has in recent weeks advocated a formal end to the conflict. Addressing the U.N. General Assembly on Sept. 21, Moon called for the signatories to "come together and declare that the war on the Korean Peninsula is over."
Following his remarks, U.S. and South Korean diplomats held talks in Seoul and Washington, D.C.
Sullivan on Tuesday said the White House "may have somewhat different perspectives on the precise sequence or timing, or conditions for different steps" but added that "we are fundamentally aligned on the core strategic initiative here."
He also told reporters that the White House was "going to continue the intensive conversations with China."
The idea of an end-of-war declaration has been met with mixed feelings. Critics of the proposal say North Korea, which continues to violate human rights and conduct provocative weapon tests, would become the primary benefactor.
Pyongyang has long called for the roughly 28,500 U.S. troops to leave the Korean Peninsula, and an end to the war would call into question the legitimacy of stationing American forces in South Korea, according to defense analysts.
Supporters of the proposal, however, have suggested that the declaration would jump-start the peace process between the two Koreas and pressure Pyongyang to join the international community.
Despite continued weapons tests and provocative statements in recent weeks, Pyongyang described ending the conflict as "interesting" and a "good idea."
"We have discussed the end of war declaration at several opportunities in the past since we have appreciated of the necessity and meaning of the [declaration], which can be the beginning of the establishment of a system to ensure peace on the Korean Peninsula," Kim Yo Jong, the sister of North Korean leader Kim Jong Un, said in a statement last month.
---
---
---