AAFES employee appeals prison sentence for attempted rape, theft convictions on Okinawa
by
Matthew M. Burke and Mari Higa
Stars and Stripes
October 27, 2021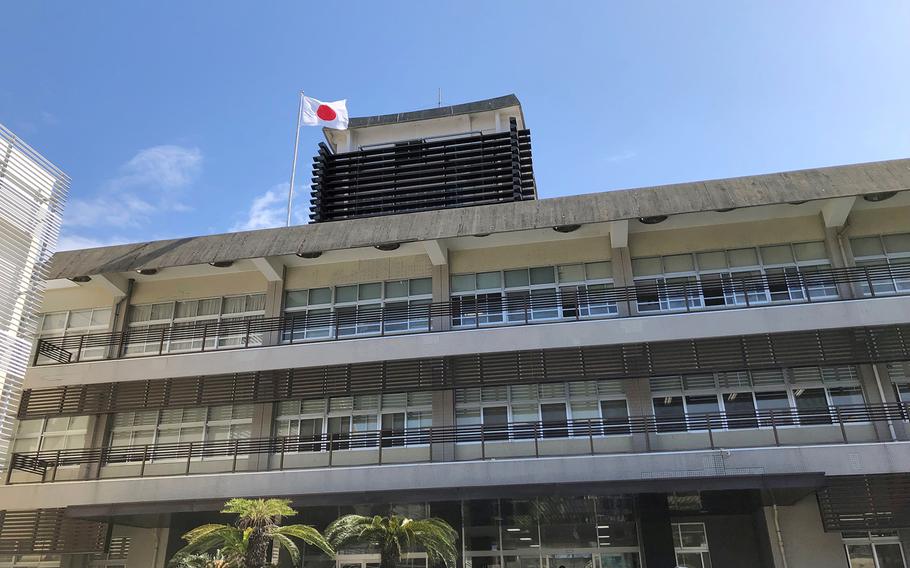 CAMP FOSTER, Okinawa – A U.S. civilian working for the Army and Air Force Exchange Service on Okinawa has appealed his four-year prison sentence for attempted rape and theft convictions, a spokeswoman from Naha District Court said this week.
Rushane Joel McKoy, 25, of Chatan Town, pleaded guilty Oct. 6 in Naha District Court to trying to force a local woman into sex acts in April. He also pleaded guilty to stealing a shoulder bag containing 7,000 yen in cash, or about $62, in a separate incident in August 2020.
McKoy was sentenced by a three-judge panel Oct. 18 and given two weeks to appeal. He filed the appeal on Friday, the court spokeswoman said Tuesday.
McKoy's petition will be heard by the Fukuoka High Court Naha Branch, a spokeswoman for that court said Tuesday. No hearing date has been set. It can take up to three weeks for the case to be processed, she said.
The appeal can only lessen his sentence; it cannot increase it, Japan's Code of Criminal Procedure states.
McKoy's attorney declined to comment to Stars and Stripes when reached through the Naha District Court spokeswoman on Tuesday. Spokeswomen from both Naha District Court and Fukuoka High Court Naha Branch declined to provide the attorney's name, saying it was not yet public record.
At trial, McKoy was accused of grabbing a woman in her 30s from behind in a parking lot in an undisclosed location just before 6 a.m. April 17. He fondled the woman's breasts, pushed her to the ground, exposed himself and attempted but failed to sodomize her orally, according to prosecutors.
Defendants in Japanese courts generally receive less than five years in prison with hard labor for an attempted rape conviction, a spokesman from Japan's Ministry of Justice told Stars and Stripes previously. McKoy also faced up to 10 years or about $4,500 in fines for the theft.