Military unit tasked with capturing AWOL troops to disband in South Korea
by
David Choi
Stars and Stripes
September 13, 2021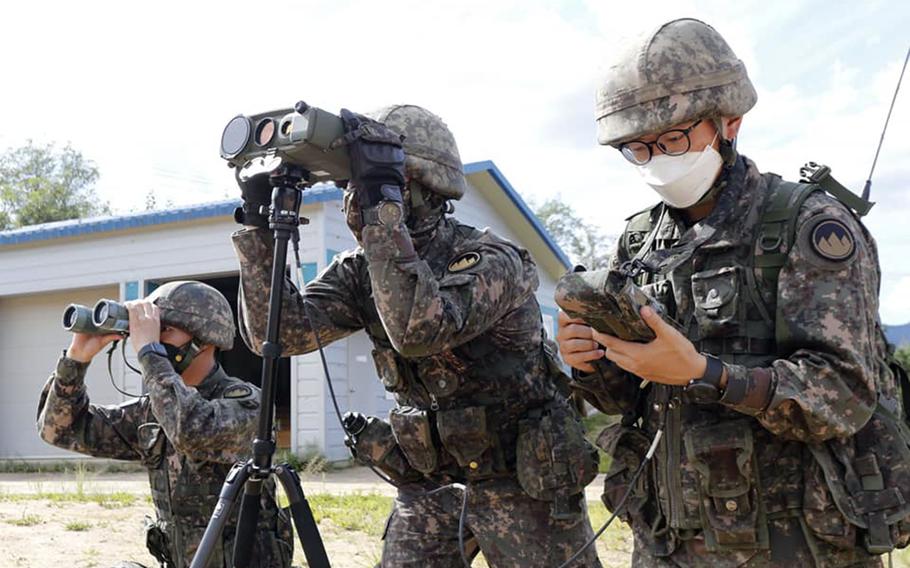 CAMP HUMPHREYS, South Korea — The South Korean military will disband a unit dedicated to apprehending troops who are absent without authorized leave.
The "deserter pursuit" unit, composed of about 100 soldiers who track and arrest AWOL service members, will be eliminated by July, a ministry official told Stars and Stripes on the customary condition of anonymity Monday.
The unit gradually became unnecessary because the number of runaway soldiers within the South Korean military is decreasing, according to the official.
An average of 126 cases have been investigated annually since 2016. About 550,000 active-duty troops are serving in South Korea's military.
South Korean men ages 18 to 28 are required to serve in the armed forces for 18 months, a period that was reduced from 21 months in recent years. There are a few exceptions to this policy, including service in local police or fire departments, health exemptions or winning a gold medal at the Asian Games or the Olympics.
Captured AWOL service members are sentenced based on the circumstance of their desertion. During wartime or a national emergency, a deserter avoiding military service can face a prison sentence of at least five years, while a deserter who defects to the enemy can face the death penalty.
The unit's disbanding comes a month after the Netflix release of "D.P.," a show based on a web cartoon series about service members from the deserter pursuit unit. The show includes several stories of service members being bullied or suffering from post-traumatic stress disorder.
The defense ministry noted that discussions about disbanding the deserter pursuit unit began as early as 2018 and its final decision "has nothing to do with the drama."
Stars and Stripes reporter Yoo Kyong Chang contributed to this report.
---
---
---