Artillery headquarters battalion is making its way to South Korea from Washington state
by
David Choi
Stars and Stripes
September 10, 2021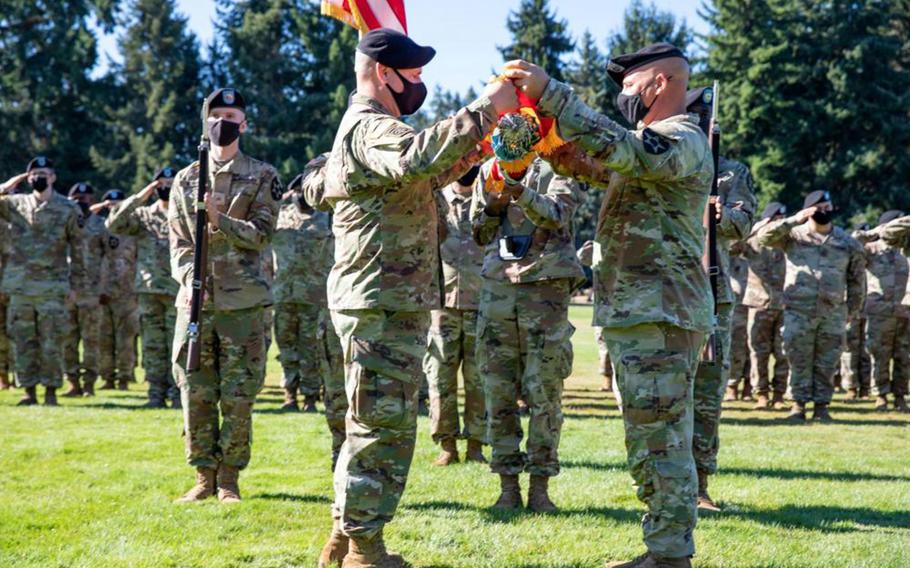 CAMP HUMPHREYS, South Korea — An artillery headquarters unit within the 2nd Infantry Division is moving permanently to Camp Humphreys, the largest U.S. military base overseas, according to Eighth Army.
The Headquarters and Headquarters Battalion, 2nd Infantry Division Artillery is composed of roughly 100 soldiers from Joint Base Lewis-McChord in Washington. The unit is expected to complete the move Thursday, according to a news release.
The unit's mission is to "assist with command and control of forces" and to "maintain its mission as the force field artillery headquarters for the 2nd Infantry Division," Eighth Army said.
The move is not expected to increase the number of U.S. artillery weapons in South Korea.
"It is fitting we return this storied unit to the peninsula" in time for the unit's 104th anniversary, Col. David Pasquale, commander of the 2nd Infantry Division Artillery, said in the press release Friday.
The unit saw combat during both World Wars and during the Korean War. It was temporarily stationed on the peninsula in 1965 as a deterrent to North Korea.
The South Korean military was consulted prior to the move, according to Eighth Army.
The battalion-sized 5-17th Heavy Armed Reconnaissance Squadron is also expected to arrive in South Korea next year.
Roughly 28,500 U.S. troops are stationed on the Korean Peninsula.