'Strategic ambiguity': Former INDOPACOM chief calls for Taiwan policy review amid Chinese buildup
by
Seth Robson
Stars and Stripes
September 8, 2021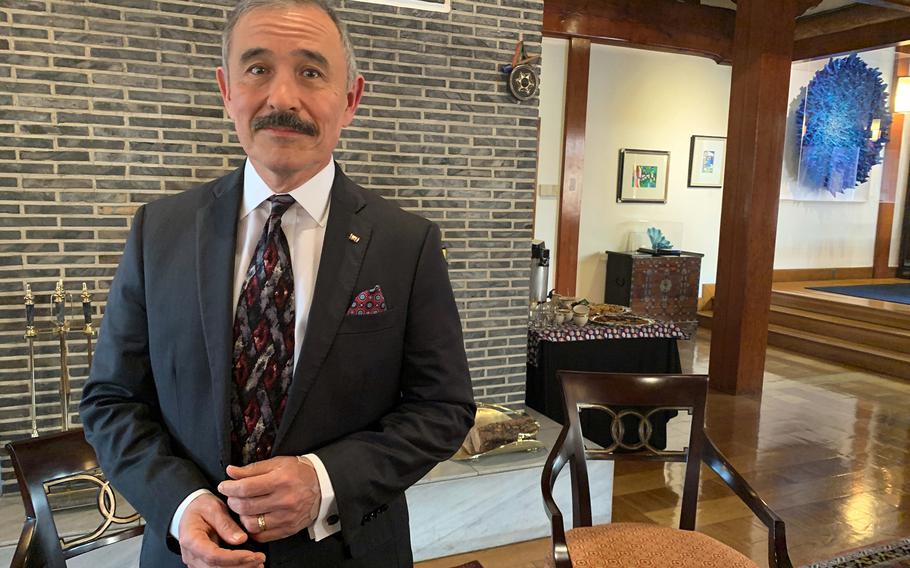 Washington should review its ambiguous position on defending Taiwan during a Chinese attack, according to a former Indo-Pacific Command leader who warned that Beijing seeks to "dominate" the island democracy.
The Communist Party of China regards Taiwan as a renegade province that must be reunified with the mainland, even by force. Since 1979's Taiwan Relations Act, Washington has left some doubt as to what conditions would dictate U.S. involvement to prevent that from happening.
"We should reconsider … our longstanding policy of strategic ambiguity," retired Navy Adm. Harry Harris told Japan's Kyodo News during a recent interview from Colorado. "If, at the end of that … reassessment, we keep the same policy, that's fine. But we shouldn't keep it simply because we've done it that way since the late 1970s."
The policy is intended to deter both Beijing and Taiwan from escalating their feud by leaving doubt as to when or if the U.S. might intervene in conflict. However, China's military buildup and aggression toward its neighbors have led to calls for a reassessment of the stance.
In March, then-INDOPACOM commander Adm. Philip Davidson told the Senate Armed Services Committee he believed China could overtake Taiwan and force reunification "in the next six years."
He also suggested the U.S. review its policy regarding relations with Taiwan.
"I would submit that we've got more than 40 years of the strategic ambiguity that has helped keep Taiwan in its current status," he said. "But, you know, these things should be reconsidered routinely. I'd look forward to the conversation."
The sitting INDOPACOM commander, Adm. John Aquilino, has also warned that "this problem is much closer to us than most think," without giving a timeline for China achieving the capability to invade the island.
Harris told Kyodo the U.S. should be "clearer in what our responsibilities are" under the Taiwan Relations Act that governs U.S. ties with Taiwan. Washington has "not been consistent," he said, especially over its arms sales to the island.
"If you're not consistent in what you sell Taiwan or any other country, then how can they be – how can they adequately plan for their military readiness, in the long run?" said Harris, who recently served as U.S. ambassador to South Korea.
U.S. Navy warships have made eight transits of the Taiwan Strait this year, the latest on Aug. 27 by the guided-missile destroyer USS Kidd and Coast Guard cutter Munro.
Meanwhile, Taiwan's Defense Ministry, in an annual report, warned that China could "paralyze" its defenses in a conflict, Bloomberg News reported Sept. 1.
A debate over strategic ambiguity has merit, according to Ian Chong, an associate professor of political science at the National University of Singapore.
The policy was adopted to restrain Taiwan, as much as China. Today it seems less likely that the island's leaders would be provocative, Chong said by telephone Wednesday.
"Taiwan seems far more willing to be the restrained party," he said.
Beijing, at the same time, is increasingly forward leaning and aggressive with flights of military aircraft and patrols of naval vessels, Chong added.
"There's an argument to be made that the U.S. has to be clear about its commitment to deter aggression across the Taiwan Strait," he said.