Coronavirus wave continues to subside in Tokyo; US military reports 47 cases in Japan, South Korea
by
Joseph Ditzler
Stars and Stripes
September 2, 2021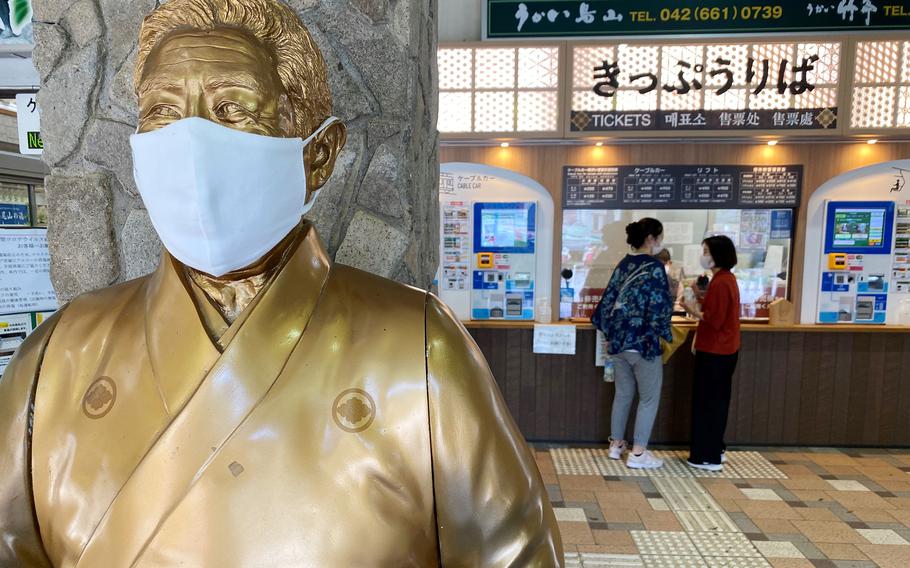 TOKYO — The coronavirus continued to give ground in Japan's capital city but still added another 3,099 infections on Thursday, according to public broadcaster NHK.
For an 11th consecutive day, new cases in Tokyo were fewer in number than the week prior, according to Tokyo Metropolitan Government data. The prefecture reported 4,704 new infections on Aug. 26, a difference of 1,605.
Another 10 people died Thursday of complications related to COVID-19, the coronavirus respiratory disease, NHK reported, citing the metro government.
Japan reported another 20,008 new cases Wednesday, and 71 deaths, according to the Johns Hopkins Coronavirus Resource Center. More than 46% of the Japanese population, or 58.5 million people, are fully vaccinated.
Also Thursday, U.S. military bases in Japan said another 25 people had tested positive for COVID-19.
Eighteen people in the Marine Corps community on Okinawa have come up positive since Wednesday, according to a Facebook post by Marine Corps Installations Pacific. The command provided no further information. In August, the Marines reported 221 COVID-19 patients.
Okinawa prefecture, where the bulk of U.S. forces are stationed, reported 565 people had tested positive Thursday, according to the Department of Public Health and Medical Care.
Closer to Tokyo, Naval Air Facility Atsugi reported one new case on Thursday, a person who tested positive before exiting restricted movement, according to a base news release.
Sasebo Naval Base, on Kyushu Island, identified another six COVID-19 cases since Tuesday, according to a Facebook post by the naval base. One turned up during a medical screening and five fell ill with COVID-19 symptoms. The base has 15 patients under observation. Yokosuka Naval Base, 38 miles south of Tokyo, closed the Green Street School Age Care facility Thursday for surveillance testing and close contact tracing after a "recently discovered" case of COVID-19 there, according to a post Wednesday evening on the base's Facebook page.
The Chili's restaurant on base was also closed until further notice after a staff member contracted COVID-19, according to a separate post Wednesday evening by the base. The restaurant was being cleaned and sanitized and its staff members tested, according to the post.
South Korea update
U.S. Forces Korea reported another 22 people tested positive for COVID-19 between Saturday and Tuesday, according to a Thursday news release.
Three service members at Osan Air Base and one at Camp Casey turned up positive Saturday and Monday after developing COVID-19 symptoms.
Contact tracing discovered another six service members and a South Korean employee at Osan, two service members on temporary duty with USFK and one service member and two family members at Daegu between Saturday and Tuesday, according to the release.
Finally, two service members stationed at Camp Humphreys, two at Daegu and two at Osan tested positive on Saturday and Sunday short of embarking on international travel, USFK said.
South Korea reported another 1,961 coronavirus infections Wednesday, with Seoul accounting for 555 and Gyeonggi province, where Osan and Humphreys are located, accounting for 688, according to the Korean Center for Disease Control and Prevention on Thursday.
Nearly 32% of South Korea's population, or 16.3 million people, are fully vaccinated, according to KDCA. Another 57.4%, or 29.5 million, have received the first of a two-shot inoculation.
Stars and Stripes reporters Mari Higa and Yoo Kyong Chang contributed to this report.