COVID-19 outbreak shutters over a dozen Defense Department classrooms on Okinawa
by
Matthew M. Burke
Stars and Stripes
August 30, 2021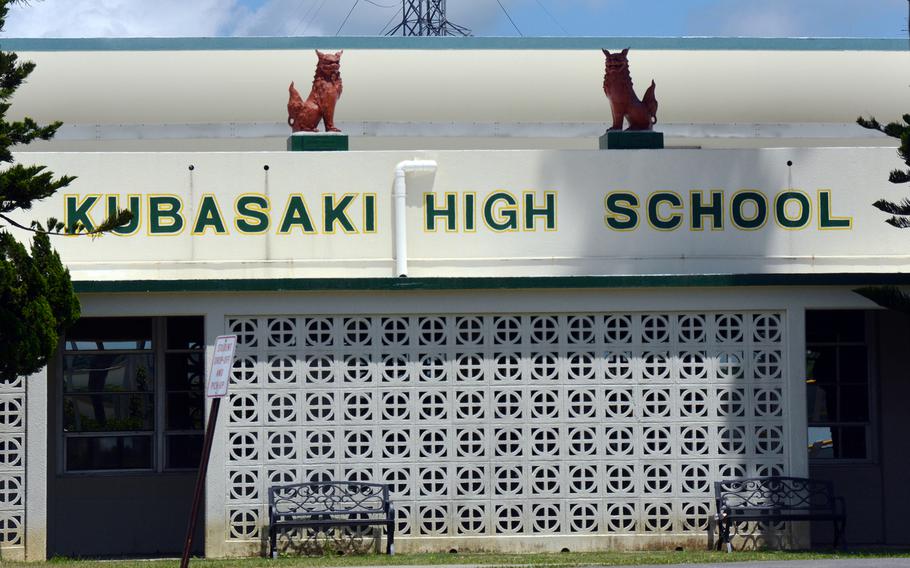 CAMP FOSTER, Okinawa – A week into the new school year, many classrooms are shuttered and an entire grade must get tested after COVID-19 spread to six of Okinawa's 13 Defense Department schools.
School principals shared the information with parents, students and staff in letters disseminated over the weekend. They were also posted on the Facebook page for the Marine Corps Community Services Okinawa School Liaison Officer.
The spokeswoman for Department of Defense Education Activity-Pacific did not respond to emails or phone calls Monday seeking further information, including how many people within the Okinawa schools tested positive for the coronavirus respiratory disease.
The Marine Corps, which operates the Joint COVID-19 Response Center at Camp Foster, also did not respond on Monday afternoon.
Letters from school principals posted online said several people within the school community have been infected.
All sixth-grade classrooms at Lester Middle School on Camp Lester will be closed until quarantine and testing requirements are met, according to Principal Nedra Jones' letter on Sunday.
Contact tracing is underway, her letter states, and sixth-grade students contacted by the tracing team must quarantine for 14 days. All other sixth-graders must test negative for the virus before returning to school. Proof must be provided to the school nurse.
Testing began Monday morning at the U.S. Naval Hospital Okinawa drive-through on Camp Foster, according to the letter.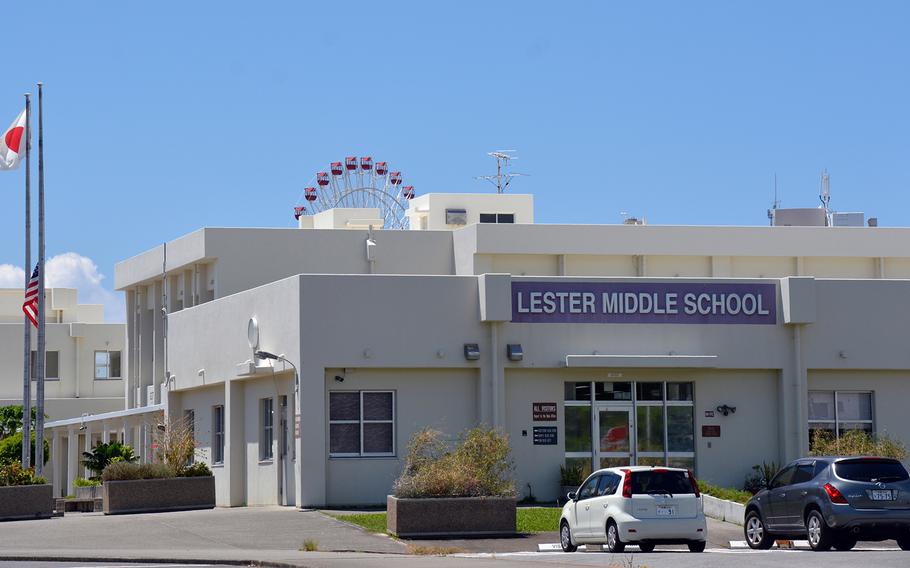 Kadena Elementary School and Amelia Earhart Intermediate School, both on Kadena Air Base, reported multiple coronavirus cases, according to those principals' letters. Neither gave an exact number.
E.C. Killin Elementary, Kubasaki High School, both on Camp Foster, and Kadena High School reported one case each, those principals stated.
Kubasaki High closed eight classrooms on Monday and asked the students to stay home until "quarantine and testing requirements" are met, according to a letter Sunday from Principal James Strait.
E.C. Killin kept Mr. McCarty's classroom shuttered, Principal Gordon LynCook wrote. Amelia Earhart Intermediate School closed Ms. Korkowski's fourth-grade classroom, Principal Jason Federico said.
Contacts are being traced, according to the letters. Students identified as a close contacts will be notified by public health officials. Anyone with COVID-19 symptoms should stay home.
Okinawa prefecture is experiencing an unprecedented number of coronavirus cases, as the delta variant moves swiftly through a primarily unvaccinated population. U.S. military bases on the island are also reporting relatively high numbers of infections.
As of Sunday, Okinawa had the lowest vaccination rate of Japan's 47 prefectures, according to the National IT Strategy Office website. About 41% of the population is fully vaccinated and nearly 32% has received the first of a two-shot vaccine regimen.
By contrast, more than 70% of the U.S. military population on Kadena was fully vaccinated by late July.
The island prefecture hit a pandemic high on Wednesday with 809 new cases, public broadcaster NHK reported. Seven people died last week of COVID-19 complications.
Okinawa's weekly incident rate of 304.76 per 100,000 people is the highest in all of Japan, according to public health department data. Nearly 80% of hospital beds for critical COVID-19 patients are full.
Stars and Stripes reporter Mari Higa contributed to this report.