Coronavirus wave in Tokyo persists above 5,000; US military in Japan reports 14 new cases
by
Joseph Ditzler
Stars and Stripes
August 19, 2021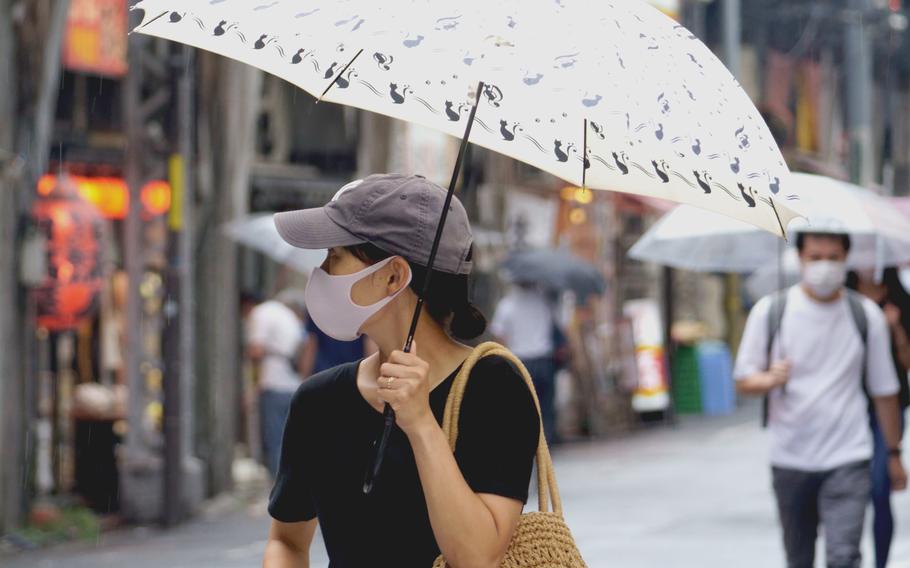 TOKYO — Japan's capital city logged a second consecutive day of more than 5,000 people newly infected with the coronavirus.
The Tokyo Metropolitan Government reported 5,534 new coronavirus cases Thursday, according to public broadcaster NHK. The city has reported more than 5,000 new cases five times since Aug. 5. The pandemic peak in Tokyo, so far, was 5,773 on Aug. 13, according to metro data.
About 3,800 people are hospitalized in the city, with 274 of them in serious condition, according to the city and NHK.
Japan reached a new high Wednesday with 23,987 new cases, according to the Johns Hopkins Coronavirus Resource Center. Another 30 people died, according to Johns Hopkins.
More than 39% of Japan's population, or 49.4 million people, are fully vaccinated, the center reported.
U.S. military bases in Japan on Thursday reported 14 people had contracted the virus.
The Marine Corps said 11 people associated with its force on Okinawa tested positive, according to a Facebook post by Marine Corps Installations Pacific.
Okinawa prefecture reported another record-breaking day Thursday with 768 new cases, seven more than the previous record set Wednesday, according to the prefectural Department of Public Health and Medical Care. Also, one person died, the prefecture reported.
Naval Air Facility Atsugi, 26 miles southwest of Tokyo, said three people turned up positive in tests Thursday, according to a news release from the base.
Two were identified as close contacts and the third is a recent arrival to Japan. The air facility has 10 people under observation.
Stars and Stripes reporter Mari Higa in Okinawa contributed to this report.