State Department: 'No hostile intent' against North Korea in 'purely defensive' drills
by
David Choi
Stars and Stripes
August 11, 2021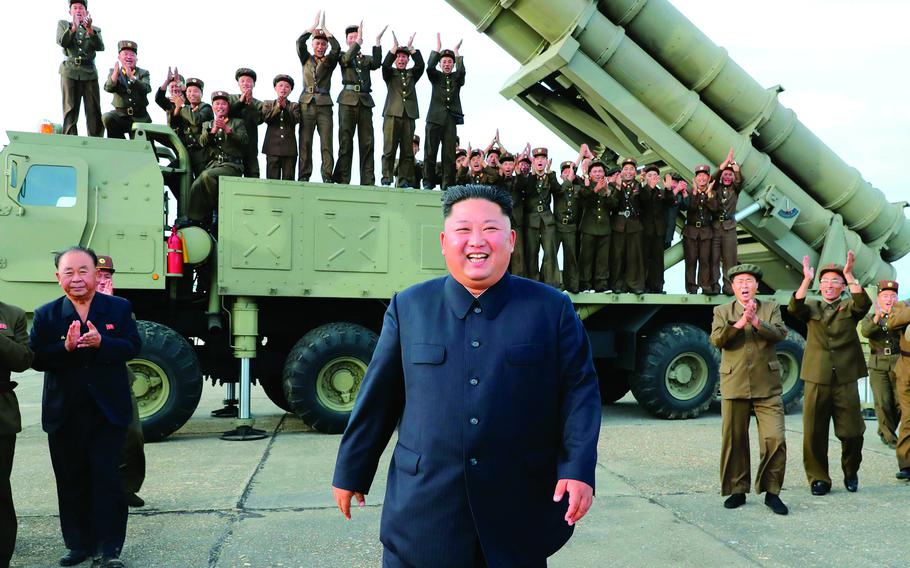 CAMP HUMPHREYS, South Korea — The State Department said upcoming, computer-simulated military drills with South Korea are "purely defensive in nature," shortly after the North Korean regime lambasted the event again on Wednesday.
The U.S. and South Korea are holding a four-day preliminary crisis management session before kicking off the command-post training Aug. 16 to 26. The exercise is expected to focus on computer simulations, rather than a field exercise by combat troops.
"The United States harbors no hostile intent towards [North Korea]," State Department spokesman Ned Price told reporters Tuesday in Washington, D.C. "We remain committed to the security of [South Korea] and our combined defense posture in accordance with our ironclad U.S.-[South Korea] alliance."
Price said the U.S. supported inter-Korean dialogue and that Washington would "continue to work with our [South Korean] partners towards that end."
Pyongyang regularly rails against joint military exercises, claiming they are preparation for an invasion of the North. The two Koreas remain technically at war after their 1950-53 conflict ended in an armistice instead of a peace treaty.
The exercise is an "unfavorable prelude further beclouding the future of the inter-Korean relations," a senior North Korean official, Kim Yong Chol, said Wednesday.
"Now that they made their clear option known to the whole world, defying the opportunity, we will have to make clearer" North Korea's view of the issue, he said in a statement through the state-run Korean Central News Agency
Some South Korean lawmakers questioned the timing of the drills, which come two weeks after the North restored communication lines with Seoul. The lines are one of the few ways the countries can relay daily diplomatic messages.
The lines, which were suspended for a year, were reopened to promote "mutual trust" and "reconciliation," the Korean Central News Agency, North Korea's state-run news organization, said in a statement at the time.
However, North Korea stopped answering Seoul's calls through the communication channel Tuesday after South Korea announced the exercise will go ahead as planned.
The same day, Kim Yo Jong – North Korean leader Kim Jong Un's sister and a senior official of the country's ruling Workers' Party – accused the U.S. and South Korea of "further accelerating the [unstable] situation" on the Korean Peninsula, according to KCNA.
China, one of North Korea's few allies, affirmed Pyongyang's stance. During the ASEAN Regional Forum Foreign Ministers' Meeting on Friday, Chinese Foreign minister Wang Yi said the drills were "not constructive under the present circumstances," and advised the United Nations to roll back its sanctions against North Korea.
"If the United States really wants to resume dialogue with [the North], it should not take any action that may lead to an escalation of tensions," Yi said.