North Korea bristles at upcoming 'dangerous war exercises' between US and South Korea
by
David Choi
Stars and Stripes
August 10, 2021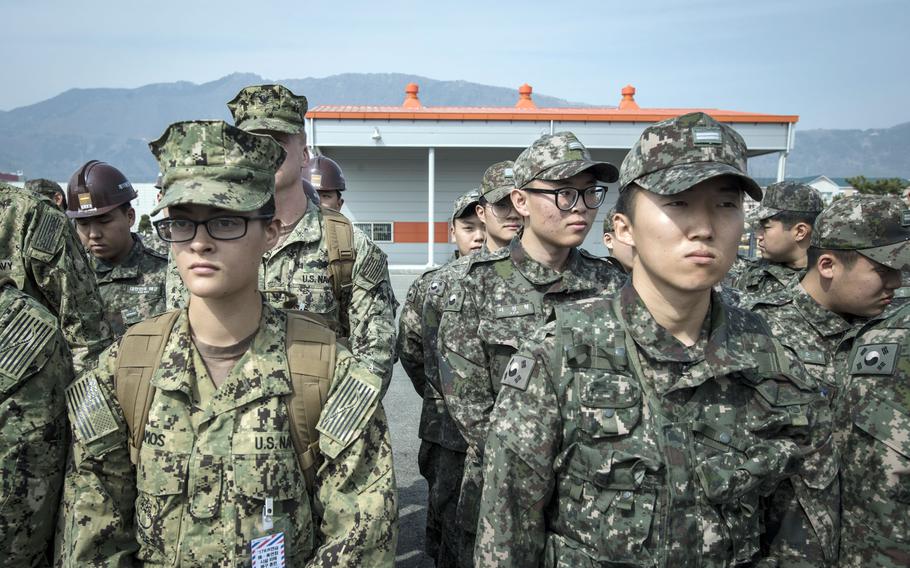 CAMP HUMPHREYS, South Korea — Kim Yo Jong, North Korean leader Kim Jong Un's sister and a senior official of the country's ruling Communist Party, has criticized the United States and South Korea for an upcoming, joint military exercise.
She accused the two countries of "further accelerating the instable situation" on the Korean Peninsula and warned that "we will counter the U.S. on the principle of power for power," according to a statement on published Tuesday by the state-run Korean Central News Agency website.
"The dangerous war exercises pushed ahead by the U.S. and the South Korean side disregardful of our repeated warnings will surely make them face a more serious security threat," Kim said.
Pyongyang routinely criticizes U.S.-South Korean exercises as a precursor to an invasion of the North.
South Korean military officials said Monday they would kick off the military drills with a crisis management training session the next day. That training is scheduled to be followed by a combined, command-post training exercise from Monday until Aug. 26.
The joint military drills between the two countries have been scaled back since the Donald Trump administration due to the COVID-19 pandemic and diplomatic overtures from North Korea.
Former Defense Secretary Mark Esper postponed a joint exercise in 2019, citing "a good-faith effort by the United States and [South Korea] to enable peace."
The scheduled drills are expected to focus on computer simulations, rather than a field exercise involving thousands of combat troops. However, Kim said the exercise's intent, rather than its size, was the cause for her concern.
"Whatever the scale and mode, the joint military exercises are of aggressive nature as they are a war rehearsal," Kim said.
U.S. Forces Korea spokesman Col. Lee Peters declined to speak about the drills Monday, citing the command's policy of not commenting on the military exercises.
"Any discussions on combined training events are a [South Korea]-U.S. bilateral decision and reached with a mutual agreement," he said in a statement to Stars and Stripes.
Last month, the regime reopened its communication lines with North Korea and offered some hope for rekindling diplomacy on the peninsula. The lines were suspended for a year before being reinstated "to make a big stride in recovering the mutual trust and promoting reconciliation," KCNA said in its statement.
Roughly 70 South Korean lawmakers last week urged the government to postpone the drills and expressed concern in light of the reopened communication lines.