US, South Korean militaries to train together this month despite warnings from Pyongyang
by
David Choi and Yoo Kyong Chang
Stars and Stripes
August 9, 2021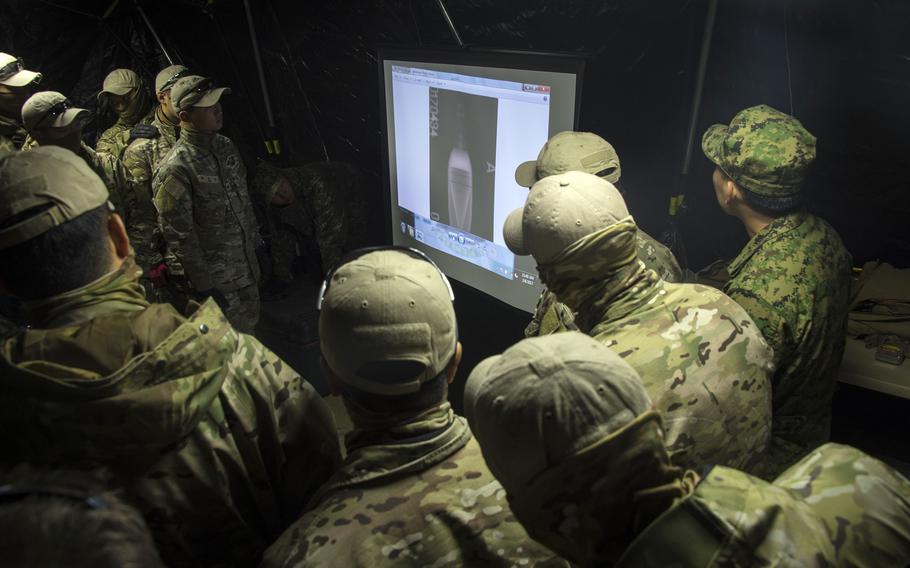 CAMP HUMPHREYS, South Korea — The U.S. and South Korean militaries, despite lingering concerns over provoking North Korea, are scheduling a joint, computer-simulated exercise, a South Korean military official said Monday.
The official, who spoke on the condition of anonymity because he was not authorized to disclose the details, told Stars and Stripes the two countries will be holding a combined command-post training Aug. 16-26.
Staff will be conducting a preliminary crisis management training beginning Tuesday, the official added. The drill is expected to focus on computer simulations, rather than a field exercise involving thousands of combat troops.
South Korean media outlet Yonhap News first reported news of the drill on Sunday.
Spokespersons from South Korea's Ministry of National Defense and the Joint Chiefs of Staff said Monday the military was still consulting with their U.S. counterparts on the specifics of the exercise, including the number of troops involved.
"The two sides are currently comprehensively considering the overall condition, including support for diplomatic efforts for denuclearization and lasting peace settlement on the Korean Peninsula, the COVID-19 situation, maintaining the [South Korea]-U.S. combined defense readiness, and settling conditions for wartime operational control transfer," a defense ministry spokesman told Stars and Stripes on a customary condition of anonymity.
The Pentagon previously noted any joint exercise with South Korea will be held after extensive talks with the host country.
"We believe in proper training and readiness on the peninsula and that all the decisions that we make with respect to training and readiness is done in close consultation" with the South Korean allies, Pentagon press secretary John Kirby said at a briefing on Aug. 3.
"Nothing has changed about our need to be properly trained and ready on the Korean Peninsula to face a range of threats," he said. "And we make these decisions together."
USFK spokesman Col. Lee Peters declined to speak about the drills Monday, citing the command's policy of not commenting on upcoming exercises.
"Any discussions on combined training events are a [South Korea]-U.S. bilateral decision and reached with a mutual agreement," he said in a statement to Stars and Stripes.
The allies in February 2020 postponed their last scheduled computer-simulated, command-post exercise due to the coronavirus. The U.S. and South Korea had already reduced the scope of those exercises as part of diplomatic efforts under the Trump administration to convince North Korea to give up its nuclear weapons.
The plan for another joint military exercise comes after North and South Korea reopened their communication lines last month. The lines, which were suspended for a year, were reinstated "to make a big stride in recovering the mutual trust and promoting reconciliation," North Korea's state-run news agency said in a statement at the time.
Pyongyang routinely rails against the joint military exercises and views it as a hostile act against the regime.
Kim Yo Jong, North Korean leader Kim Jong Un's sister and a senior official in the ruling Workers' Party, cautioned that any exercise would be an "undesirable prelude" that would undermine relations on the peninsula, the state-run Korean Central News Agency said in a statement earlier this month.
Over 70 South Korean lawmakers on Friday called for the postponement of drills in light of North Korea's decision to reopen its communication lines, adding that the exercises might provoke the regime and prompt it to clamp down on its diplomatic overtures.
According to a RealMeter poll conducted in South Korea on Aug. 6, 50.4% of respondents disagreed with postponing the drills, while 45.3% agreed. The poll, which surveyed 500 people, had a margin of error of 4.4 percentage points.