Obama on South Korean TV reflects on humility as a virtue and diplomatic tool
by
David Choi
Stars and Stripes
August 9, 2021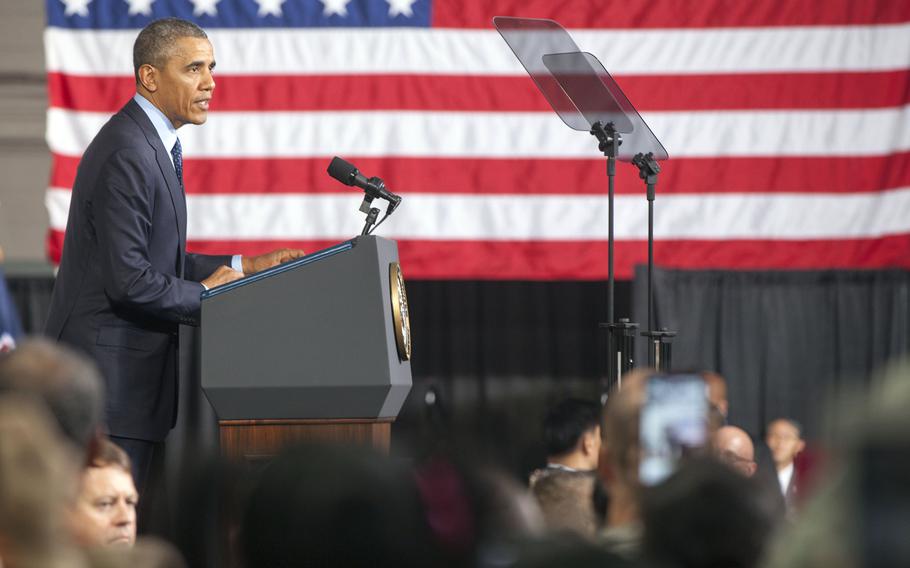 Former President Barack Obama during an interview on a South Korean television show emphasized that while humility is a virtuous trait, it also serves as a tool in achieving diplomatic goals.
In an hourlong "Monthly Connect" interview that aired Friday evening on the tvN network, Obama spoke about the importance of acknowledging a nation's flaws.
"The United States has to act with some humility, recognizing that we have our own problems at home and that we are imperfect," he said.
This introspective look, according to Obama, serves as diplomatic leverage with other countries and may persuade them to reflect on their own mistakes.
"If I can show that the United States has its own problems, but we are trying to improve, that, I think, gives me more credibility when I say to another country, 'You also have problems, but you also can improve.'"
The former president said he is often lambasted by critics, who allege his characterization of the U.S. was deprecatory and unnecessarily apologetic.
"There were times where I would acknowledge America's imperfections on the world stage, and I would be criticized sometimes by conservative Republican leaders for apologizing for the United States," Obama said.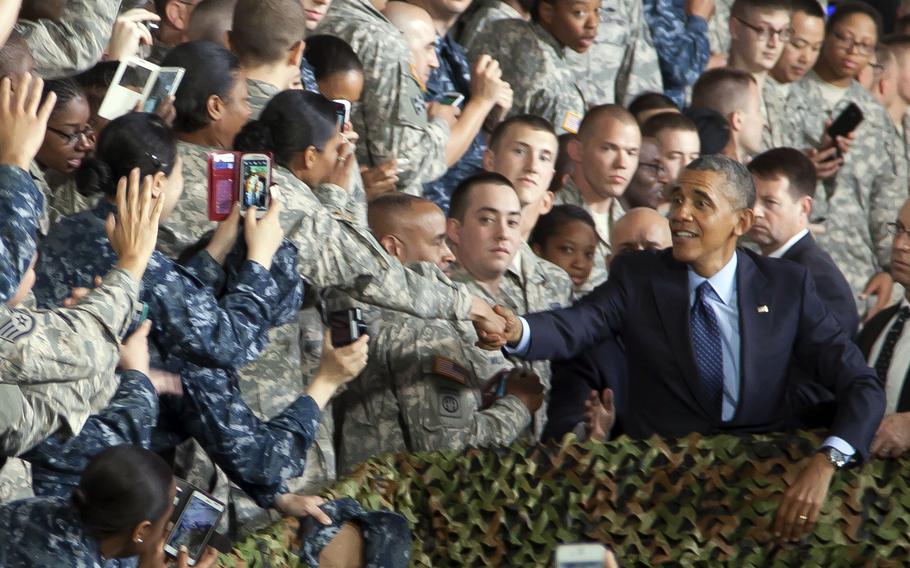 One of those leaders, Sen. Mitt Romney, R-Utah, was outspoken in his critical assessment of Obama's tone. In his book, "No Apology: The Case for American Greatness," Romney wrote of Obama: "Never before in American history has its president gone before so many foreign audiences to apologize for so many American misdeeds, both real and imagined.
"There are anti-American fires burning all across the globe; President Obama's words are like kindling to them," Romney wrote.
Obama, unlike his successor, former President Donald Trump, publicly acknowledged the U.S.'s flaws on behalf of the country.
In an interview with Arabic broadcaster Al Arabiya in 2009, Obama said "we sometimes make mistakes" and "we have not been perfect" in building relations with the Muslim community.
On "Monthly Connect," however, Obama clarified he was "not apologizing" in his prior remarks, and was instead, "simply stating a reality."
Obama's comments mirrored those of Defense Secretary Lloyd Austin. Speaking at the Fullerton Lecture at the International Institute for Strategic Studies in late July, Austin said the U.S. "doesn't always get it right," and that admitting the country's flaws was a unique characteristic in American democracy.
"We aren't trying to hide our mistakes," he said in reference to a rise in anti-Asian hate crime in the U.S. "When a democracy stumbles, everyone can see and hear it. It's broadcast in loud and living color, and not hushed up by the state."
That acknowledgment, Austin said, gives the country a chance to "self-correct, and to strive towards a more perfect union."