Neither rain nor pandemic can keep US Olympic softball team from exhibition play
by
Jonathan Snyder
Stars and Stripes
July 13, 2021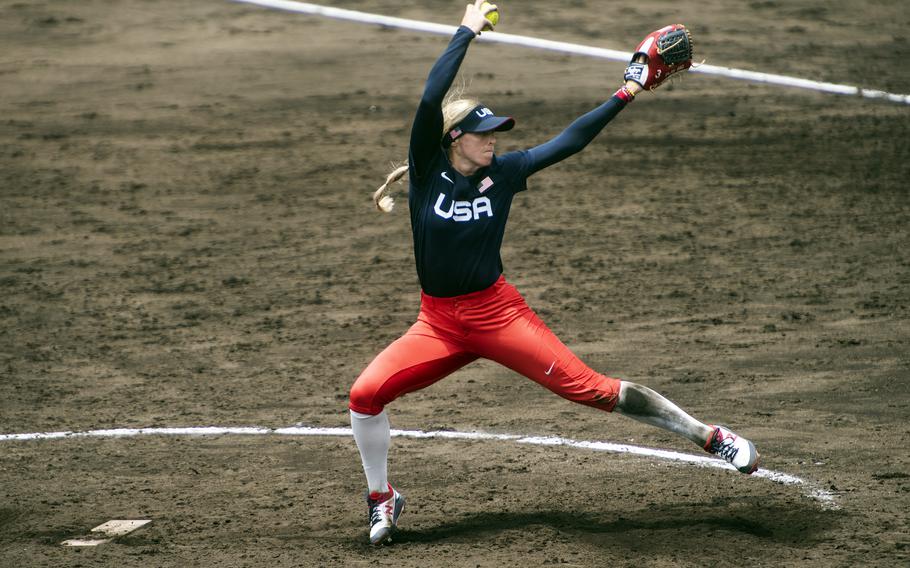 MARINE CORPS AIR STATION IWAKUNI, Japan — Heavy rainfall and flooding failed to keep the U.S. Olympic Women's softball team from their practice and exhibition matches throughout the week.
The U.S. team's first exhibition match was a doubleheader at the Atago Sports Complex against Iyo Bank Vertz, a corporate team. The first pitch was scheduled for 10 a.m. Friday but was pushed to 5 p.m. because of heavy rainfall throughout the day. Team USA closed both games with a shutout victory, game one with a 1-0 win and game two with a 8-0 win.
Neither did wet weather and limited seating due to the coronavirus pandemic deter fans from coming out to root for the home team.
"It's a great opportunity to pack up the kids and see a little bit of America, because they haven't seen it in three years," Marine spouse April Elliott told Stars and Stripes at one of the games.
Brad Cramer, the ROTC instructor and softball coach at Matthew C. Perry High School on the air station, said he is attending all the U.S. softball team's exhibitions and events at Iwakuni.
"Since the Olympics is not going to be open to the public, this is going to be as close as we are going to get to see it in person," he said. "That's part of the reason I came out to the games."
Early morning Thursday at 1:24 a.m. Iwakuni experienced two minor earthquakes within the hour of each other with a maximum intensity of a 3.0 on the richter scale.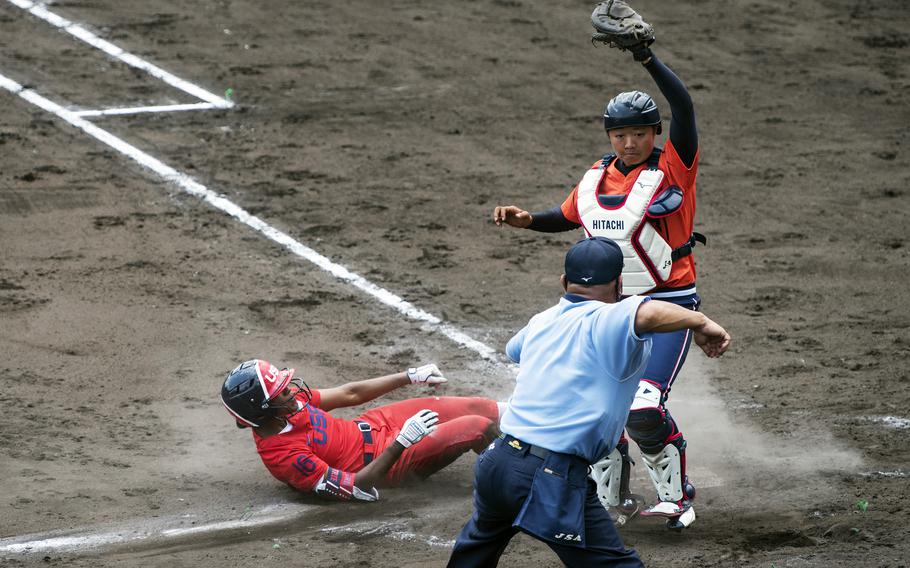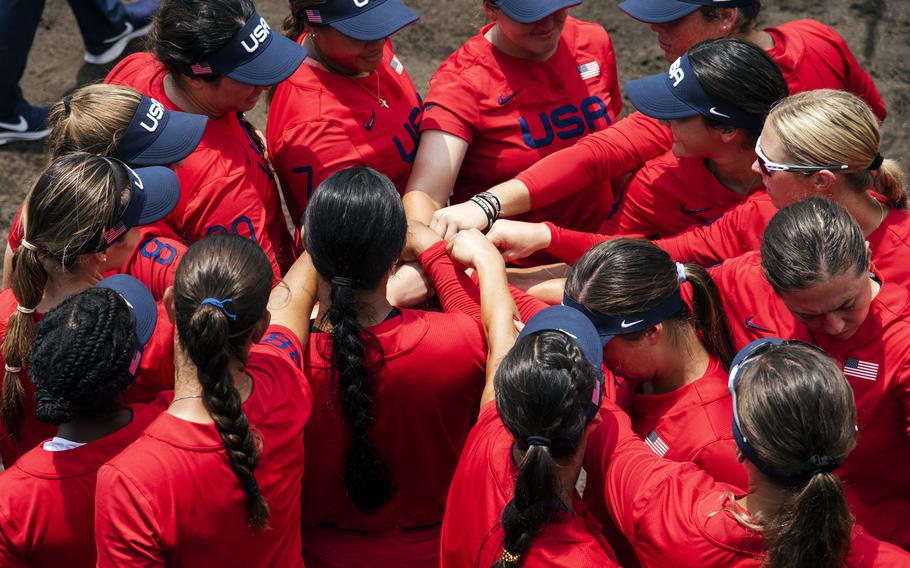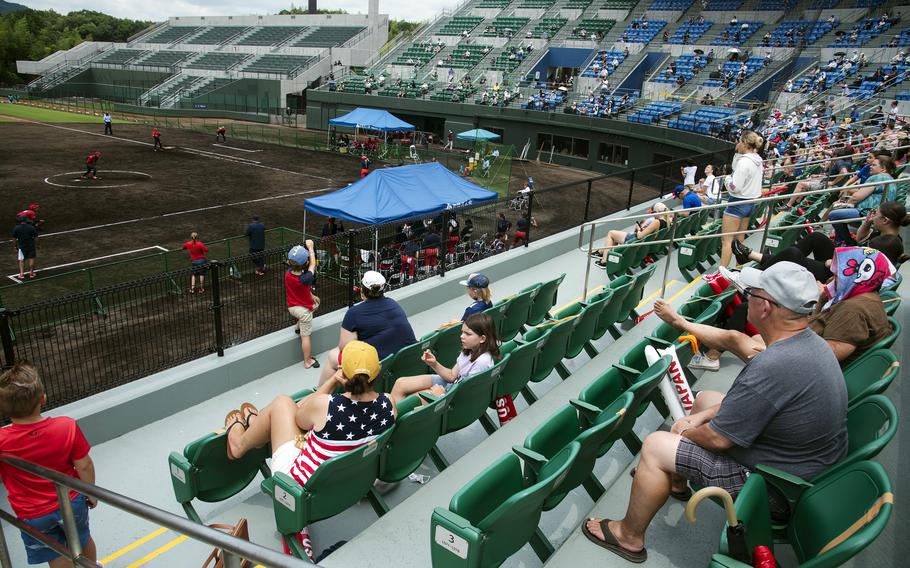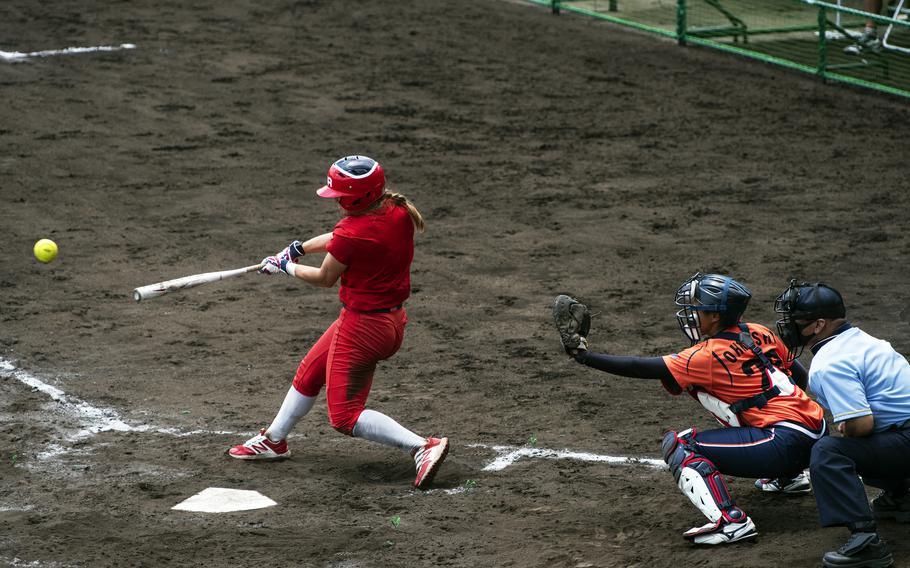 Heavy rainfall going into Friday caused flooding and landslides in the area, causing road closures and train cancelations in and out of Iwakuni making it difficult for some spectators traveling to attend the game.
On Thursday the International Olympic Committee announced that the Tokyo Games will be a non-spectator event, which was announced hours after Tokyo extended their state of emergency.
The Olympic athletes also held a Q&A event Saturday for Japanese and American children.
"How can I pitch the fast ball like you?" one Japanese youngster asked pitcher Monica Abbott.
"My mom always told me to eat my vegetables," she replied, and the surrounding crowd burst into laughter. Abbott followed by demonstrating the stages of a fast pitch.
Perry High softball team captain Sera Shimakura asked: "As a captain, what is the best way to get your team members motivated and confident enough to call out plays?"
Olympic outfielder Haylie McCleney fielded the question.
"Learn who it is you're leading and what is it that motivates them, and you need to have the ability to pull that out of them. And you need to be everyone's biggest hype man," she said.
Shimakura was satisfied.
"The answer was very constructive and really good advice," she told Stars and Stripes. "I want to be like them when I grow up."
The U.S. Women's Olympic softball team is scheduled to play in Fukushima July 21 and 22 in the opening rounds of the Olympic Games. The U.S. is scheduled to face Italy first and then Canada, according to the official schedule online.
The games officially begin July 23 with closing ceremonies on Aug. 8.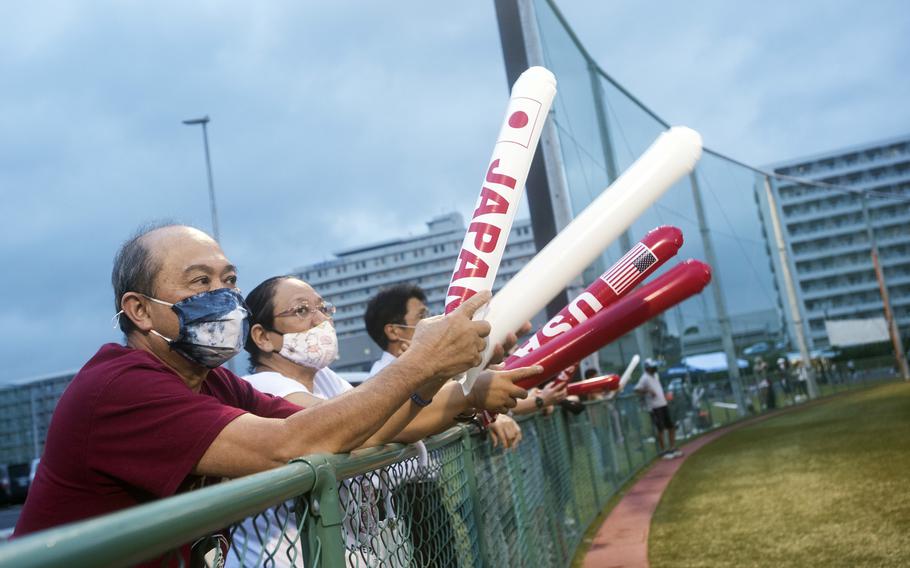 Correction
The cutline on a previous version of this story misidentified Ally Carda.