Coronavirus forces Olympic torchbearers to trade public pageantry for private ceremony
by
Erica Earl
Stars and Stripes
July 12, 2021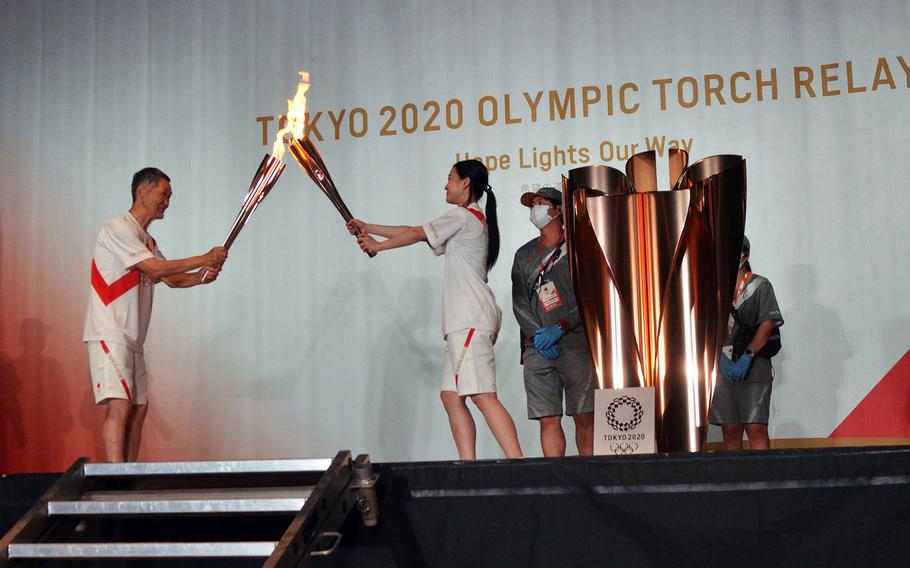 TACHIKAWA, Japan — A muted, guarded event staged Monday at the Tachikawa Stage Garden in western Tokyo substituted for the public pageantry of the torch run that usually heralds the Olympic Games.
The ceremony, held on the fourth day of Tokyo's scaled-down torch relay, included 80 runners from the cities of Tachikawa, Hamura, Akiruno, Musashimurayama and Fussa, all close to or neighbors of Yokota Air Base. The runners, during a five-hour event, lit torches onstage to contribute fire to the Olympic cauldron.
Only about 50 people, guests of the torchbearers or otherwise affiliated with the Olympics, were permitted at the event.
The flame began its Tokyo journey on Friday with a similar private ceremony at Komazawa Olympic Park in Setagaya Ward. The original plan for a 15-day run through the city's wards and suburbs devolved to a closed eight-day affair.
Outside Monday's event, which took place behind a thick layer of security, about a dozen protestors rallied, bearing signs referring to the Tokyo Games as a coronavirus super-spreader event.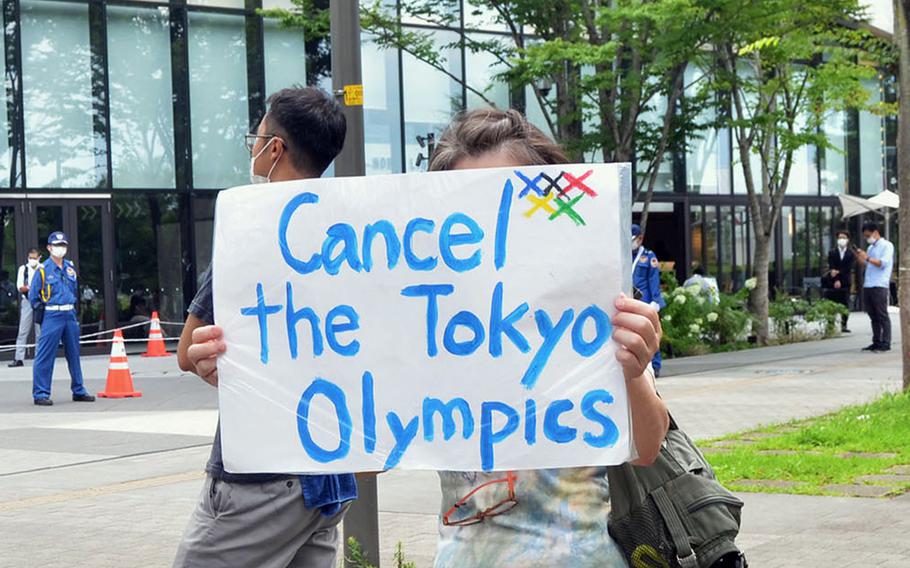 The pandemic in Japan is forcing Olympic organizers to scale back events associated with the games and curtail plans to allow even a limited number of spectators.
The torch run, which started March 25 in Fukushima with the theme "hope lights our way," was trimmed or scaled down to prevent large public gatherings from watching the passing Olympic flame.
Some legs of the relay moved forward as planned. In May, the former commander of Sasebo Naval Base, Capt. Brad Stallings, now the chief of staff for U.S. Naval Forces Japan, ran the Nagasaki prefecture portion.
"I felt a lot of pride," he told public broadcaster NHK on May 8. "It was overwhelming and one of the most positive experiences I have ever had."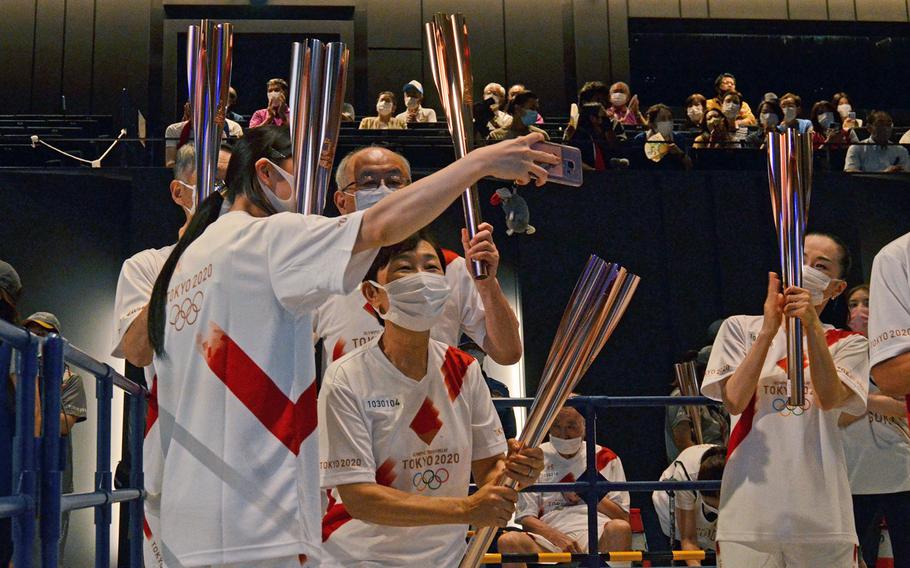 Tokyo, where the Olympic Games are scheduled to start in 11 days, recorded another 502 coronavirus patients on Monday, according to NHK. That's 160 more infections than a week ago.
The city is under a fourth state of emergency aimed at curtailing the virus' spread ahead of the games.
Japan reported 2,032 new cases Sunday, according to the Johns Hopkins Coronavirus Resources Center. The nation reported nearly 14,000 new infections in the past week.
As of 6 p.m. Monday, the U.S. military had reported four new cases since Friday, all at Kadena Air Base on Okinawa.
All four individuals tested positive for COVID-19, the coronavirus respiratory disease, after falling ill, according to a Facebook post by Kadena on Friday evening.
One of the four is an employee at Chili's, according to the base, which said the restaurant was closed temporarily for sanitizing.
Stars and Stripes reporter Joseph Ditzler contributed to this report.