Eighth Army issues mask mandate as US Forces Korea works to stamp out coronavirus clusters
by
Matthew M. Burke
Stars and Stripes
July 1, 2021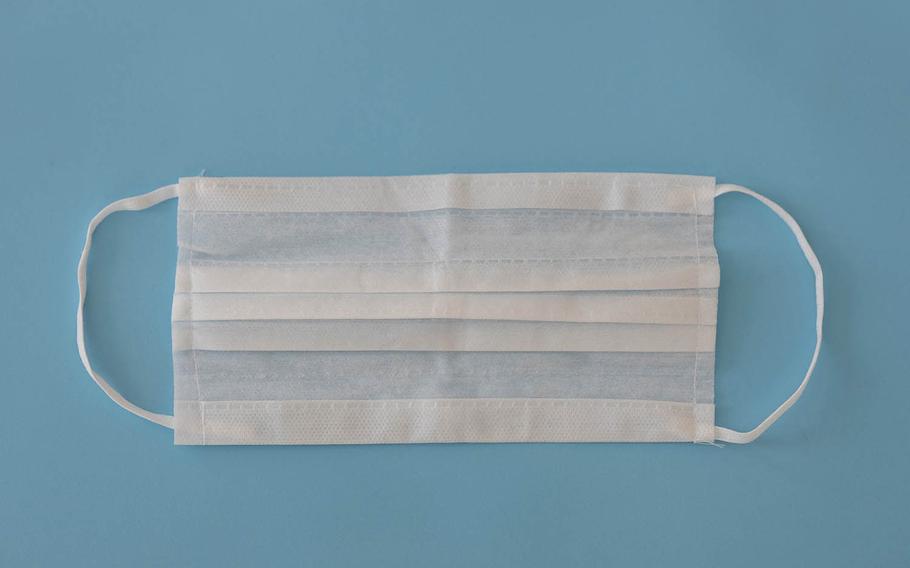 Eighth Army has ordered all its soldiers, regardless of vaccination status, to wear masks after a pair of new coronavirus clusters appeared at bases on the Korean peninsula.
The order from Lt. Gen. Willard Burleson III was sent out Thursday via a mass notification system and lasts from Friday to July 10. It applies to all Army personnel in "unit facilities," including offices, communal areas in barracks and "any locations in which personnel congregate, interact, hold meetings, and must work together."
The move is designed to provide more time for surveillance testing, which could prevent another outbreak, according to the order.
USFK commander Gen. Robert Abrams announced recently that two small clusters had broken out at Camp Humphreys, the largest U.S. base on the peninsula, and at Camp Casey, north of Seoul.
The command reported 10 new cases of the coronavirus respiratory disease on Wednesday evening. The new patients — nine service members and one family member — tested positive between Saturday and Tuesday, a statement said.
Four service members at Casey, one at Camp Carroll, and a dependent of a service member stationed at K-16 in Seoul tested positive after coming into close contact with positive individuals, the statement said.
One service member stationed at Humphreys, one at Casey and another at K-16 tested positive Monday and Tuesday after developing COVID-19 symptoms, according to the statement. Another service member assigned to Casey tested positive on Tuesday prior to returning to the United States.
USFK also announced in the statement that approximately 80% of its community has been vaccinated, and less than 1% of its active-duty force is infected with COVID-19.
South Korea added 762 new cases at midnight Wednesday and three deaths, according to the Korea Disease Control and Prevention Agency's Central Disease Control Headquarters. The government has counted over 155,000 COVID-19 cases during the pandemic and 2,000 deaths, the WHO said.
Okinawa Marines ease restrictions
The Marine Corps on Okinawa has loosened some of its pandemic-related rules.
Masks are no longer required for fully vaccinated personnel unless they are in a "shared space with host nation citizens" or where masks are mandated, according to a Thursday Facebook post by Marine Corps Installations Pacific.
Marines also no longer have to fill out contract-tracing logs, the post said.
U.S. military bases in Japan announced three new COVID-19 infections as of 7 p.m. Thursday.
U.S. Army Japan had two people test positive between June 23 and Wednesday, an Army statement said. One is a recent arrival to Japan who tested positive in quarantine, and the other came up positive after developing COVID-19 symptoms.
Kadena Air Base had one individual test positive for COVID-19, according to a base Facebook post Wednesday night. That person self-isolated after developing symptoms and is in quarantine.
Japan reported 1,751 new coronavirus infections Thursday, 39 fewer than the same day last week, according to public broadcaster NHK and the World Health Organization. There were 24 deaths nationwide.
The government has counted approximately 800,000 COVID-19 cases during the pandemic and 14,500 deaths, the WHO said.
Tokyo on Thursday reported another 673 coronavirus infections and two deaths, according to NHK, which cited metropolitan government data. That's 103 more than the same day last week.
Okinawa prefecture, home to most U.S. troops in Japan, reported another 63 new infections Thursday, one more than the same day last week, according to NHK. There were four deaths.
Okinawa remains in a state of emergency until July 11.
Stars and Stripes and Stripes reporter Yoo Kyong Chang contributed to this report.
Twitter: @MatthewMBurke1