US military in Japan reports 15 new COVID-19 cases; Okinawa closes off-base schools
by
Matthew M. Burke
Stars and Stripes
June 7, 2021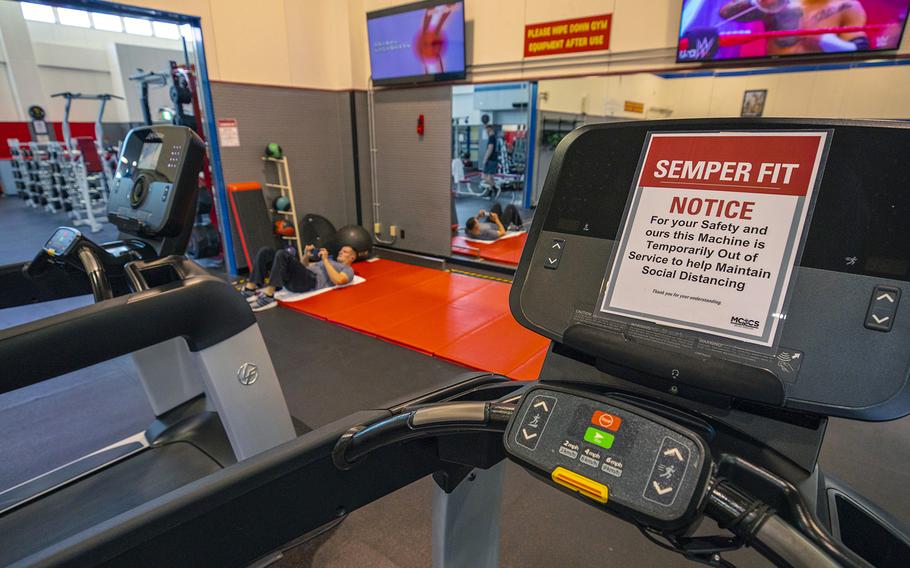 CAMP FOSTER, Okinawa — The U.S. military in Japan reported 15 new COVID-19 cases between Friday evening and 6 p.m. Monday, most of them in the country's southern island prefecture.
Okinawa prefecture, now experiencing its worst phase of the pandemic, reported 691 new infections between Friday and Sunday, according to NHK. They logged 919 new cases during the same period a week ago.
The prefecture began shuttering schools Monday, as officials attempt to curb the spread of the virus among young people, Kyodo News reported Monday. Certain high schools in areas with fewer cases will remain open.
Okinawa is one of 10 prefectures, including Tokyo and Osaka, that are in a state of emergency through June 20.
The Marine Corps on Okinawa had nine people test positive for the coronavirus respiratory disease between Saturday and Monday: four at Camp Courtney, three at Camp Hansen and a one case each at Camps Foster and Schwab, according to a Facebook post Monday by Marine Corps Installations Pacific.
The Marines have reported 24 infections since May 29, and logged 46 cases between April 30 and May 29.
Kadena Air Base, also on Okinawa, had six people test positive for COVID-19 between June 3 and June 5, including a worker at the Kadena post office, the base announced via Facebook on Saturday evening.
Three became ill with COVID-19 symptoms and self-isolated. One was already in quarantine as a close contact of a known coronavirus patient. Another, who had recently traveled outside Japan, was identified through end-of-quarantine testing, and yet another tested positive while preparing to travel to the United States.
There is no health concern for customers who recently picked up packages at the post office, the Facebook post said.
Japan reported 8,132 new coronavirus cases between Friday and Sunday, according to the World Health Organization. The 2,660 new infections on Sunday are 979 fewer than the same day last week.
The government has counted 760,000 cases during the pandemic and more than 13,500 deaths, the organization said.
Tokyo reported 1,259 coronavirus infections and 17 deaths between Friday and Sunday, public broadcaster NHK said Sunday. The number of new infections is 342 less than the same period last week. However, there were five more deaths during this three-day period.
Osaka prefecture, the nation's second-largest metro area, reported 508 new infections and 35 deaths between Friday and Sunday, according to prefectural data. The prefecture was experiencing its highest caseload of the pandemic just one month ago when it had 1,057 new COVID-19 patients on May 2 alone, according to prefectural data.
Japan has lagged other developed nations in vaccinating its population. It is working to ramp up vaccination efforts in the coming weeks ahead of the Tokyo Olympics, which are scheduled to open on July 23.
Twitter: @MatthewMBurke1