Fast Take: Russia's military and the war in Ukraine
By
Stars and Stripes
March 24, 2022
---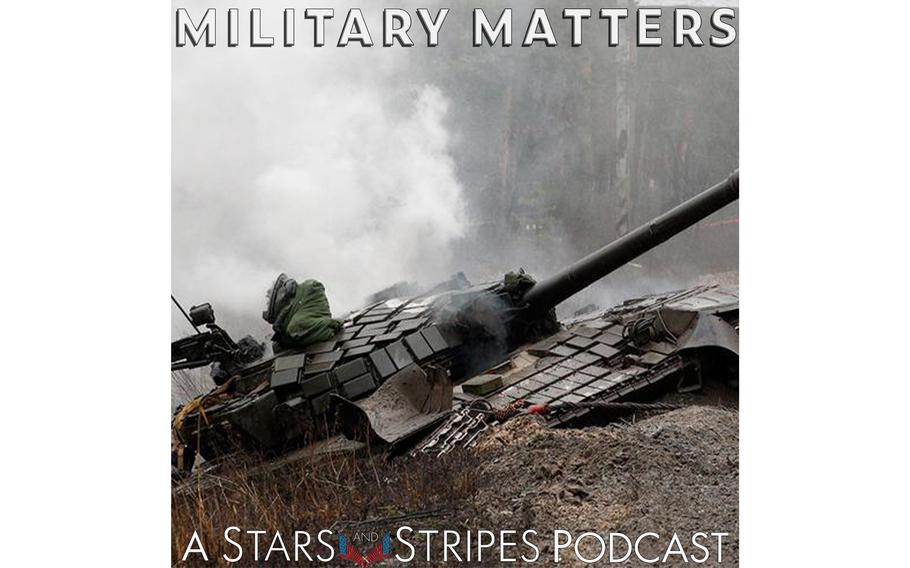 As Russia's invasion of Ukraine continues to unfold, the Military Matters team has had to reassess its plans for a three-episode series on a future war with Russia. What was once hypothetical is now playing out in a real-time shooting war.
In this Fast Take episode, co-hosts Rod Rodriguez and Jack Murphy discuss last week's interviews with Russian military and security expert Mark Galeotti and journalist and author Tim Weiner. They also analyzed Ukrainian President Volodymyr Zelenskyy's virtual address to Congress last week and his requests to either "close the sky" over Ukraine, or at least send the country the means to do so themselves.
"I think Zelenskyy must know, and our government understands that we can't truly have a no-fly zone over Ukraine the way we did in Iraq during the 1990s, in 2000s, because it would mean direct conflict with Russian pilots, with Russian military, direct Russian to U.S. military engagement," Murphy said. "President (Joe) Biden has been very clear from the get-go like, that is not going to happen.
But the U.S. seems willing to fulfill Zelenskyy's second request, with Biden authorizing $1 billion in military aid to Ukraine so far.
"Maybe the bigger thing that I take away from all of the reports that I've been reading … and things I've been hearing from my sources is that the gloves are off in so many ways and that we are funneling everything we can get to Ukraine as fast as we possibly can," Murphy said. "We're just going to flood that area of operations with anti-aircraft systems and anti-tank systems. And I mean, like short of the sort of direct military confrontation we were just speaking of, I think Zelenskyy can probably get anything he wants."
You can find Military Matters on Twitter @stripesmmpod.
Follow Jack Murphy on Twitter @jackmurphyrgr and Rod Rodriguez @rodpodrod.
A transcript of the episode can be found here.
Go to www.stripes.com use promo code PODCAST and save 50% on your digital subscription.
---
---
---
---