Episode 8: Great power competition, Special Forces and China
By
Stars and Stripes
November 9, 2021
---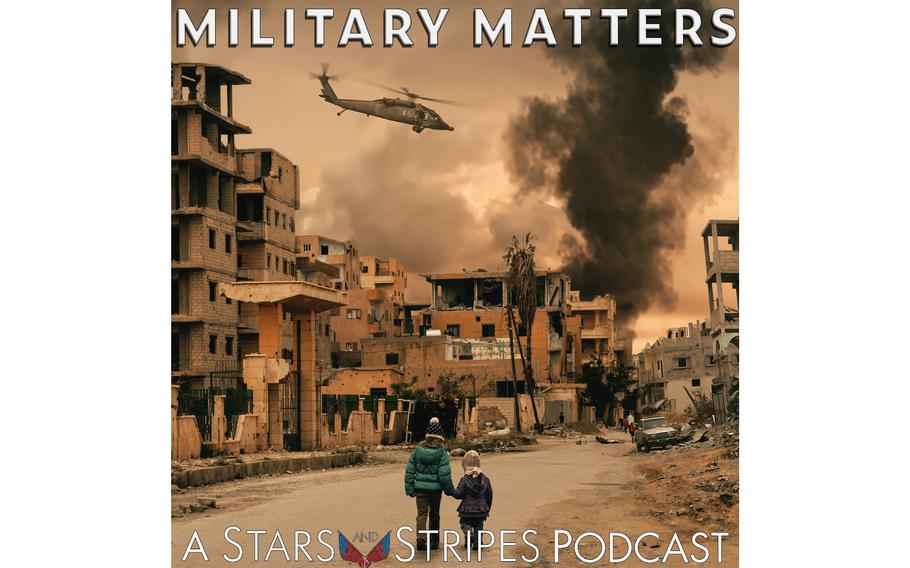 The idea of great power competition, for some, has come to represent the decline of U.S. dominance and influence around the world, especially when it comes to China and Russia. But for others, great power competition means returning to a 9/11 readiness posture. But what does that even mean?
In this week's episode, following up on Military Matters' three-part series on the rise of China, co-host Jack Murphy takes a look at how great power competition will affect the missions of Special Operations Forces.
Special Forces has been focused on counterterrorism efforts for the last 20 years, according to Dr. Jonathan Schroden, director of the Special Operations Research Program at the Center Naval Analyses. According to former Defense Secretary James Mattis, that mission will need to shift away from that and toward competition with other great powers, primarily Russia and China, Schroden said.
"And so this idea that the priority now of the Department of Defense needs to shift away from that to something else labeled competition, I think is most impactful on SOF because in part they're going to be asked to continue to hold the line on countering terrorist groups," he said, "but at the same time, they can't just double down or completely remain foresighted on that problem."
This could potentially involve unconventional warfare tactics, or more likely, counters to unconventional warfare, Schroden said.
"In order to counter it, you need to understand it yourself," he said. "So I think SOF will still need to train to the UW mission if not for conducting it themselves, but for countering it in various other locations."
Murphy also interviewed former Special Forces soldier Bob Charest. Charest served in with the highly clandestine Detachment "A," which operated undercover in Berlin during the Cold War carrying out sabotage missions against the Soviet Union. According to Charest, a mission like this would be much more difficult to conduct today.
"Special Forces detachments or units are designed to go into the country and stay behind, live with a population, learn the population that you're in there with," Charest said. "And to do that today, we're restricted in a lot of ways because the current military situation is kind of like, we're shrinking up. We cannot get in there.
"We retreated from Afghanistan," he continued. "All SF troops were pulled out. They had completely no support, no more support. And without air support, the A-team living out there with those indigenous people, the tribes and stuff like this, they don't have a mission no more. So the future, I can't see what's coming."
You can find Military Matters on Twitter @stripesmmpod.
Follow Jack Murphy on Twitter @jackmurphyrgr and Rod Rodriguez @rodpodrod.
A transcript of the episode can be found here.
Go to www.stripes.com use promo code PODCAST and save 50% on your digital subscription.
---
---
---
---