Fast Take: A hypothetical war with China
By
Stars and Stripes
September 21, 2021
---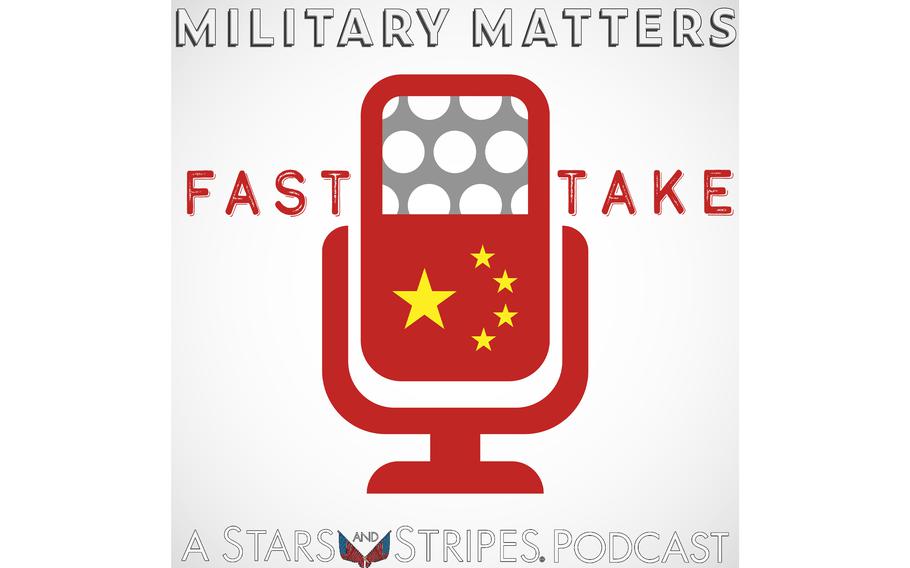 In this Fast Take episode of Military Matters, cohosts Rod Rodriguez and Jack Murphy revisit their three-part series about a hypothetical future war with China, taking into account the history of past U.S. wars — especially the just-concluded, 20-year Afghanistan War.
As Military Matters focused on China, the Afghanistan War came to a messy conclusion. Murphy and Rodriguez discussed the Aug. 29 drone strike in Kabul that military leaders had said destroyed a car filled with explosives driven by an Islamic State terrorist. The strike killed at least 10 civilians, Marine Gen. Frank McKenzie, commander of U.S. Central Command, said this month.
"There are always factors and circumstances that you do not understand, and it doesn't mean that you're stupid and that you couldn't understand it, but there are circumstances and factors that you don't have an accurate view of," Rodriguez said. "So I try to give the benefit of a doubt that whatever airstrike was the most viable thing at a given time. Maybe the weather was bad. Maybe the teams were too far. Maybe there wasn't enough data to confirm that whatever targets the JSOC guys were after (were) going to be there. We just don't know."
The Afghanistan War also showed the world, and China in particular, what the U.S. is capable of in a protracted conflict. In last week's episode, guest Roger Cliff, research professor of Indo-Pacific affairs in the Strategic Studies Institute at the U.S. Army War College, talked about under what circumstances for China might be worth the cost of going to war with the U.S.
"For them — all parties concerned really — but particularly they see the cost for them would be so high … it just isn't worth it for them to go and instigate a fight with Taiwan," Murphy said. "But (Cliff) made the point that if something happens internally in China — if the government destabilizes and the government needs to drive up nationalism internally — that might be the trigger point for them to go and get squirrely out there in the Pacific."
Murphy said China is a threat to be taken seriously, but that there is no need for "fear-mongering."
"This just requires a focused, thought-out, tactful approach by our government to confront this threat emanating from China, or specifically from the Chinese government," he said.
You can find Military Matters on Twitter @stripesmmpod.
Follow Jack Murphy on Twitter @jackmurphyrgr and Rod Rodriguez @rodpodrod.
A transcript of the episode can be found here.
Go to www.stripes.com use promo code PODCAST and save 50% on your digital subscription.
---
---
---
---