US base in Spain seeking to secure access to EU COVID-19 passes for service members
by
Alison Bath
Stars and Stripes
December 20, 2021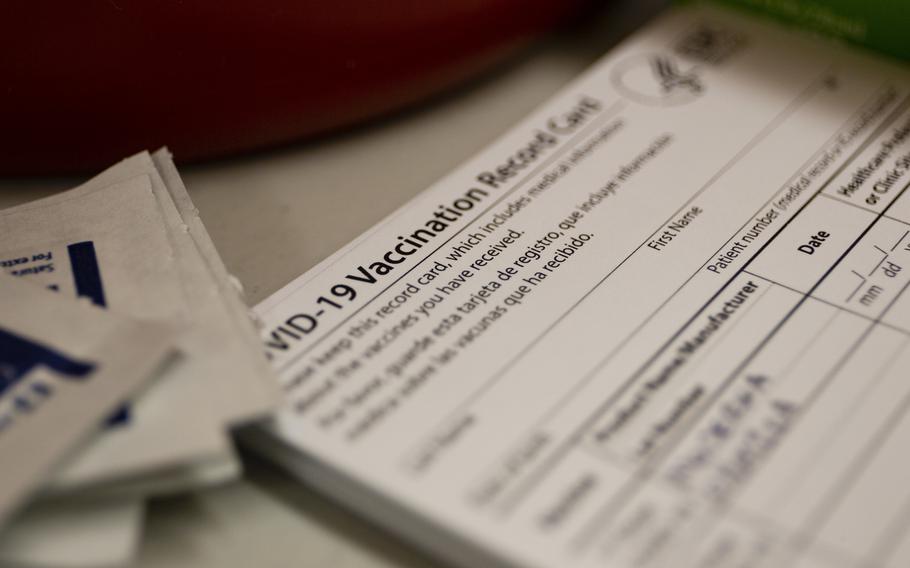 The Navy aims to get Spanish officials' authorization for U.S. personnel stationed there to be eligible for the European Union's COVID-19 certificate, which is increasingly needed amid a surge brought on by the omicron variant.
On Monday, the Andalusia region began requiring people 12 and older to have the EU pass to enter a variety of leisure establishments, including restaurants, bars and hotels. The region is home to Naval Station Rota.
NS Rota said Monday that it is seeking a solution allowing its community members to register for the pass.
It was unclear Monday if or when service members would be able to get the certification.
"In the meantime, the (Centers for Disease Control and Prevention) vaccination card should be accepted at the local establishments requiring the EU pass, and our members' use of those establishments should not be affected," said Lt. Lyndsi Gutierrez, a spokeswoman for NS Rota.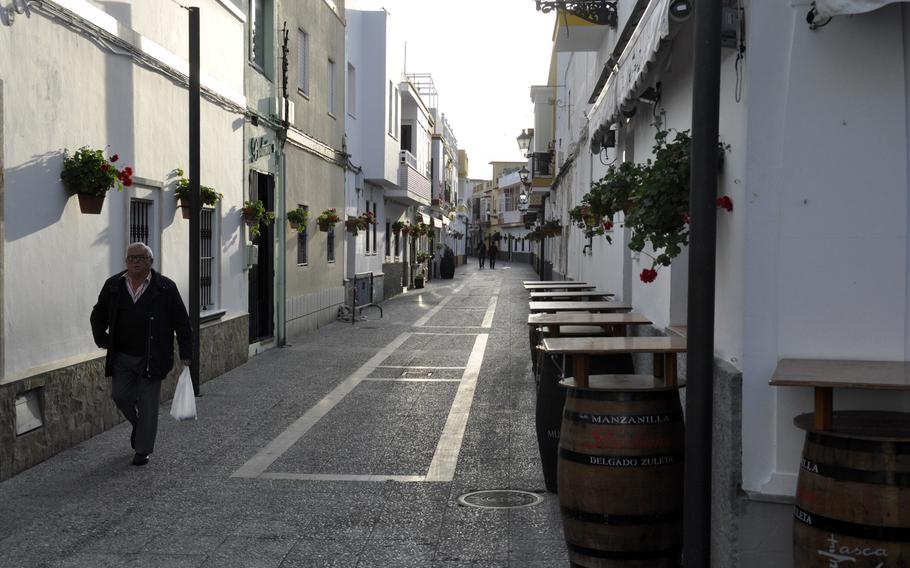 Valid in EU countries, an EU COVID-19 pass certifies that a person is fully vaccinated, has tested negative for COVID-19 or recovered from the virus. Andalusia will require the certificate until at least Jan. 15, Spanish News Today reported Friday.
Italy passed similar rules in July requiring certification for entry into restaurants, bars, sports arenas and other public venues.
The rules also allowed Americans to show their CDC card in place of the EU pass, and Italy later authorized U.S. military members to obtain an EU certificate.
European countries — including Spain and Italy, where the U.S. has sizable military presences — are struggling to address rising COVID-19 caseloads.
In hopes of limiting transmission of the virus during the holiday season, many countries are adding restrictions that not only limit the unvaccinated from accessing public venues but also encourage vaccinated people to get booster shots.
In Italy, officials are considering reducing the time COVID-19 vaccination is considered valid for certification from nine months to seven months, the Italian newspaper Corriere della Sera reported Monday.
The duration was already reduced earlier in December from 12 months to nine months. The country is hoping that the changes will spur people to get a booster shot.
The Italian Health Ministry reported 24,259 new COVID-19 cases and 97 deaths Sunday. Seven regions, including Friuli Venezia Giulia, which is home to Aviano Air Base, are in the country's yellow risk zone.
About 85% of Italy's population 12 and older is fully vaccinated, and the country has given nearly 15 million booster shots.
On Friday, Spain reported 33,359 new infections and 41 deaths, according to Reuters. About 80% of Spain's population of 47 million has been fully vaccinated against COVID-19, and some 10 million have received booster shots.
---
---
---
---