Japan prepares to lift coronavirus emergency as US military cases continue to fall
by
Joseph Ditzler
Stars and Stripes
September 28, 2021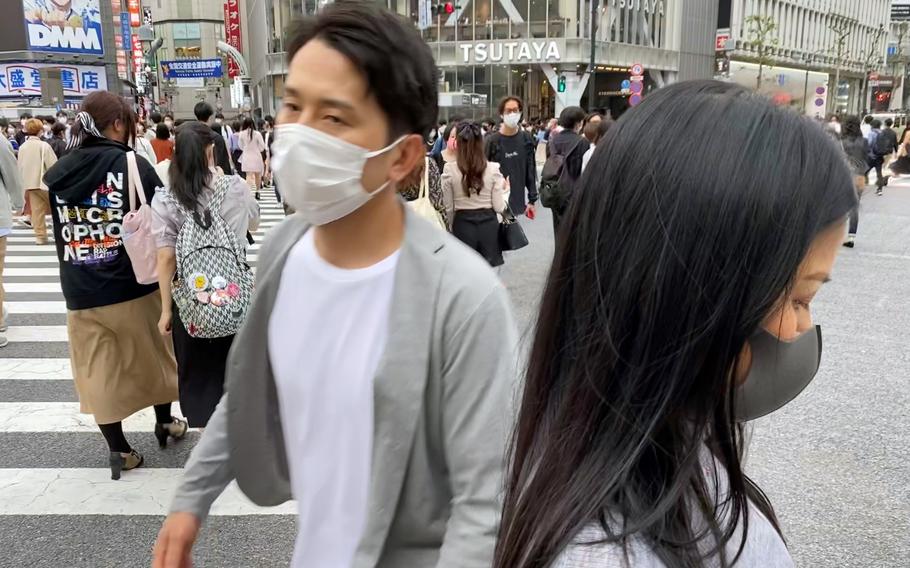 TOKYO — With the worst phase of its coronavirus pandemic now a recent memory, Japan is moving to restore dining and alcohol sales, according to Japanese media Tuesday.
Tokyo, the capital city, reported 248 new coronavirus infections on Tuesday, continuing a trend of declining case numbers, according to public broadcaster NHK. The number of seriously ill in the city of 13.9 million fell to 117.
The national government is ready to lift a state of emergency in 19 prefectures, including Tokyo and other large cities, when it expires Thursday.
Along with the emergency's end, the measure to close bars and restaurants between 8 p.m. and 5 a.m. will be lifted in phases in the affected prefectures, the Mainichi newspaper reported. Under the emergency, those establishments were incentivized to close early and to curtail alcohol sales. Businesses overall were encouraged to promote telework and employees to reduce their commutes.
One U.S. military installation in Japan, Yokosuka Naval Base south of Tokyo, reported three new infections, according to a news release Tuesday. One unimmunized and two immunized individuals tested positive after falling ill with symptoms of COVID-19, the coronavirus respiratory disease, since Friday, according to a base news release. The base is monitoring six patients.
U.S. Forces Japan on Friday reported fewer than 160 cases of COVID-19 on all 15 U.S. bases. Eight installations on Okinawa accounted for nearly 100 of them.
Okinawa prefecture, where the III Marine Expeditionary Force is headquartered, reported another 57 new coronavirus cases and five deaths Tuesday, according to the prefectural Department of Public Health and Medical Care.
Gov. Denny Tamaki at a news conference Sunday said the prefecture would proceed carefully to lift restrictions once the public health emergency expires. The prefecture has experienced the highest number of new cases, per 100,000 population, in the nation, according to the public health department.
"Regardless of what government decides, it will be an important phase for Okinawa," Tamaki said. "And whether or not we could thoroughly implement the infection control measures and keep the decreasing trend will decide the future for Okinawa that has been under the strict measures for a long time."
Japan on Monday reported 2,134 new coronavirus infections and 21 deaths, according to the Johns Hopkins Coronavirus Resource Center. More than half, 57.4%, of Japan's population, or 72.5 million people, are fully vaccinated.
Stars and Stripes reported Mari Higa contributed to this report.