Olympics organizers delay decision on ticket lottery as Japan gauges coronavirus rise
by
Hana Kusumoto and Joseph Ditzler
Stars and Stripes
July 6, 2021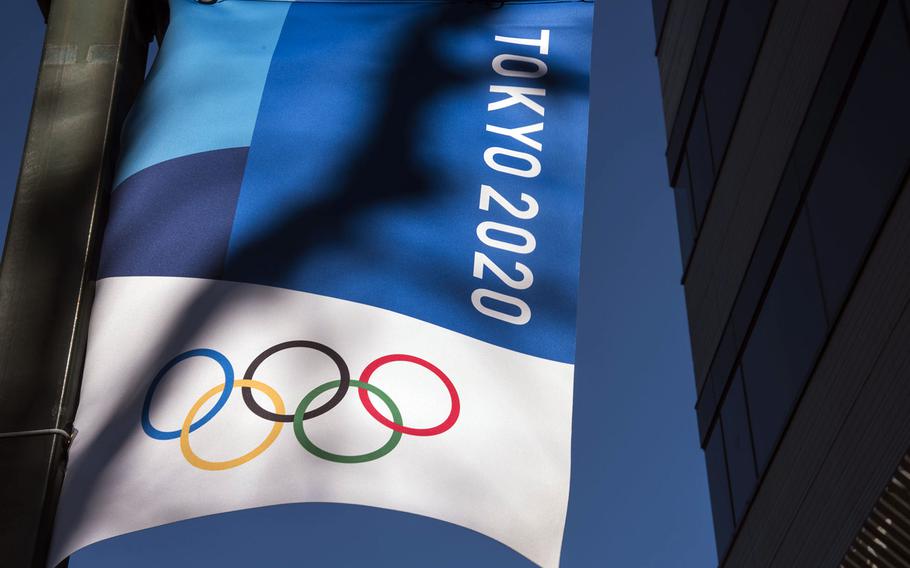 TOKYO — The Tokyo Olympics organizing committee is waiting until Saturday to let ticket-holders know if they've won a lottery and will be allowed to attend events that begin July 23.
So far, only residents of Japan may attend the games, a consequence of the coronavirus pandemic that also postponed the 2020 Olympics' start in Tokyo by one year.
The Tokyo Organizing Committee of the Olympic and Paralympic Games on Monday said it would wait until the Japanese government decides whether to extend coronavirus prevention measures beyond their expiration Sunday, according to an announcement on the committee website. The committee originally planned to make a lottery announcement Tuesday.
"We thank you for your patience and understanding as we are working toward the Games to be operated in a safe and secure environment," the committee said in the announcement.
The organizing committee and other Olympics planners this week may also revisit a decision to allow only 50% of spectator capacity at Olympic venues, with a cap at 10,000, Kyodo News reported Tuesday. The committee could lower that cap to 5,000, allowing no fans at night events or allowing no fans at all, Japanese media have reported.
Overseas fans were banned months ago from attending the games, which begin July 23.
Japan has experienced a spurt of about 1,800 new coronavirus infections every day since Thursday, according to the World Health Organization. Those numbers fall short of the spring surge, when the country reported 6,000 to 7,000 new cases daily in May.
A pair of incidents involving three athletes from Uganda and Serbia testing positive after arriving in Japan focused attention on Japan's program to catch the virus at airports in Tokyo where athletes arrive, according to The Associated Press on Tuesday.
Prime Minister Yoshihide Suga inspected that process on June 28 at Haneda Airport, where he vowed appropriate border controls as Olympic and Paralympic athletes, officials and media are arriving for the games, according to AP.
The number of new cases in Tokyo spiked June 30 to 714, the highest daily count in five weeks, and peaked again at 716 on Saturday, according to Tokyo Metropolitan Government data. The metro government on Monday reported another 342 infections.
Although it has accelerated its vaccination program, Japan, with 13.8% of its population fully vaccinated, still lags other developed nations like the United States at 47.4% and the United Kingdom at 49.5%, according to AP.
Kyodo News also reported that Gov. Naomichi Suzuki of Hokkaido prefecture on Monday requested the organizers to consider banning roadside spectators during marathon and race walking events to be held in Sapporo.
U.S. military bases in Japan reported three new coronavirus cases Tuesday: three at Yokosuka Naval Base and one at Naval Air Facility Atsugi. Both installations are in Kanagawa prefecture in the greater Tokyo metro area.
Yokosuka in a news release Tuesday said two unimmunized base employees tested positive during contact tracing. Neither showed any symptoms of COVID-19, the coronavirus respiratory disease.
Atsugi on its Facebook page Tuesday said a base employee tested positive after showing COVID-19 symptoms.