Air and Space Forces raise bonus amounts for technically trained cyber troops
By
Stars and Stripes
September 14, 2022
---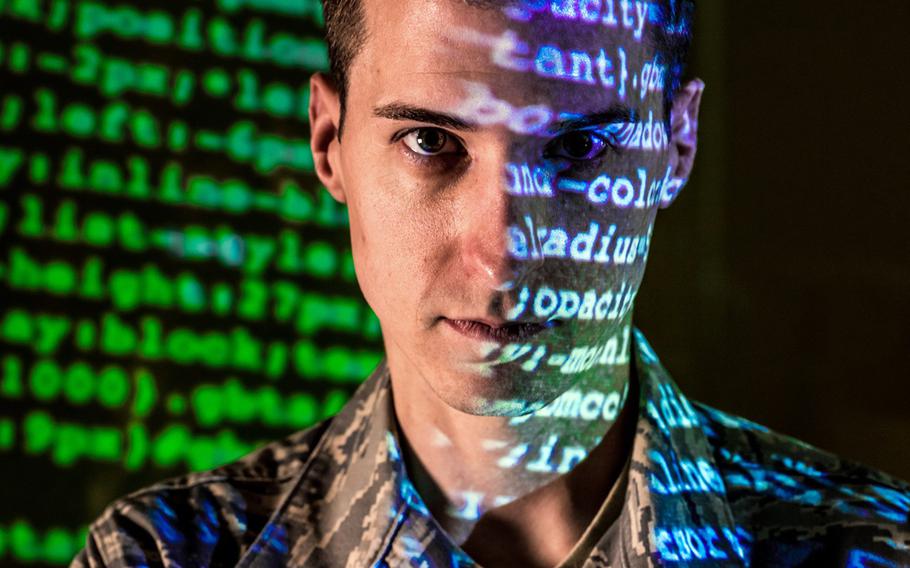 The Air Force and Space Force are prepared to pay a premium to keep their cyber-trained professionals wearing blue, according to the updated list of bonus-eligible career fields.
Released Sept. 8, that list added two cyber-related career specialties for a total of 65 careers eligible for a re-enlistment bonus, including five existing cyber fields whose bonus potentials also increased.
"This [Selective Retention Bonus] addition is an acknowledgement of extreme demand for the advanced skills and talent within the targeted cyber specialties, as well as their criticality to the future force," Air Force spokeswoman Laurel Falls told Stars and Stripes by email Tuesday.
The largest bonus bumps within the cyber fields went to the cyber warfare and defense specialties. Airmen who re-up in those fields would receive the same amount as those in special tactics jobs, historically the riskiest jobs, whose practitioners were paid the highest bonuses.
A senior airman with five years in cyber warfare is eligible for an $83,610 bonus for re-enlisting for six years, the same amount airmen in the pararescue, combat control and tactical air control party fields.
"For some cyber specialties, cumulative individual training costs reach close to one million dollars and the unique National Defense experiences that further develop these member's cyber proficiency are nearly incalculable," Falls said.
The Air Force created cyber warfare operations as a career field in 2010. The career field remains open only to enlisted personnel serving in information technology professions.
Specialists in this field ensure computer networks function properly and remain secure from outside intrusion, according to the Air Force website.
The military services are now competing in a post-pandemic job market in which the unemployment rate continues to decline, leaving employers fighting for workers.
A similar job in the civilian world in information security analysis, has a median salary of $102,600, according to the U.S. Bureau of Labor Statistics website. Employment in this field is projected to grow 35% from 2021 to 2031, much faster than the average for all occupations.
"The [Air Force] continues to monitor retention rates across all specialties and while overall [Air Force] retention remains high, there are areas, such as some cyber specialties, that signal retention concerns," Falls said.
---
---
---
---