Navy relieves seventh leader over past two weeks
By
Stars and Stripes
June 15, 2022
---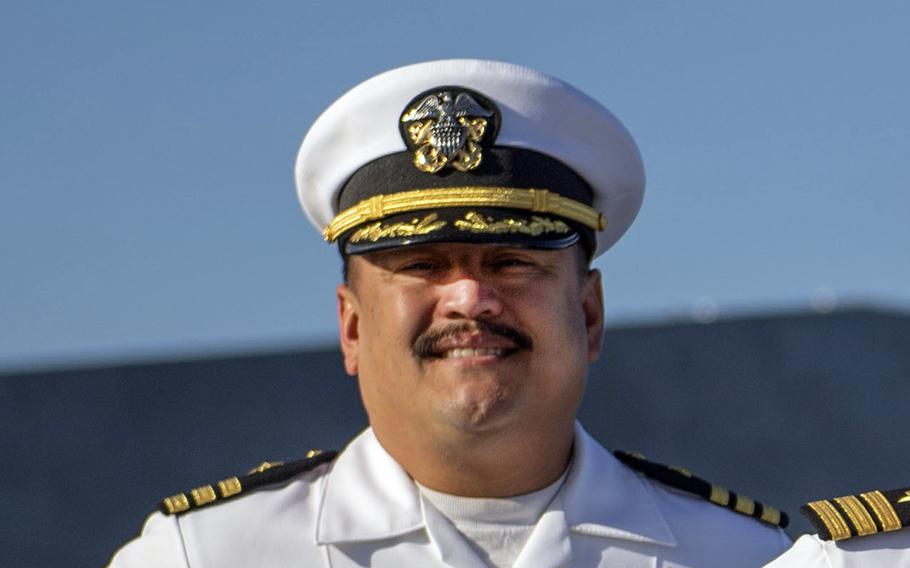 A U.S. Navy officer who in the past was recognized for his leadership abilities was relieved of command of a San Diego-based destroyer this week, the seventh leader ousted by the service in two weeks.
Cmdr. Peter Lesaca was removed Tuesday as commanding officer of USS Preble because of a loss of confidence, the Navy said in a statement Tuesday.
The Navy did not give details, but in contrast with the previous announcements, this time the service added language about the conduct demands for commanding officers.
"They are expected to uphold the highest standards of responsibility, reliability and leadership, and the Navy holds them accountable when they fall short of those standards," the statement read.
Capt. Larry Repass, deputy commodore of Destroyer Squadron 23, will assume command of Preble in the interim, according to the statement. The Navy did not say where Lesaca had been assigned.
Lesaca was the recipient of the 2012 Vice Admiral Kihune Award for Leadership. He also was given the 2013 Navy League of the United States' John Paul Jones Award for Inspirational Leadership, according to his online Navy biography.
Since graduating from the Naval Academy in 2003, he served on several destroyers, including USS Laboon and USS Gonzalez. He has received numerous awards and commendations, the biography states.
Over the weekend, the Navy announced it had removed three leaders, two from the leadership team of the Norfolk, Va.-based destroyer USS Bulkeley. Commanding officer Cmdr. Devine Johnson and Command Master Chief Petty Officer Earl Sanders were relieved of their duties Friday.
Capt. Jeffry Sandin was removed as commanding officer of Recruit Training Command in Great Lakes, Ill., on Saturday.
On June 8, the Navy removed Cmdr. Matthew McCormick as commanding officer of a Growler squadron deployed to the Mediterranean Sea as part of the USS Harry S. Truman carrier strike group.
And on May 31, Capt. Amy Larson, the commanding officer, and Marine Corps Lt. Col. Bret Swaim, the executive officer, were dismissed from their positions at the Naval Justice School in Newport, R.I.
In each case, the Navy cited a loss of confidence but provided no further details.   
---
---
---
---