Leader of Navy electronic warfare squadron ousted over loss of confidence
By
Stars and Stripes
June 9, 2022
---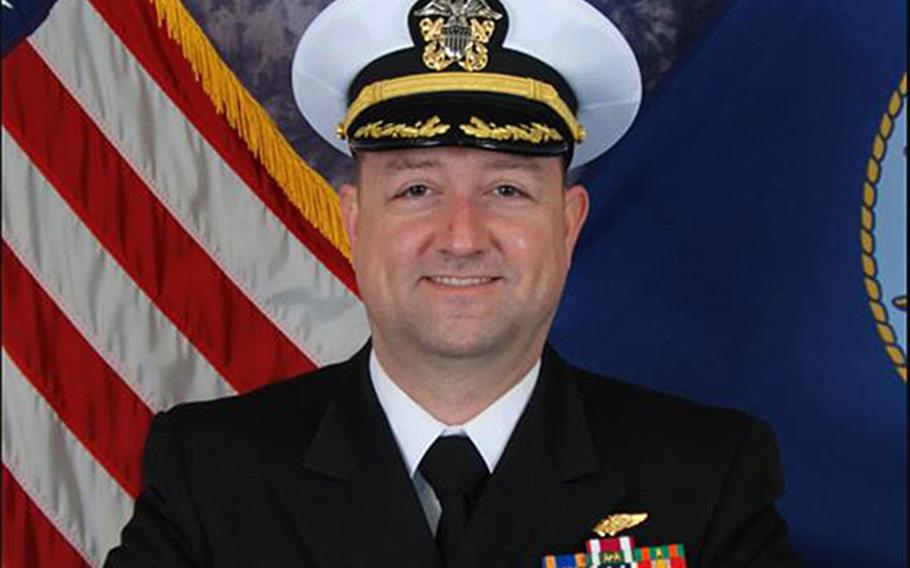 NAPLES, Italy — The commander of a U.S. Navy Growler squadron assigned to an aircraft carrier strike group deployed to the Mediterranean Sea since December has been relieved of his duties, the service said Wednesday in a statement.
The Navy cited a loss of confidence in Cmdr. Matthew McCormick in removing him from his leadership post in Electronic Attack Squadron, or VAQ, 137, although it did not give details about his dismissal. He had been in his position since September 2021.
The squadron flies Boeing EA-18G Growlers, a variant of the F/A 18 family that is designed for electronic attack warfare while retaining the range of capabilities of the F/A 18E/F Super Hornet, according to the Navy's website.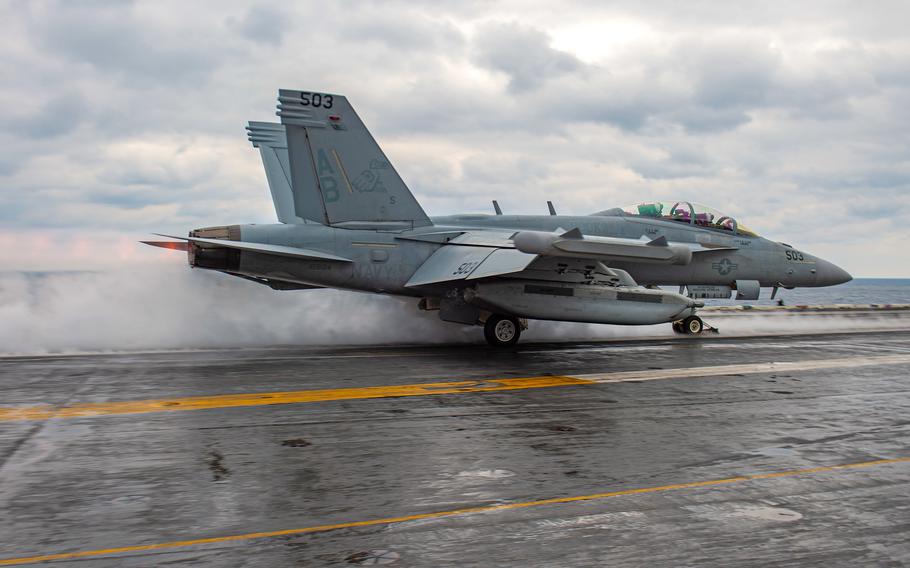 Cmdr. Scott Maynes, executive officer of VAQ 137, is serving as acting commanding officer of the squadron until a replacement is identified.
McCormick temporarily was reassigned to Electronic Attack Wing Pacific at Naval Station Whidbey Island in Washington state, according to the statement.
VAQ 137 is deployed with USS Harry S. Truman, which currently is sailing in the Ionian Sea, according to the USNI fleet tracker.
In December, Defense Secretary Lloyd Austin ordered Truman to stay in the Mediterranean as fears grew in the face of mounting Russian aggression in southeastern Europe.
The carrier, which left Norfolk, Va., on Dec. 1, had been slated for deployment to U.S. 5th Fleet in the Middle East. The Mediterranean is part of the area of operations of the Naples-based U.S. 6th Fleet.
Since then, Truman has supported training and patrol flights from the Mediterranean, participated in naval exercises with NATO allies and partners and made port calls in Crete, Croatia and Italy.
---
---
---
---