Top 2 officers at Naval Justice School fired due to 'loss of confidence'
By
Stars and Stripes
June 1, 2022
---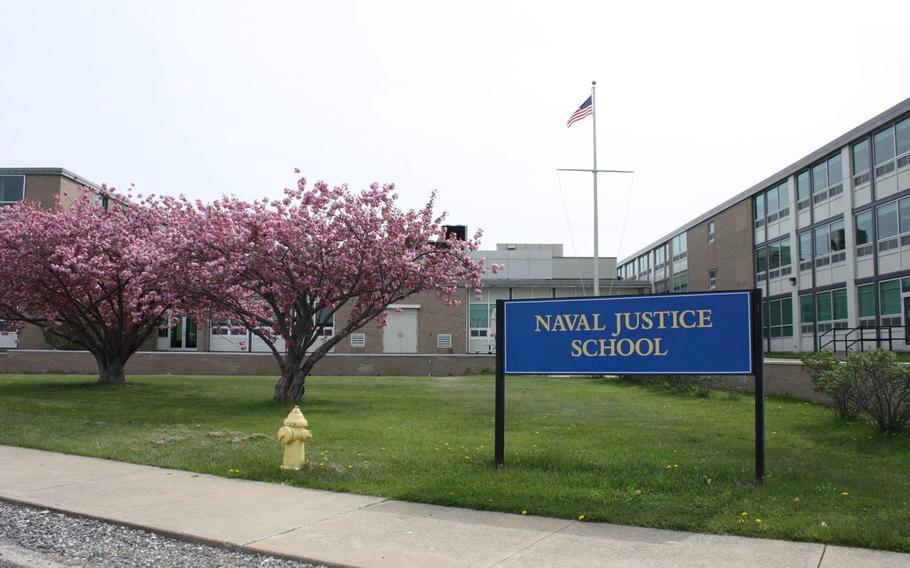 WASHINGTON — The Navy has fired the top two officers in charge of the Naval Justice School in Newport, R.I., after an investigation into the unit's morale, according to the service.
Capt. Amy Larson, the commanding officer, and Lt. Col. Bret Swaim, the executive officer, were relieved from their positions Tuesday "due to a loss of confidence in their ability to command."
"Larson and Swaim were relieved following an assessment of the current NJS climate," the Navy said in a statement. "Neither officer was involved in misconduct."
Rear Adm. David Wilson, the top officer in charge of the Naval Legal Service Command, made the decision to relieve Larson and Swaim, according to the Navy.
"Larson has served as NJS commanding officer, and also as the Judge Advocate General's special assistant for training, since Sept. 10," the service said. "Swaim has served in various roles at NJS since the summer of 2020."
The school trains Navy, Marine Corps and Coast Guard enlisted and civilian personnel "in all aspects of military law" for professions in the military legal system, according to its website.
"[Larson and Swaim's] relief will not impact the NJS mission or execution of its training schedule," the Navy said.
Wilson appointed Capt. Mark Klein, the school's deputy commander, as interim commanding officer, and Cmdr. Abigail Myers, the NJS's operations officer, as acting executive officer.
The legal service command is now working with the Marine Corps to identify permanent replacements for Larson and Swaim.
"Larson has been temporarily reassigned to NLSC headquarters," the Navy said. "Swaim's new assignment has not yet been named."
---
---
---
---