Nine coronavirus cases at US naval base as Tokyo numbers continue to slide
by
Joseph Ditzler
Stars and Stripes
September 7, 2021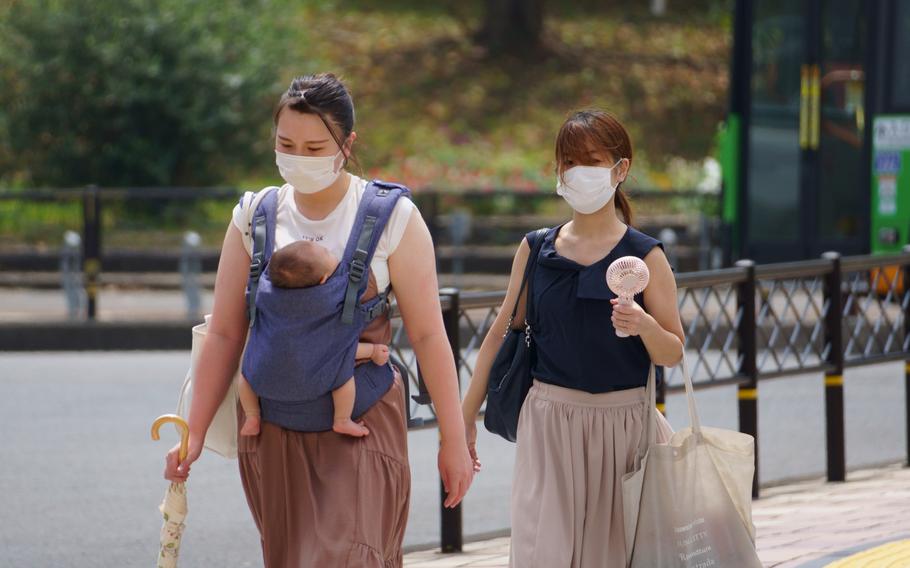 TOKYO – The fifth wave of coronavirus in Japan's capital city, although showing signs of weakening, continued Tuesday with another 1,629 newly infected people, public broadcaster NHK reported.
Tokyo for 16 consecutive days has recorded new case numbers lower than a week prior, according to data from the metropolitan government. Tuesday's new cases were 1,280 fewer than those Aug. 31, according to metro government data.
The city, like 20 other prefectures in Japan, is under a state of emergency until Sunday that aims to restrict alcohol sales at bars and restaurants, limit their business hours and encourage residents to stay home.
Some U.S. military commands have placed much of the country off-limits to off-duty personnel due to surging cases of COVID-19, the coronavirus respiratory disease.
One U.S. installations in Japan reported new coronavirus cases on Tuesday. Sasebo Naval Base in a Facebook post said nine people had tested positive since Thursday.
Six developed symptoms of COVID-19 and three were discovered during contact tracing, according to the base. Sasebo has 17 active cases.
At Yokota Air Base in western Tokyo, Dr. David Leary, an Air Force lieutenant colonel and the public health emergency officer, said Friday that COVID-19 cases surged 10-fold in the area around the base in the past 2 ½ months.
"That's a lot," he said during an interview with American Forces Network Tokyo.
Base commander Col. Andrew Campbell in the same interview said that surge was one reason he approved tighter restrictions on travel for most base personnel. A two-week ban on unvaccinated personnel leaving the base expires Thursday.
Okinawa prefecture, home to a large population of U.S. forces, including Marines, reported 383 new cases Tuesday, according to the prefectural Department of Public Health and Medical Care. Another 558 people tested positive Saturday, followed by 367 on Sunday and 167 on Monday.
Japan reported 8,282 new cases and 40 related deaths Monday, according to the Johns Hopkins Coronavirus Resource Center. Nearly half, 47%, of Japan's population, or 59.6 million people, are fully vaccinated.
Stars and Stripes reporter Mari Higa contributed to this report.