Surging COVID-19 cases in Sicily bring new restrictions at NAS Sigonella
by
Alison Bath
Stars and Stripes
August 31, 2021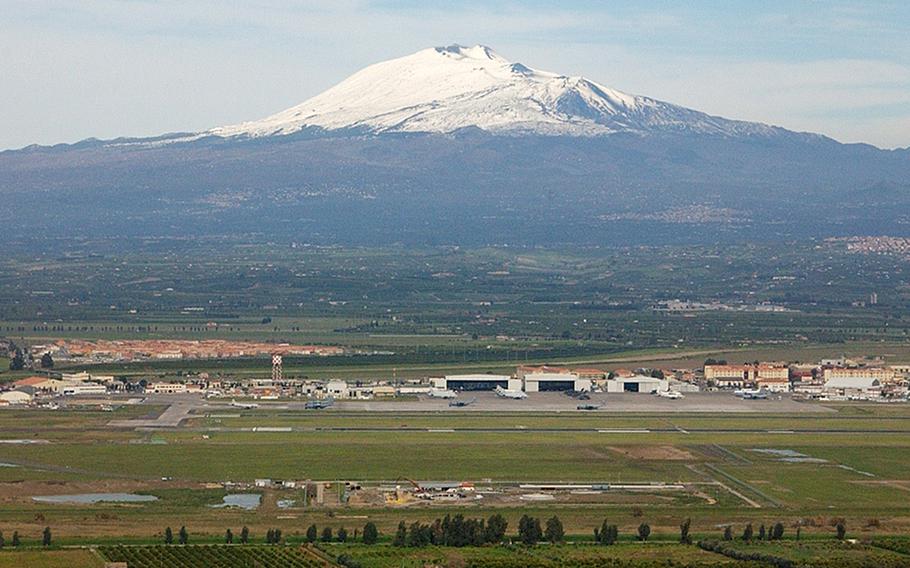 A rising COVID-19 caseload in Sicily triggered tougher mask and other restrictions this week for residents and U.S. military members.   
Naval Air Station Sigonella personnel must now wear masks outside if at least 6 feet of social distancing cannot be maintained, said NAS Sigonella spokesman Lt. Drake Greer.
For service members who don't live together, group dining at restaurants and food courts is limited to four people. Families are not affected, he said.
The changes are in accordance with Italian law, Greer said.  
Sicily reported 1,600 new cases of COVID-19 on Monday. That's about 38% of the 4,257 cases reported nationwide the same day, according to a Tuesday report from the Italian Health Ministry.
The region has seen more than 1,000 new cases daily since about mid-August, the peak of Italy's summer vacation period, The Associated Press reported this week.  
The combination of the caseload increases and the rise in the numbers of hospital and intensive care beds occupied by COVID-19 patients makes Sicily the only Italian region designated a yellow zone by the Health Ministry. The remaining 19 are designated as white zones.  
Italy classifies its 20 regions by color-coded zones based on a variety of factors, such as the number of COVID-19 cases per 100,000 residents and the number of hospital and intensive care beds occupied.
Restrictions, such as mandatory mask-wearing, get tougher when a region's color zone is changed.
---
---
---