Former Annapolis commandant takes charge of Marine bases across the Pacific
By
Stars and Stripes
June 24, 2022
---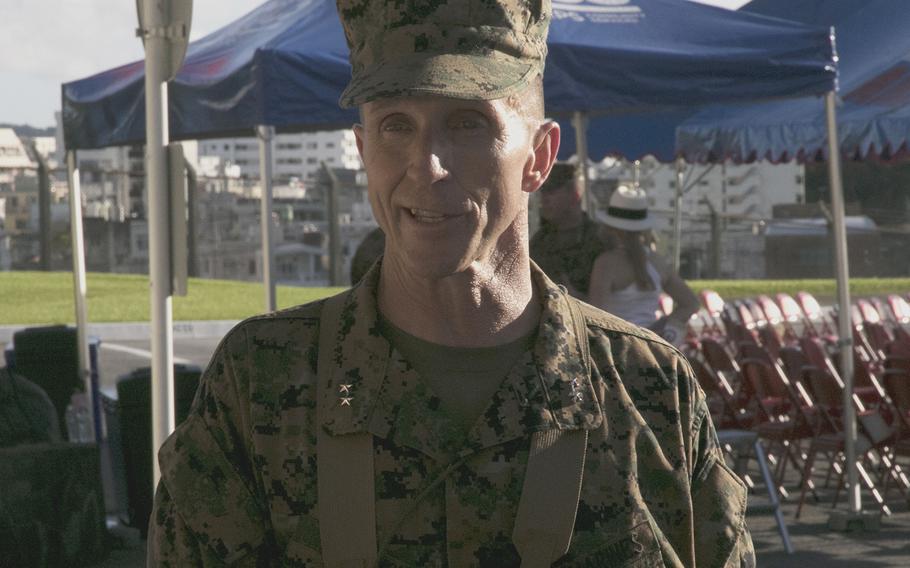 CAMP FOSTER, Okinawa – A veteran of Iraq and Afghanistan assumed control of Marine Corps bases across the Pacific on Friday from the man who steered the sprawling command through the coronavirus pandemic.
Maj. Gen. Stephen Liszewski, a career artillery officer, former U.S. Naval Academy commandant and high-level staff officer in Washington, took command of Marine Corps Installations Pacific from Maj. Gen. William Bowers at a ceremony at Camp Foster.
"The work that you do epitomizes selfless spirit in support of the III Marine Expeditionary Force," Liszewski said, addressing his audience. "I am honored to be the commanding general here and I look forward to putting my hands on the oar with you and getting down to work."
Marine Corps Installations Pacific has stewardship over Marine bases in Hawaii, Japan, South Korea and Guam. Its mission includes command and control, oversight and budgeting for those installations, according to its mission statement.
"My number one challenge is to sustain the momentum and success that Gen. Bowers and the team here has had during Gen. Bowers' tenure," Liszewski said at press conference after the ceremony.
Liszewski, a Maryland native, was previously the Joint Staff deputy director for joint training at the Pentagon and a director for the Russian and Ukraine Crisis Management Team, according to a news release from his new command. He was commandant at the academy in Annapolis, Md., from 2015 to 2017, his biography states. He also served with Marine Forces Central Command, Marine Forces Pacific and as military assistant to the Secretary of the Navy.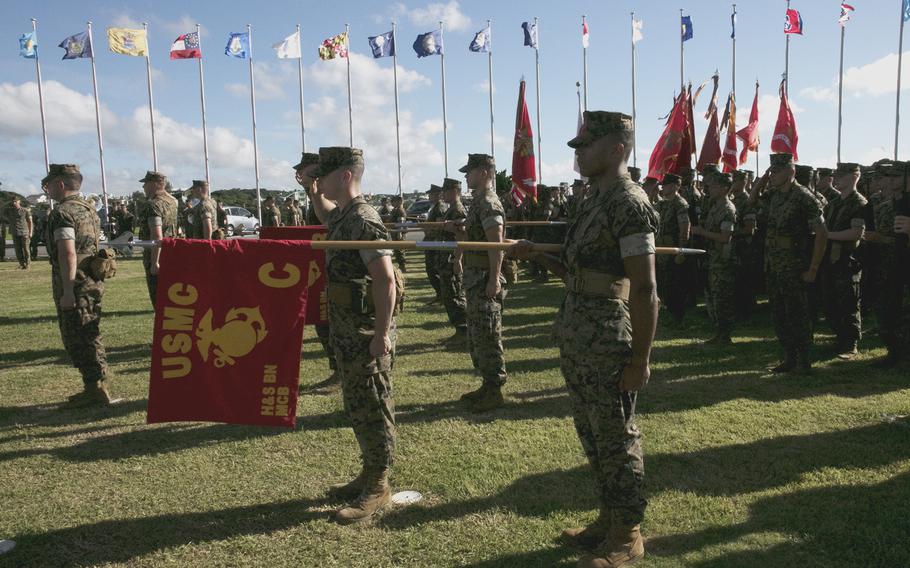 His plans include "world-class basing and support" for III MEF and the joint force in the Western Pacific, strengthening relationships with allies and partners and preparing the force by "developing new capabilities that are more lethal, more adaptable" and "more resilient," he said.
Approximately 11,000 Marines, sailors and civilians work for Marine Corps Installations Pacific. The Marines' largest presence is on Okinawa, where about 18,000 Marines in total are stationed at six camps and an air station. The command also includes Marine Corps Air Station Iwakuni and the Combined Arms Training Center at Camp Fuji on the island of Honshu, Japan; Camp Mujuk, South Korea; Marine Corps Base Hawaii; and Camp Blaz on Guam.
Bowers, who arrived on Okinawa in July 2019, heads to Marine Corps Base Quantico, Va. to lead the Marine Corps Recruiting Command, according to LaDonna Davis, the installations spokeswoman.
"It hit me listening to those colors, it will be the last time I hear the Japanese national anthem and the American national anthem played together," Bowers told the gathering. "How beautiful that is."
He was less than a year on the job when the coronavirus pandemic arrived in March 2020.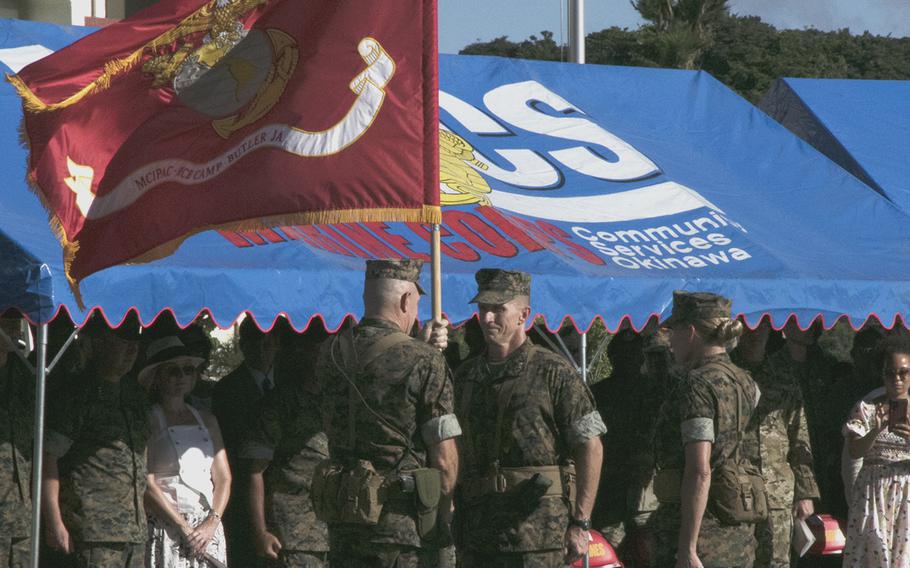 An early viral wave left Marine bases on Okinawa locked down for days with hundreds of cases of COVID-19. Nearly 18,000 U.S. troops on Okinawa have tested positive for the respiratory disease since March 2020, according to data from Okinawa prefecture Friday.
"It was really a team effort that got us through those early days of the pandemic," Bowers said in an email Friday to Stars and Stripes. "We figured out early on that the real danger was close confined spaces, so we adapted and moved things outdoors."
Bowers said getting the COVID-19 vaccine to the command's Japanese employees was a significant accomplishment.
"I'm very proud of that," Bowers wrote. "But the most important thing is that we maintained operational readiness throughout the entire pandemic, and we attribute that to the great resiliency and dedication of our Marines."
---
---
---
---