Pilot 'raised in tactical airlift' takes command of US airlift hub in Tokyo
By
Stars and Stripes
June 23, 2022
---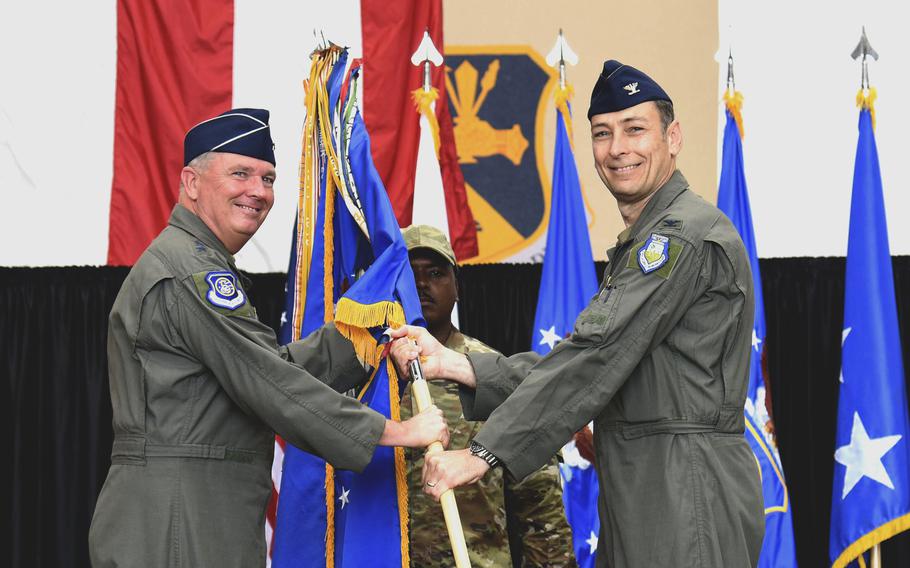 Stars and Stripes is making stories on the coronavirus pandemic available free of charge. See more stories here. Sign up for our daily coronavirus newsletter here. Please support our journalism with a subscription.
YOKOTA AIR BASE, Japan — A C-130J Super Hercules pilot who led a tactical airlift squadron in Afghanistan is the new commander of the Air Force's home in western Tokyo.
Col. Andrew Roddan took command of the 374th Airlift Wing at Yokota from Col. Andrew Campbell during a ceremony presided over Thursday by U.S. Forces Japan and 5th Air Force commander Lt. Gen. Ricky Rupp.
A computer science graduate of Embry-Riddle Aeronautical University, Roddan has over 3,850 hours flying C-130E Hercules and C-130J Super Hercules aircraft, according to his official biography.
"I'm a proud member of the U.S. Air Force, raised in the C-130… raised in tactical airlift" he told airmen, civilians, family members and Japanese guests gathered for the ceremony in a hangar near Yokota's runway.
The crowd saw Roddan's name unveiled on the side of a Super Hercules parked in front of the hangar alongside a CV-22 Osprey aircraft, UH-1N Huey helicopter and C-12J Huron plane.
The father of two previously served at Ramstein Air Base, Germany, and commanded the 774th Expeditionary Airlift Squadron at Bagram Air Base, Afghanistan, from January to May 2017, the biography states.
His last assignment was as commander of the 19th Operations Group at Little Rock Air Force Base, Ark. where he was responsible for four squadrons, including two airlift squadrons operating 29 C-130Js, the biography states.
Yokota, with a base population of 12,000, is the Air Force's primary airlift hub in the western Pacific. Its wing flies Hueys and Hurons along with its mainstay Super Hercules. The base is also home to five Ospreys assigned to the 353rd Special Operations Group.
During Campbell's two-year tenure, Yokota's airlifters excelled amid the challenges of the pandemic and increased volatility in the region, Rupp told those gathered for the command change.
"This ironclad (U.S.-Japan) alliance is critical to deterring China, Russia and North Korea," he said.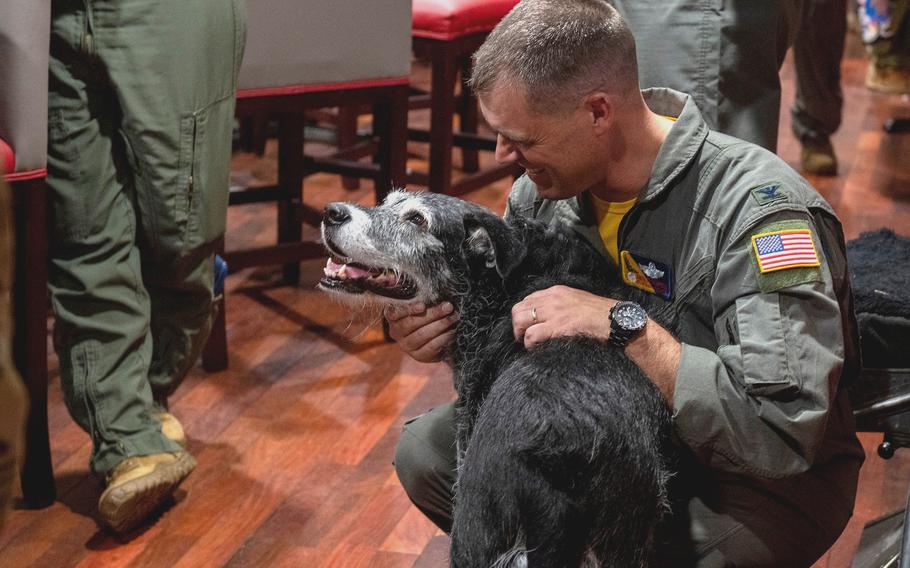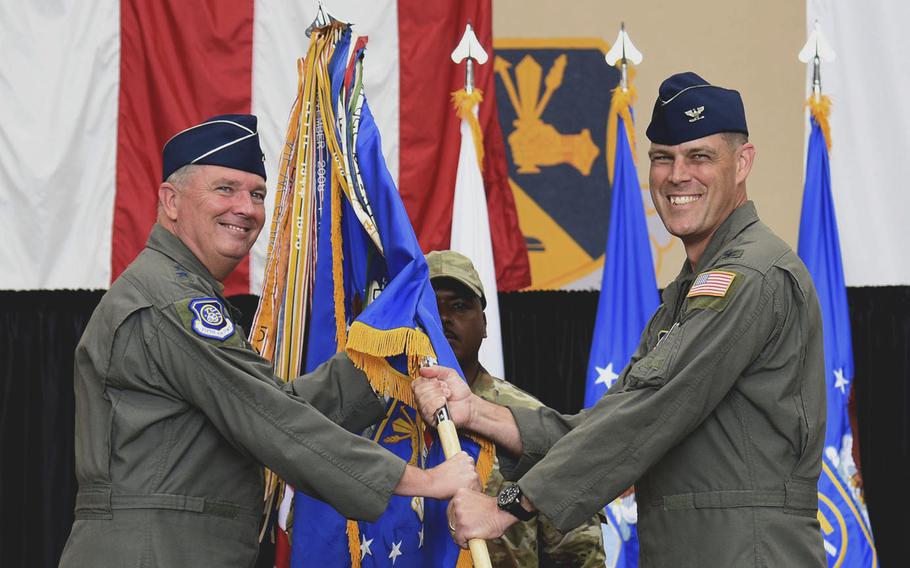 Campbell, along with other American base commanders in Japan, imposed restrictions on members of the military community to slow the spread of the coronavirus. Most of those curbs were lifted earlier this year as the pandemic receded in Japan.
Under Campbell's watch the base reported a comparatively modest 1,000 cases of COVID-19, although it certainly experienced more than that. The U.S. military in Japan went through periods in which it did not publicly report all of its COVID-19 cases.
Yokota, at times, had the most lenient local travel policy of the U.S. military bases in Japan. Personnel and their families at Yokota were free at times to travel throughout Japan when other commanders restricted their personnel to the immediate areas. However, Campbell put nearby central Tokyo off-limits for months during pandemic surges.
Yokota's airlifters supported "the biggest US-Japan airborne operation in history" in March 2021 when hundreds of Japanese paratroopers jumped out of U.S. Air Force C-130Js near Mt. Fuji.
In May the base hosted its annual Friendship Festival, which had been on hiatus for two years due to the pandemic. Thousands of festivalgoers saw President Joe Biden touch down on Yokota's runway on his first visit to Japan since taking office.
Campbell is headed to Scott Air Force Base, Ill., to become Air Mobility Command deputy director of operations, Rupp said.
---
---
---
---