Army planning for robots to identify dangerous animals and bacteria before soldiers enter caves
by
Phillip Walter Wellman
Stars and Stripes
September 20, 2021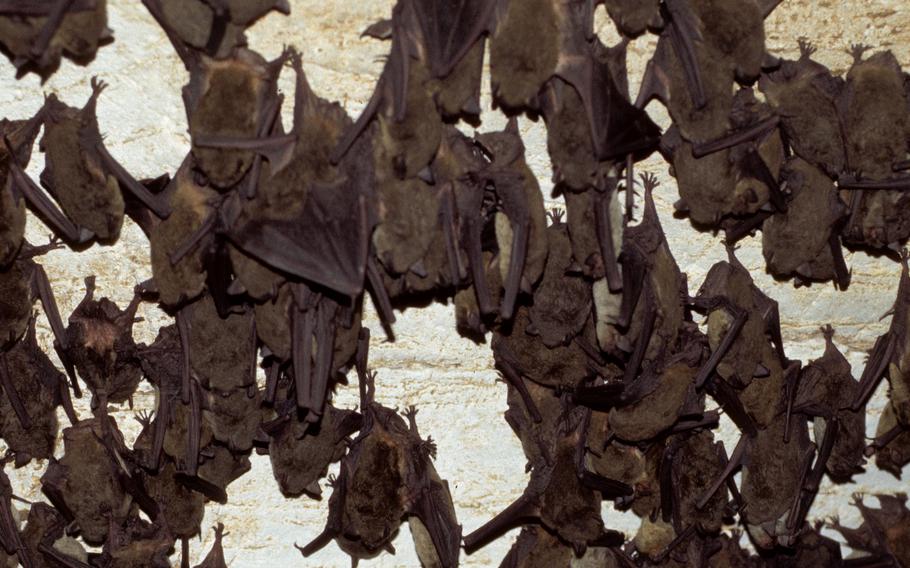 The Army is cataloging what kinds of viruses, poisonous reptiles and other natural threats lurk in caves as it works toward developing a robot that can go in ahead of soldiers searching for enemies in hiding.
The Army Corps of Engineers is leading the $14 million project, which includes plans for advanced sensors onboard unmanned vehicles that can navigate subterranean conditions, the Corps said in a statement.
Recent combat trends in Syria and elsewhere make having such robots important, said Maj. Derrek Hopper, who is leading the team of developers.
"Anytime one group fights another group that has superior sensing technologies, especially optical sensing technologies that are overhead, something that's satellite- or air-based, it's easier just to move underground and hide," Hopper said in the statement.
Bats and other animals may spread harmful viruses and bacteria, while some snake and spider species that thrive in subterranean conditions are venomous. Cataloging threats is the first stage of the robot development process, which is expected to span five years, the statement said.
Thermal cameras will be used as a "first line of detection" to identify species known to transmit diseases or cause other potential problems, the Corps said. Additional technology will then be used to detect a variety of microscopic species, the statement said.
The team will take samples in areas of the U.S. with different microclimates, such as the Mammoth Cave system in Kentucky and mining caves near the Marine base at Twentynine Palms, Calif. The developers will later assess how their detection equipment works outside of the United States.