'We're not giving up': A top Army surgeon says trust is important in the war against vaccine misinformation
by
David Choi
Stars and Stripes
July 23, 2021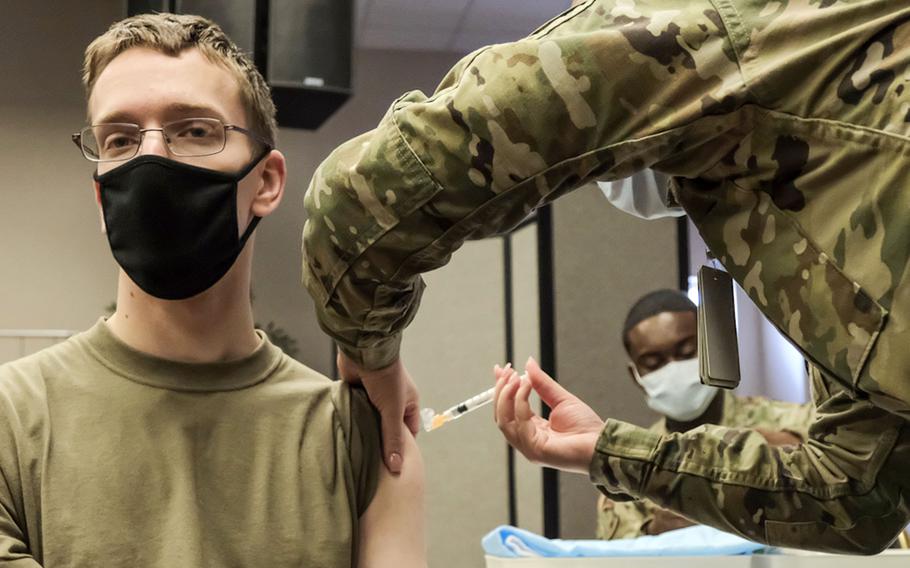 CAMP HUMPHREYS, South Korea — The spread of coronavirus misinformation is one of many factors causing people to decide against getting vaccinated, according to the command surgeon for U.S. Forces Korea.
But people who are able to be inoculated should "separate the politics from the science," Dr. Douglas Lougee, an Army colonel, told Stars and Stripes in an interview Friday.
"As far as a solution … we just have to keep doing our best to engage with the community and try to overcome this misinformation," he said. "It's a tough battle."
People have long been wary about vaccines, but the historic impact of the coronavirus pandemic and the efficacy of available vaccines trumps many of those concerns, Lougee said.
A few military units on the peninsula "have a culture of not accepting the vaccine," he said, but nobody will strong-arm anyone to get inoculated.
"We know it's voluntary, and at some point, we allow them to make their choice," Lougee said. "But we're not giving up. We continue to provide information. We continue to keep the door open for dialogue for anyone that has any questions or concerns."
More than 80% of the people associated with USFK, from service members to South Korean employees, are vaccinated, according to the command. That's a higher rate than the 48% of the U.S. population fully vaccinated and 56.4% with a first dose, according to the Centers for Disease Control and Prevention.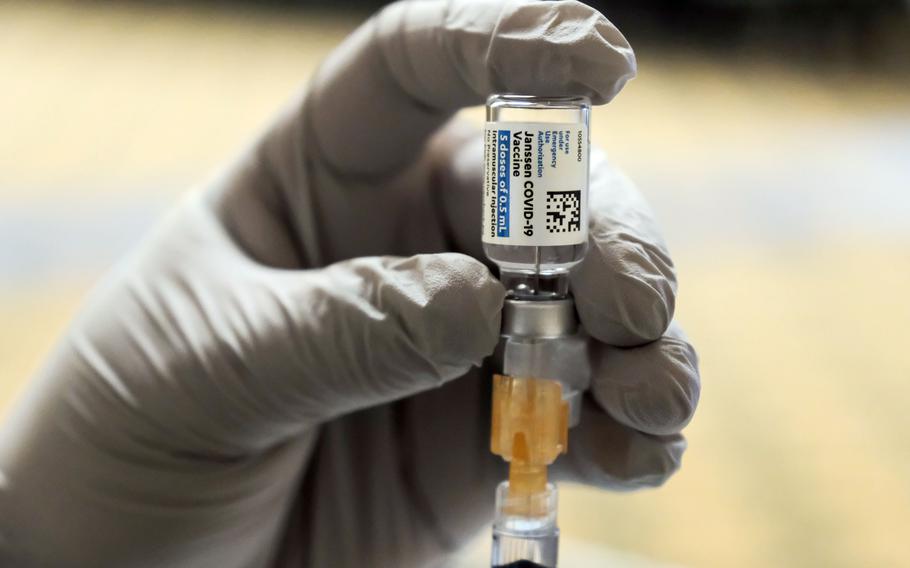 A reluctance to get inoculated, or vaccine hesitancy, is something the medical community has worked with for a long time, Lougee added.
"I see this as part of a continuum of what's happening in American society in general — I think it boils down to trust," he said. "If you look at any individual that is resisting the vaccine or hesitant to get it, it comes down to trust issues."
Distrust in the scientific community and the government may be holding some people back, Lougee said. That sentiment may stem from a "part of our natural human tendency."
"This pandemic is unprecedented for people in modern America — the last time we dealt with a similar situation was 100 years ago," Lougee said, referring to the 1918 influenza outbreak. "And so, it's natural when there's something that completely upends your life for people to get suspicious and have trust issues.
Some of that trust appeared to have eroded after U.S. health officials walked back their early advice during the onset of the pandemic, including when then-Surgeon General Jerome Adams said during a CBS News interview on March 8, 2020: "Masks do not work for the general public and preventing them from getting coronavirus."
"There's got to be some realistic understanding in life — people in public health positions don't always get it 100% right the first time," Lougee said, adding that he made some mistakes with policy recommendations when the virus first appeared.
However, Lougee said, U.S.-approved vaccines, which are based on scientific evidence beyond the discovery phase, are safe for those who were medically able to receive them.
"They've been under more scrutiny than virtually any other human endeavor in medicine," he said. "They went through every step to prove the safety and efficacy, and they continue to scrutinize the vaccines all this time, millions of doses being followed very closely."
The Food and Drug Administration required each vaccine candidate to have at least a 50% efficacy rating during clinical trials.
But Pfizer's BioNTech, the first coronavirus vaccine authorized for emergency use by the FDA, exceeded that target and proved 95% effective in preventing COVID-19, the coronavirus respiratory disease, in anyone not previously infected.
The seasonal flu shot, in contrast, is about half as effective, Lougee said.
"These vaccines are miracles," he said. "There's no better way to say it."