US bases in UK ease a few COVID-19 restrictions as England ends mask and gathering requirements
by
Kyle Alvarez
Stars and Stripes
July 19, 2021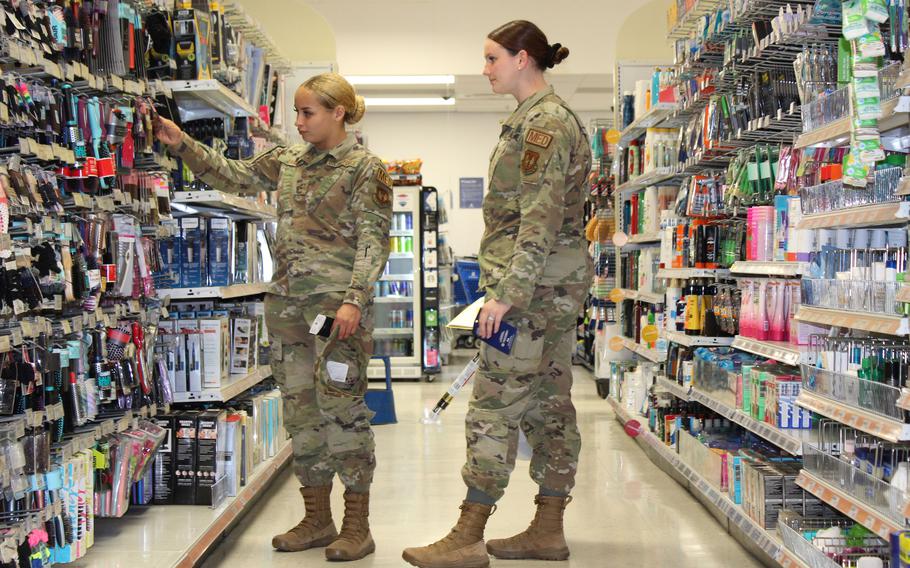 RAF LAKENHEATH, England — The U.S. Air Force in the U.K. will ease mask restrictions in some buildings but maintain most other COVID-19 restrictions, even after England ended many of its own strict measures Monday.
Fully vaccinated personnel no longer have to wear masks in the commissary, exchange and other buildings where 6 feet of distancing can be maintained, command memos to U.S. service members stationed in the U.K. said.
Those who aren't fully vaccinated must continue to wear masks indoors and outdoors, with limited exceptions. Everyone on base, regardless of their vaccination status, must wear masks on public transportation, in lodging reception areas and in health care facilities, military officials said.
"The decisions we make to mitigate COVID-19 can still impact mission and the quality of life," Col. Jason A. Camilletti, the commander of the 48th Fighter Wing, said in a memo to personnel at RAF Lakenheath and RAF Feltwell.
The eased restrictions were welcomed by some service members.
"I think it's good because it's sort of a sign of normalcy again," said Senior Airman Destiny Moore, who works in squadron aviation resource management with the 493rd Fighter Squadron. "We're actually heading towards getting back to how things used to be."
The military's decision came as the U.K. removed restrictions on social contacts in England. At the same time, Prime Minister Boris Johnson said it was vital to proceed with caution, warning that "this pandemic is not over," the BBC reported.
The U.K. recorded more than 50,000 new coronavirus cases Friday, the highest number since mid-January, The Associated Press reported.
The new measures end limits on how many people can meet at home gatherings, weddings, concerts, sporting events and places of worship, the BBC reported. Additionally, masks will no longer be required, nightclubs can reopen, and pubs and restaurants must no longer offer table-service only.
For those traveling to and from Britain, government restrictions on travel to countries on the "amber list," with relatively high infection rates, have been lifted. But those returning from France and going to England, Wales and Scotland must still quarantine for 10 days.
Fully vaccinated travelers under 18 years old must no longer self-isolate after visiting amber list countries.
More coronavirus restrictions remain in other parts of the U.K., including Northern Ireland, Scotland and Wales. Detailed information is available at http://www.gov.uk/coronavirus.