Cargo plane given moniker paying tribute to legendary Berlin Airlift 'candy bomber'
By
Stars and Stripes
May 23, 2022
---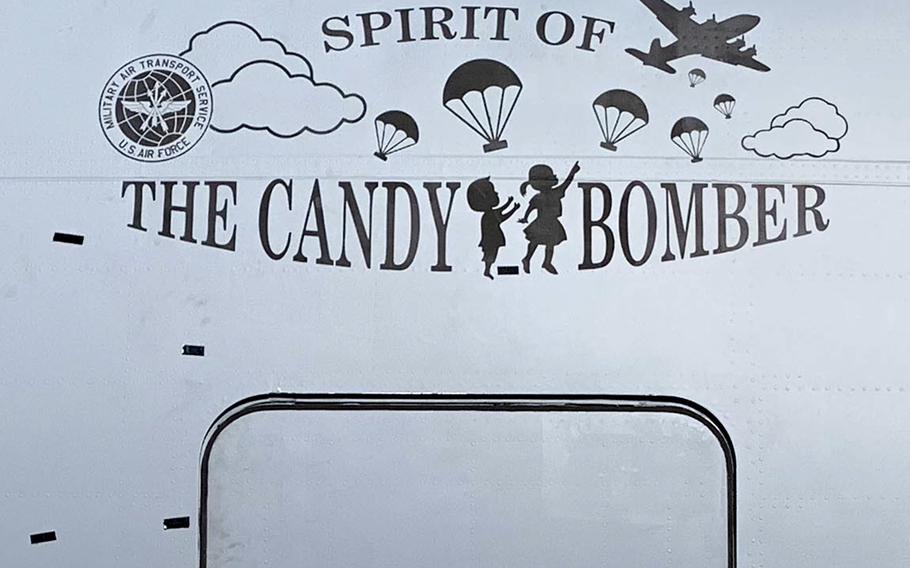 A C-17 Globemaster III out of South Carolina has been dedicated to the memory of the Air Force's legendary "candy bomber," who brought relief to German children during the Berlin Airlift nearly 75 years ago.
The aircraft was given the name "Spirit of the Candy Bomber" at a ceremony Friday in Provo, Utah, during a two-day event to honor Col. Gail Halvorsen.
Halvorsen, who died in February at the age of 101, conceived the idea to incorporate chocolate into deliveries of crucial supplies during the operation, which became a defining moment of the Cold War.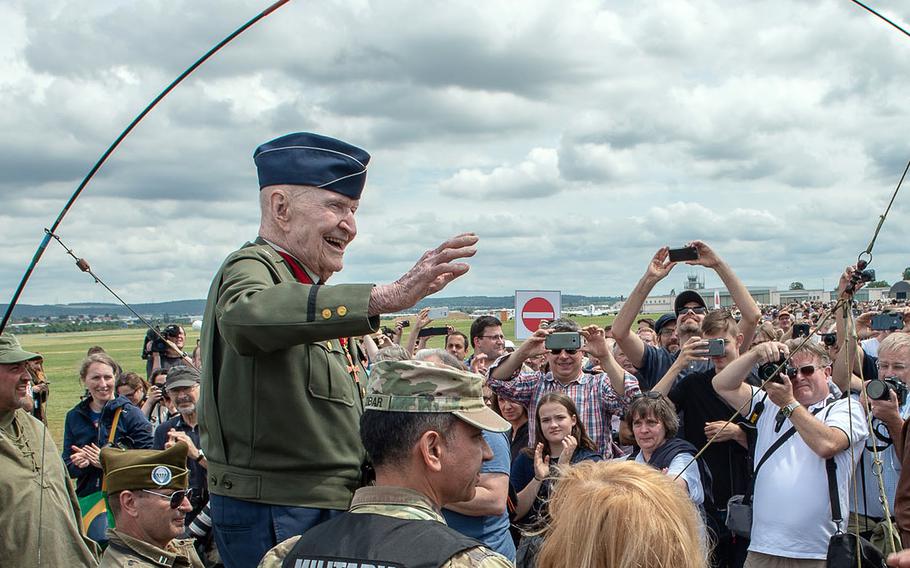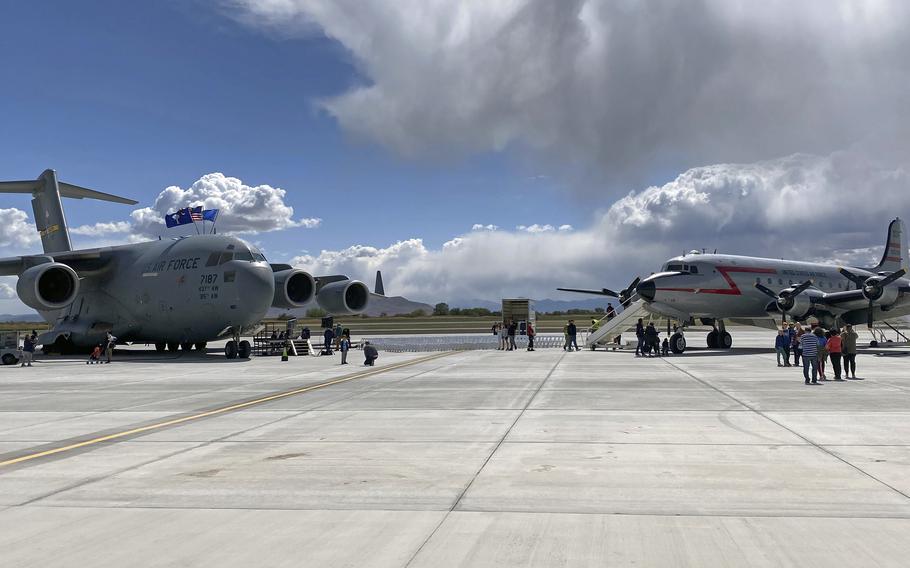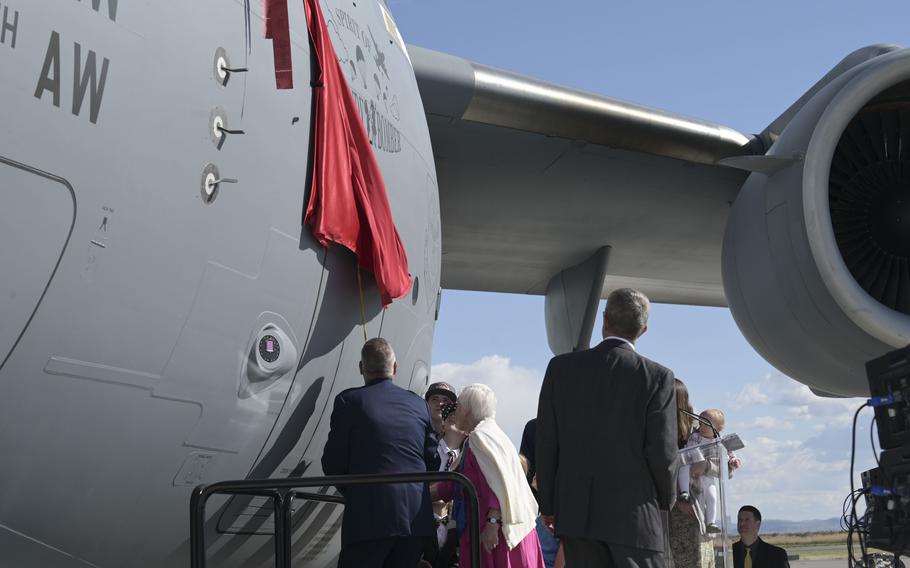 In all, the Air Force delivered more than 2.3 million tons of food and fuel to West Berlin, which was isolated because of a Soviet blockade. In addition, 46,000 pounds of candy was attached to handkerchief parachutes and dropped to children below.
"This C-17, the Spirit of the Candy Bomber, serves as a small token of our larger inheritance from Colonel Halvorsen and will transport Halvorsen's example around the world, the standard-bearer for the power of the humanitarian mission he began," Gen. Mike Minihan, Air Mobility Command chief, said in a statement.
The Candy Bomber C-17 dedication coincides with the Air Force's 75th anniversary as an independent military branch. The Berlin Airlift of 1948-49 was one of the service's first major operations, officially known as Operation Vittles.
The event in Utah included a flyover by the Spirit of the Candy Bomber, which was joined by the Spirit of Freedom, a C-54 that took part in the original airlift. It dropped candy to the crowd at the Utah ceremony.
At a 2019 ceremony in Wiesbaden celebrating the Berlin Airlift, the then-98-year-old Halvorsen said he got the idea of dropping candy after sharing two sticks of gum with German children during a conversation through the fence at an airfield where he was working.
They told Halvorsen they didn't need much food, but he could see the hunger in their eyes when they looked at their rations of dried eggs, powdered milk and flour "like it was a chocolate milkshake."
 "When you go eyeball to eyeball with someone in need and you're able to do something about it, there's no better feeling," he said.
---
---
---
---