More mustache freedom? Air Force proposal would give facial hair room to grow
By
Stars and Stripes
May 19, 2022
---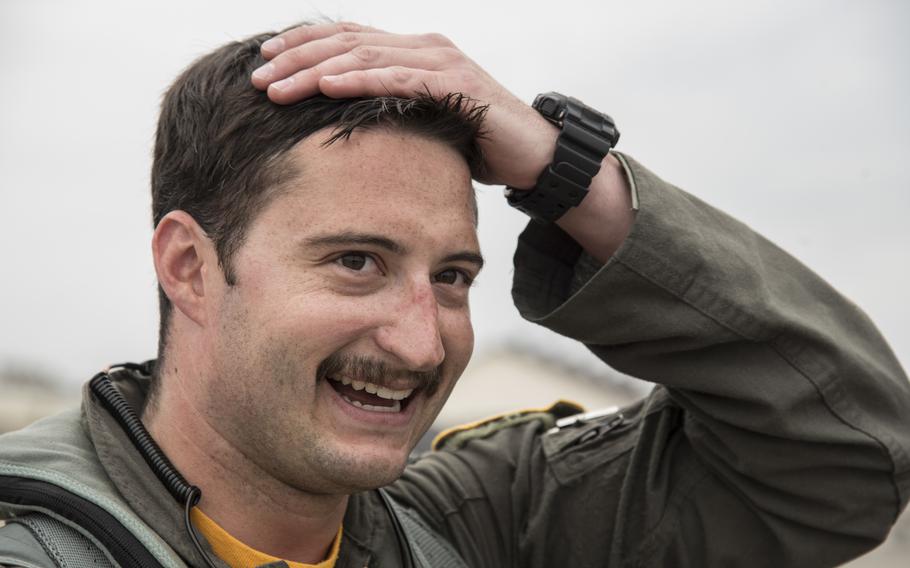 Airmen aspiring to mustachioed greatness, your time may have finally come.
Draft guidance would allow Air Force members to grow their mustaches a quarter-inch past the corners of their lips, loosening a current policy that requires mustaches to be close-cropped and fit within the width of the top of the mouth.
The grooming policy has been lambasted for years by some airmen, particularly ones with small mouths, as too limiting. A draft memo of the proposal surfaced on the popular Amn/NCO/SNCO Facebook page Tuesday.
The memo indicated that the changes are ready for senior enlisted leader review.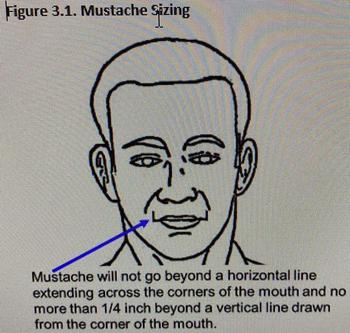 "These are the internal, working draft policy documents that may change upon final approval," Air Force spokeswoman Tech. Sgt. Deana Heitzman said in an email to Stars and Stripes, adding that the service is working on updates "in the near term."
Screenshots of the memo drew more than 260 comments on the Facebook page, many in enthusiastic support.
"No portion of the mustache will go beyond a horizontal line extending across the corners of the mouth," the memo states.
That would seem to rule out handlebar mustaches, though a commenter or two proposed ways to make that happen without running afoul of the proposed rule.
The mustache update would follow other recent hair-related Air Force revisions, one allowing men to have bulkier hairstyles and another letting women wear longer braids, ponytails and bangs.
Some pointed out that the mustache update, while welcome, falls short of the common plea for the Air Force to finally authorize full beards.
Others looked at the bright side of gaining a quarter-inch of hair on each side of their mouth.
"We are a half inch closer to beards boys!" one commenter said.
Beards have been a no-go for decades in the military services, which have cited the need for a proper seal on gas masks or in-flight breathing equipment. However, the Pentagon has made exceptions for medical and religious purposes.
Most recently, Marine Capt. Sukhbir Singh Toor, an active-duty artillery officer, sued the Marine Corps over his demand to keep his beard, which he said he considers "a core tenet of the (Sikh) faith."
The Air Force has granted full beard waivers before, as in the case of Staff Sgt. Garrett Sopchak, an aerospace ground equipment craftsman with a belief in Norse heathenism, which embraces gods like Odin and Thor.
The service confirmed that the document is genuine but has remained tight-lipped about whether the changes will happen as written.
Mustaches are a tradition for many airmen, who commemorate World War II and Vietnam War triple-ace fighter pilot Brig. Gen. Robin Olds with annual "mustache march" celebrations.
The pilot sported a legendary mustache while flying combat missions, though it flouted long-standing regulations. His facial hair has become iconic for airmen, many of whom hold lighthearted mustache-growing competitions in his honor.
---
---
---
---