One in three female airmen and guardians have experienced sexual harassment, report says
by
Nikki Wentling
Stars and Stripes
September 10, 2021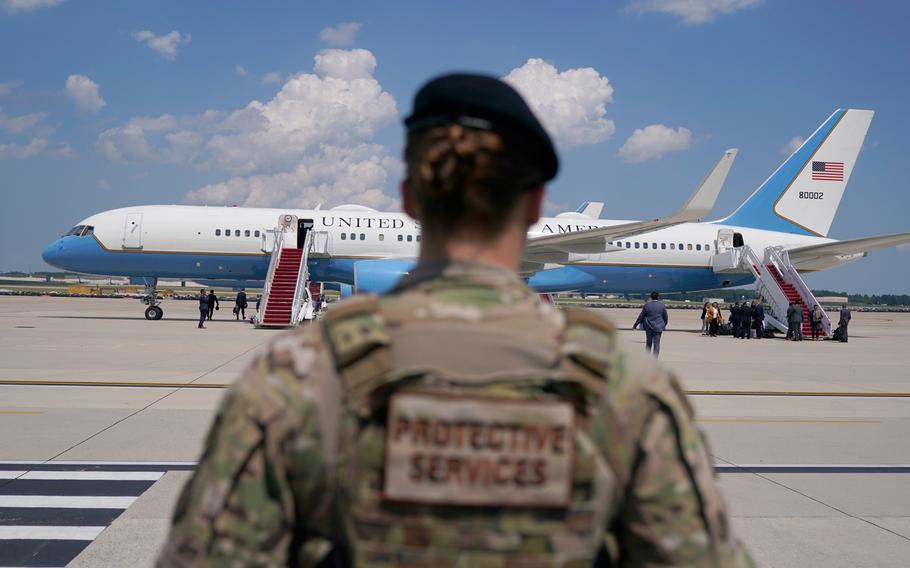 WASHINGTON – One in three female members of the Air Force and Space Force have experienced sexual harassment during their military careers, according to a Pentagon survey of more than 100,000 troops.
The most common type of harassment was sexual jokes, the survey found. Women also said they experienced sexual comments about their appearance and repeated attempts by some service members to establish unwanted sexual or romantic relationships.
The Air Force inspector general released the survey results Thursday in a report that's part of a broader effort in the service to examine race and gender inequality.
"These disparities and gaps in trust affect our operational readiness," said Gina Ortiz Jones, undersecretary of the Air Force. "We don't have time or talent to lose. We will actively work to rebuild that trust."
Some women who participated in the survey said they experienced sexism and sexual harassment but did not trust their chain of command to address the problem. They feared retribution and believed nothing would come of reporting the inappropriate behavior.
Female service members said they also experienced sexism and a negative stigma associated with being pregnant and taking maternity leave.
Across the board, female and minority members of the Air Force and Space Force remain underrepresented in leadership positions and promotions, the report found.
Nearly half of the women surveyed reported having to work harder than their male peers, and 38% of them said they had to conform their behavior to be more like men in order to succeed.
The Air Force inspector general issued a similar report in December that focused on Black service members. That investigation found Black airmen faced disparities in disciplinary action and career opportunities when compared to their white peers.
The newest report expanded the look at racial disparities to include Hispanic, Asian and Native American service members.
Like female service members, many racial and ethnic minorities reported having to work harder and behave more like white men to succeed in the Air Force.
Minority airmen and guardians said discriminatory and racist remarks were not appropriately addressed by their chain of command, which led to distrust of their unit, according to survey.
Gen. CQ Brown Jr., Air Force chief of staff, and Gen. John W. Raymond, chief of space operations, vowed in statements issued Thursday that they would take the feedback and use it to improve. The Air Force is working on a root cause analysis for the disparities found by the inspector general, they said. It's being led by the Air Education and Training Command at Joint Base San Antonio in Texas.
"These reviews are important to help us identify and address racial, gender and ethnic disparity issues that negatively affect our airmen and guardians," Brown said. "We must continue to listen to our people, understand what they are experiencing and receive their feedback as we take steps to improve."