Monthly cross-training puts Tokyo-based airmen in boots of their peers
by
Theron Godbold
Stars and Stripes
July 28, 2021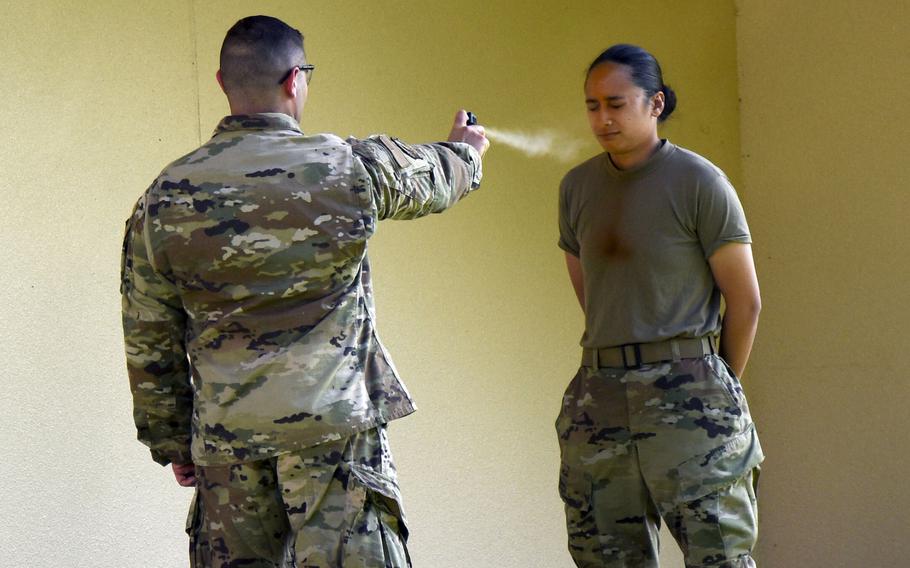 YOKOTA AIR BASE, Japan — Security forces at the home of U.S. Forces Japan recently put on a day of basic training for fellow service members interested in how the air base is kept secure.
For some, it was an immersive experience. About a half-dozen airmen were pepper-sprayed as part of the event sponsored by the 374th Mission Support Group on July 21.
"The big thing we want to do is immerse the younger airmen and non-commissioned officers across the group," Master Sgt. Dock Caudill, a quality assurance leader at the support group compliance and standardization office, told Stars and Stripes during the training.
This was the fifth event since a program began in March to familiarize airmen on base with the work done in other units. They are scheduled for the third Wednesday of each month, Caudill said.
He said this type of training gives the newer airmen a sense of what working in other career fields is like and helps them to better understand what every squadron in the group brings to the fight.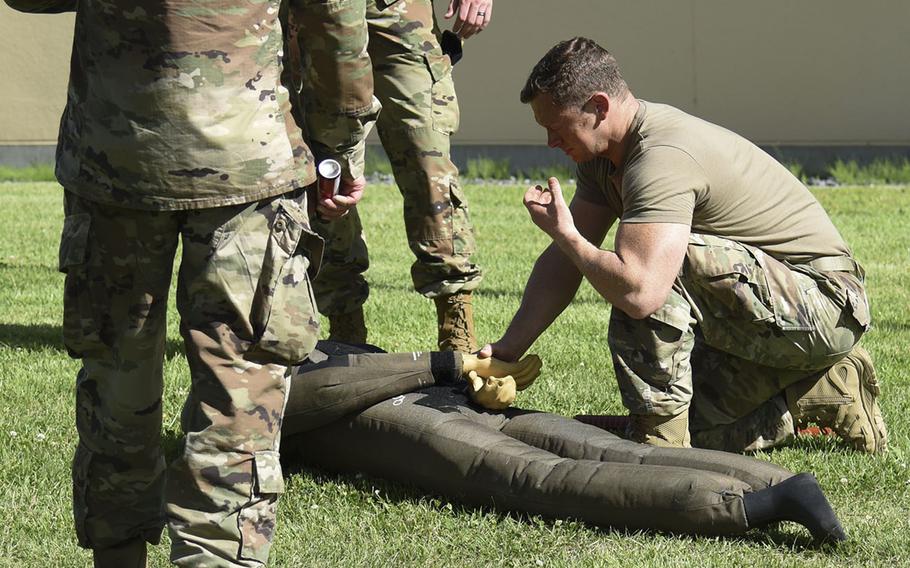 Previous training on the base involved the civil engineering office, the communications squadron and logistics support squadron, Caudill said.
For the 374th Security Forces Squadron event, subjects on the agenda included escalation of force, hazardous traffic stops and the application of pepper spray.
The airmen who volunteered to be pepper-sprayed said they looked forward to the experience but would hopefully have to endure it only once.
For that portion of the daylong event, volunteers were sprayed, then asked to negotiate an obstacle course with a dummy version of a weapon while shouting orders to their comrades.
This monthly training coincidentally lined up with the Navy's security exercise, Citadel Pacific, which took place this month at Navy bases across the region.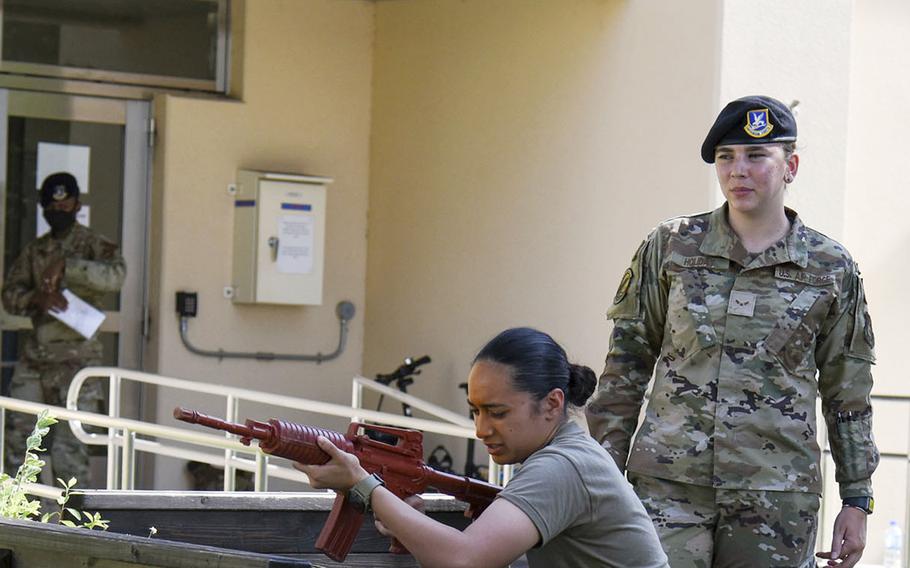 "It's kind of like what the Navy does, where everyone is a fireman," said Master Sgt. Charles Bell, the superintendent of plans, standardization and evaluation for Yokota's security forces squadron.
The monthly sessions aren't meant to make anyone a subject matter expert, but to familiarize them with certain aspects of the job.
"Within the group there is a lot of cross-utilization," Caudill said, "so with these events it's a good opportunity for airmen to network, which is an added benefit to the program."