Four-legged Marines transfer to Air Force, bringing new skills and capabilities to Yokota
By
Stars and Stripes
July 1, 2021
---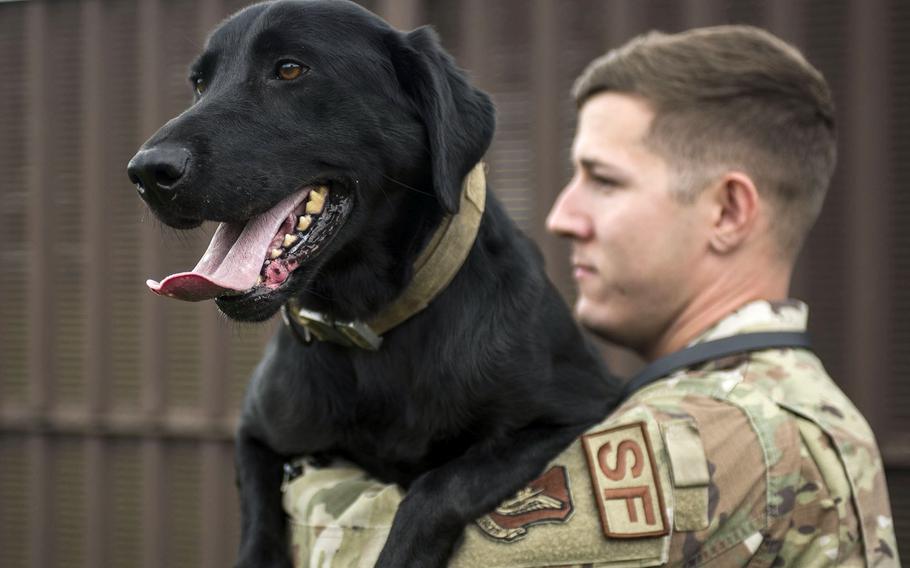 YOKOTA AIR BASE, Japan — A pair of black Labrador retrievers have gone from green to blue, moving from the III Marine Expeditionary Force to new jobs with the Air Force's 374th Security Forces Squadron in Tokyo.
Splash and Allie — 4- and 5-year-old females — flew from Camp Hansen on Okinawa to the home of U.S. Forces Japan and 5th Air Force in the Japanese capital this spring, said Tech. Sgt. Seth Shannon, the security forces squadron's kennel master.
The dogs, which cost $100,000 to train, came from a deployment program that the Marines are downsizing, Shannon said during a recent interview at Yokota's kennels.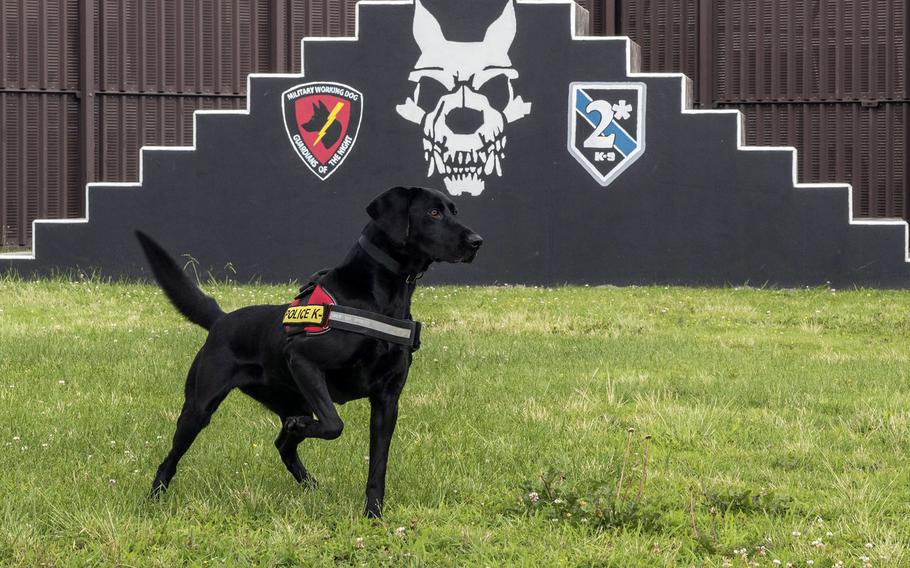 Splash and Allie give the squadron enhanced capabilities that could come in handy on a deployment, he said. Unlike Yokota's other military working dogs, they can work off-leash, sniffing out explosives far from their handlers who can direct them with hand signals.
The Labradors aren't trained to bite and detain intruders like Yokota's other dogs, all German shepherds and Belgian Malinoises, said Shannon, who once deployed to the United Arab Emirates as a handler.
Last week, the airmen put the former "devil dogs" through their paces on an obstacle course near the kennels. Their reward was getting to chase down a tennis ball hurled by their masters.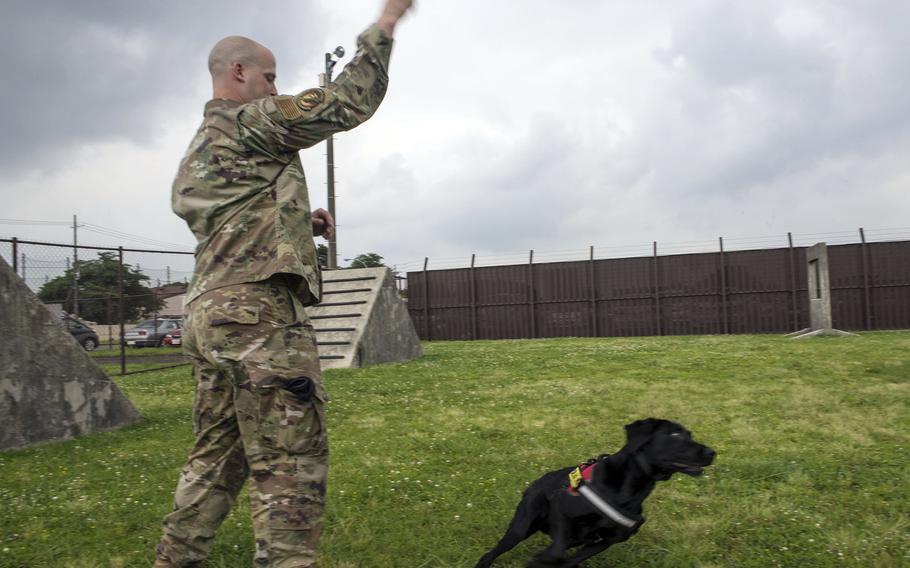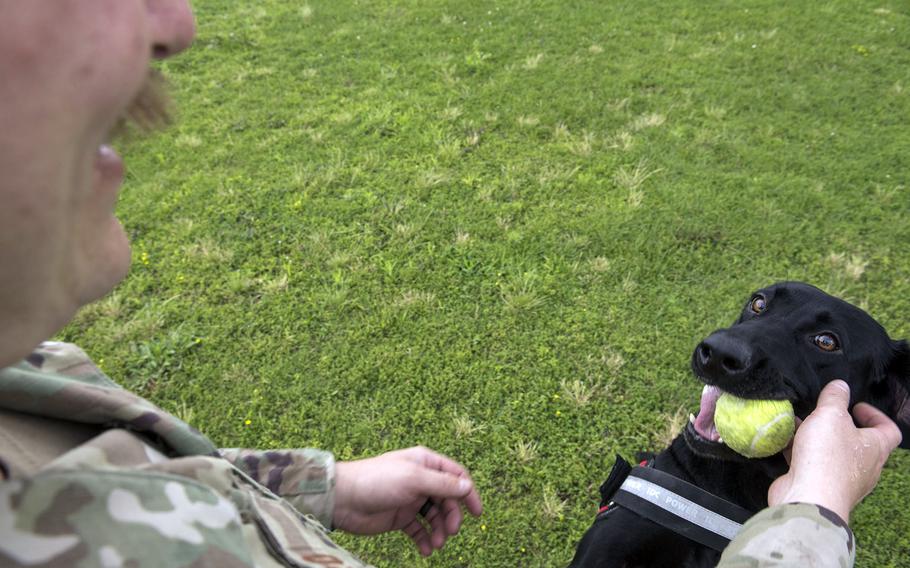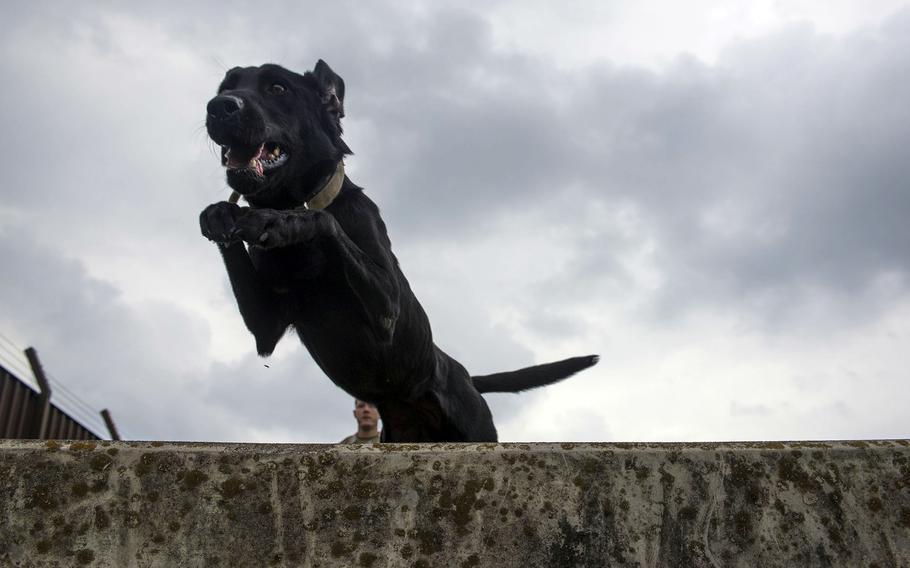 "They would love to be petted," Shannon said of the dogs, but added that it's Air Force policy not to let people, other than their handlers, touch them.
In January, U.S. Forces Japan commander Lt. Gen. Kevin Schneider pinned an Air Force Achievement Medal on Shannon for his efforts to overcome coronavirus restrictions and procure 11 other military working dogs for bases in Japan last year.
Twitter: @SethRobson1
---
---
---
---