Cost of VA's new electronic health record system could triple to more than $50 billion; launch at Boise facility delayed
By
Stars and Stripes
July 21, 2022
---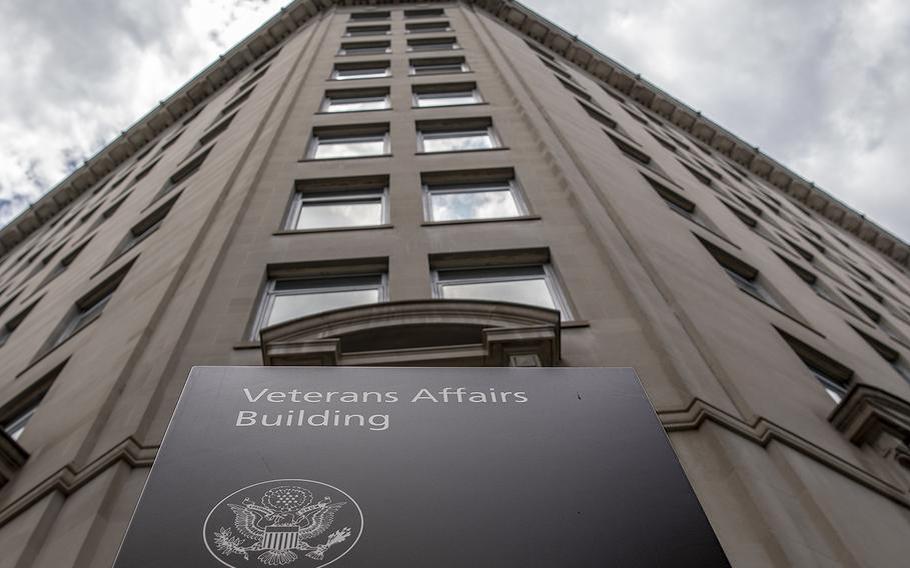 WASHINGTON — The cost of the Department of Veterans Affairs' new electronic health record system could increase to more than $50 billion in 28 years, and a new company is now working to fix the problem-riddled system, senators said Wednesday.
"This should serve as a wake-up call to everybody, including the folks at VA, Oracle Cerner, and of course us because we have a lot of work ahead of us," Sen. Jon Tester, D-Mont., said during at the Senate Veterans' Affairs Committee hearing about the health record system.
In addition, the VA notified the Senate committee that its plan to deploy the electronic health record system at the Boise VA Medical Center was now delayed. The record system was originally scheduled to launch there Saturday.
"I will tell you that I support that decision," said Tester, the chairman of the committee. "I believe additional improvements are needed to ensure any future deployments are safe and successful. We need to know what's working and what's not, and we need to listen to the local VA administrators and employees about what they are saying."
The VA originally signed a $10 billion contract with Cerner in May 2018 to overhaul the agency's health record system and make it compatible with the Defense Department. However, the cost later increased to $16 billion.
An independent review by the nonprofit Institute for Defense Analysis estimated the implementation of the electronic health record system would cost nearly $39 billion in 13 years. The estimate also included more than $17 billion to sustain the system.
"Until Monday, we were not aware of how large the cost overrun truly is," Sen. Jerry Moran of Kansas, the ranking Republican on the committee, said during the hearing.
The system was first launched at the Mann-Grandstaff VA Medical Center in Spokane, Wash., in October 2020. Since then, records issues have plagued the facility. VA Inspector General Michael Missal said in March that his office received wide-ranging complaints since the system launched in Spokane. Complaints included unauthorized and inaccurate medication orders, patients' name and gender errors, issues in scheduling primary care appointments, misdirected links to video medical appointments and lost referrals.
"I'll be blunt," Terry Adirim, executive director of the VA's Office of Electronic Health Record Modernization, said at the hearing. "In hindsight, Mann-Grandstaff wasn't ready to adopt a new electronic health record. Planning was inadequate and lacked a thorough assessment of the site's readiness. And most importantly, in October 2020, VA medical centers were still being seriously impacted by the [coronavirus] pandemic."
Adirim also said VA personnel in Spokane were not at fault, and they should be commended. She also said the agency learned lessons from that failed launch.
In addition to the cost analysis, the VA Office of Inspector General released two reports last week. One report found the electronic health record system sent medical care orders — such as psychiatric consults — to an undetectable location, which caused harm for 149 VA patients.
In another report, the inspector general found two senior staff members at the Spokane facility gave inaccurate information to IG reviewers about the health record system training.
David Case, VA deputy inspector general, said the actions of the staff members were not intended, meaning a crime was not committed. However, the inspector general found that their actions did represent careless disregard.
"It was a whole mix, a lack of communication, a lack of checking what the data was, a lack of even understanding what data was being produced by the consultant who was working on [electronic health record system], so there were a lot of problems," Case said. "It's within [VA's] purview how they want to hold these folks accountable, or whatever actions they want to take. We have no purview or authority to take action or really to recommend action."
VA Secretary Denis McDonough said Wednesday at the VA's monthly news conference that the agency's Office of Electronic Health Record Modernization has been meeting weekly to ensure they sort out any issues related to patient safety or patient harm.
"What our veterans should expect, what our clinicians should expect, what Congress, the [inspector general], and all of our partners should expect is that we take very seriously our obligations to patient safety, which is our No. 1 priority at VA," McDonough said. "We will get to the bottom of problems when they're identified and make sure that we can realize the promise at the heart of a modernized electronic health record that draws the full history of our veterans' service to the country by accessing his or her defense or DOD health record and the VA health record."
Oracle Corp. completed its $28 billion acquisition of Cerner on June 8, with the latter now dubbed Oracle Cerner. The Austin-based company also took over Cerner's electronic health record contract with the VA, Defense Department and the Coast Guard.
Mike Sicilia, executive vice president for industries at Oracle, said he spent the last six weeks reviewing the system's issues and working through engineering plans. Moreover, he said the company had established a command center led by Oracle's senior engineers.
"Our war room is conducting a top-to-bottom analysis of the entire system," Sicilia said. "It is already hard at work making a number of improvements that previously were not possible. If something isn't working for caregivers or patients, we plan to fix it first and work out the economics later."
Sicilia also said the company intends to move Cerner's electronic health record application to a modern cloud data center within the next six to nine months. He said the move would deliver better performance and stability for the user.
"The Cerner [electronic health records] system is currently running on a dated architecture with technology that is, in some cases, two decades old … and it requires massive amounts of manual support. This isn't unusual in the [electronic health records] industry, but it does lead to more frequent outages and degradations of service," Sicilia said.
He said Oracle's cloud infrastructure has built-in security, which will remove the possibility of human error that is a major cause of breaches.
"I really do hope that the acquisition by Oracle is going to be a game-changer," Tester said. "I hope it is, and if it is, that's going to be good news for our veterans."
---
---
---
---